Leading the Home Service Industry in Customer Experience
Action Furnace has built the only dedicated customer experience support team in Alberta. This team is available to answer any questions you could have about your home comfort system.
We have fully stocked trucks and technicians available should you require our services. From installs and repairs to annual maintenance on your home comfort system, our team of trained professionals is here when you need us.
It is important to work with a company that stands behind its service. This is why we offer the best warranties and guarantees in the industry. You can trust our team to give honest advice by showing you all your options and only recommending what's best for you.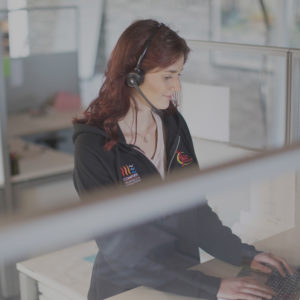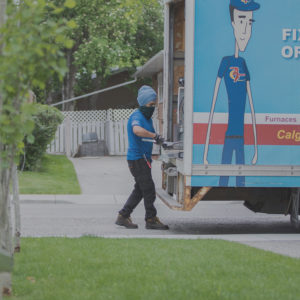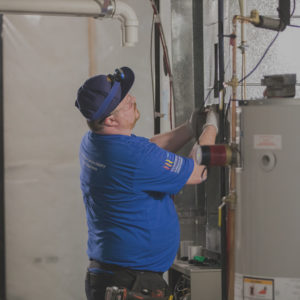 WATCH OUR VIDEO TO LEARN MORE ABOUT HOW ACTION FURNACE HAS BEEN ALBERTA'S COMFORT LEADER SINCE 1975.
Why Action Furnace Is an Industry Leader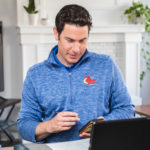 STRAIGHT FORWARD PRICING
Once our technician has diagnosed the issue, we will provide you with an all-inclusive upfront cost for the products and services you need. You can trust our team to give honest advice by showing you all your options and only recommending what's best for you.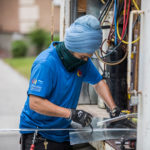 READY TO TAKE ACTION
We equip all our trucks with professional tools and high-quality parts. This ensures that our technicians have everything they need to complete any installation or repair as quickly and effectively as possible.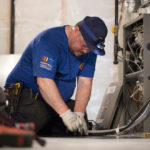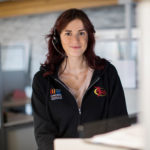 5-STAR CUSTOMER SERVICE
Our commitment to quality service does not end once we have repaired or installed your furnace, air conditioner, and hot water tank. This is why we have received thousands of 5-star reviews.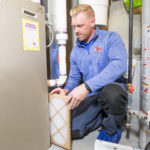 PROFESSIONAL & TRUSTED TECHNICIANS
Action Furnace will provide a professional, licensed, qualified, and highly trained technician at every job. Our technicians are trained both internally and through elite training courses and apprenticeship programs to ensure they remain industry experts.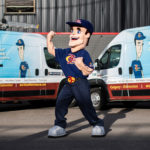 FIXED RIGHT OR IT'S FREE
We are proud to offer industry-leading guarantees that protect you and your investments, such as our Fixed Right or Its FREE guarantee or our $500 installation date guarantee.
Services
Making home comfort a reality starts with Action Furnace
Our mission is to Lead the Home Service Industry in Customer Experience, and this commitment is what sets us apart.
LOCAL TO YOU
Born and raised in Alberta, proudly serving Calgary, Edmonton, Red Deer, and the surrounding areas.
30,000 INSTALLS
Action Furnace has been in business since 1975 and knows what it takes to do the job right.
CONVENIENT FINANCING
With convenient financing as low as $59/month, your home comfort has never been this affordable.
Real Guarantees Backed by a Reliable & Established Company
No Surprise Guarantee
We guarantee that the investment quoted is what you will pay. There will be no additional charges during or after the installation.
$500 Installation Date Guarantee
Action Furnace is committed to ensuring that your new home comfort system will be installed on the date we promised. Should we have to reschedule, our team will honour our Installation Date Guarantee and pay you $500 for the inconvenience.
$500 + Hotel No-Frustration Guarantee
If your new furnace or air conditioner breaks down within the first year and leaves you without heat or cooling for more than 24 hours, we will arrange your stay in a local hotel for the evening and pay you $500 for the inconvenience. 
Two-Year Trial Guarantee
We guarantee that if, after 2 years, the equipment and service that we provided do not meet your expectations, we will remove the equipment and return 100% of your investment, plus interest.
Comfort Guarantee
We guarantee that the air conditioner or new furnace system(s) we install in your home will heat or cool your home, as we have stated, to a variance of plus or minus three degrees. If the promised temperature range is not achieved, we will replace the system at no charge.
Energy Rebate Guarantee
We guarantee that the system(s) we have installed in your home qualify for the government rebate programs as we have stated, or we will rebate you the amount specified.
Customer Respect Guarantee
Our installation technicians are the best in skill, attitude, and workmanship. They will care for your home and complete the job with speed and precision. If they have not performed in accordance with these high standards, we provide you with a 1-year free club membership at no charge. 
Property Protection Guarantee
All property such as carpeting, floors, walls, furniture, and door frames are protected. In the unlikely event of damage, the property will be replaced and/or repaired. Protective hall runners will be used on all work and traffic areas as we install your new furnace and air conditioner. 
Apples to Apples Guarantee
We promise you will not find a comparable furnace or air conditioner installation with the same quality and guarantees for less money. If you do, we will pay you $250 over and above the competing offer. All we ask is that the comparison be "Apples to Apples." 
Natural Gas Saving Guarantee
We guarantee you will save a minimum of 20% on your natural gas usage. If not, we will refund double the cost of the gas savings not realized during the first year.
100% Peace Of Mind Warranty
Our exclusive line of heating and cooling systems come with amazing 12-year parts and a 12-year labour warranty.
Who You Work With Matters
Your HVAC equipment is the heart and lungs of your home. Consider the following questions when choosing an HVAC company for your home comfort needs.
Has an engineering analysis (heat loss or heat gain) been performed on your home by your comfort adviser to ensure the properly sized heating and cooling BTUs have been selected?
How much time does the company allot the installation team to install your new equipment?
Does the company use subcontractors?
Is the initial price guaranteed not to change?
Are any guarantees provided to you in writing? If it's not written down, it's just words.
How long has the company been in business?
How much liability insurance does the company carry while working in your home?
Does the company have WCB coverage?
Is the company a member of the BBB? and if so, what is their rating?
Are their technicians certified and licensed?
Are city permits being provided to you?
How long is the parts and labour warranty for your new furnace or air conditioner?
Is the initial workmanship covered during the term of the warranty?
Is annual maintenance required to keep the warranty valid?
If financing, is the loan fully open with no penalty of extra payments or early pre-payment?
Do extra payments go directly to the principal?
If any type of financing program, is there a lien being placed on your home?

RED DEER
7459 Edgar Industrial Bend Bay 2
Red Deer T4P 3Z5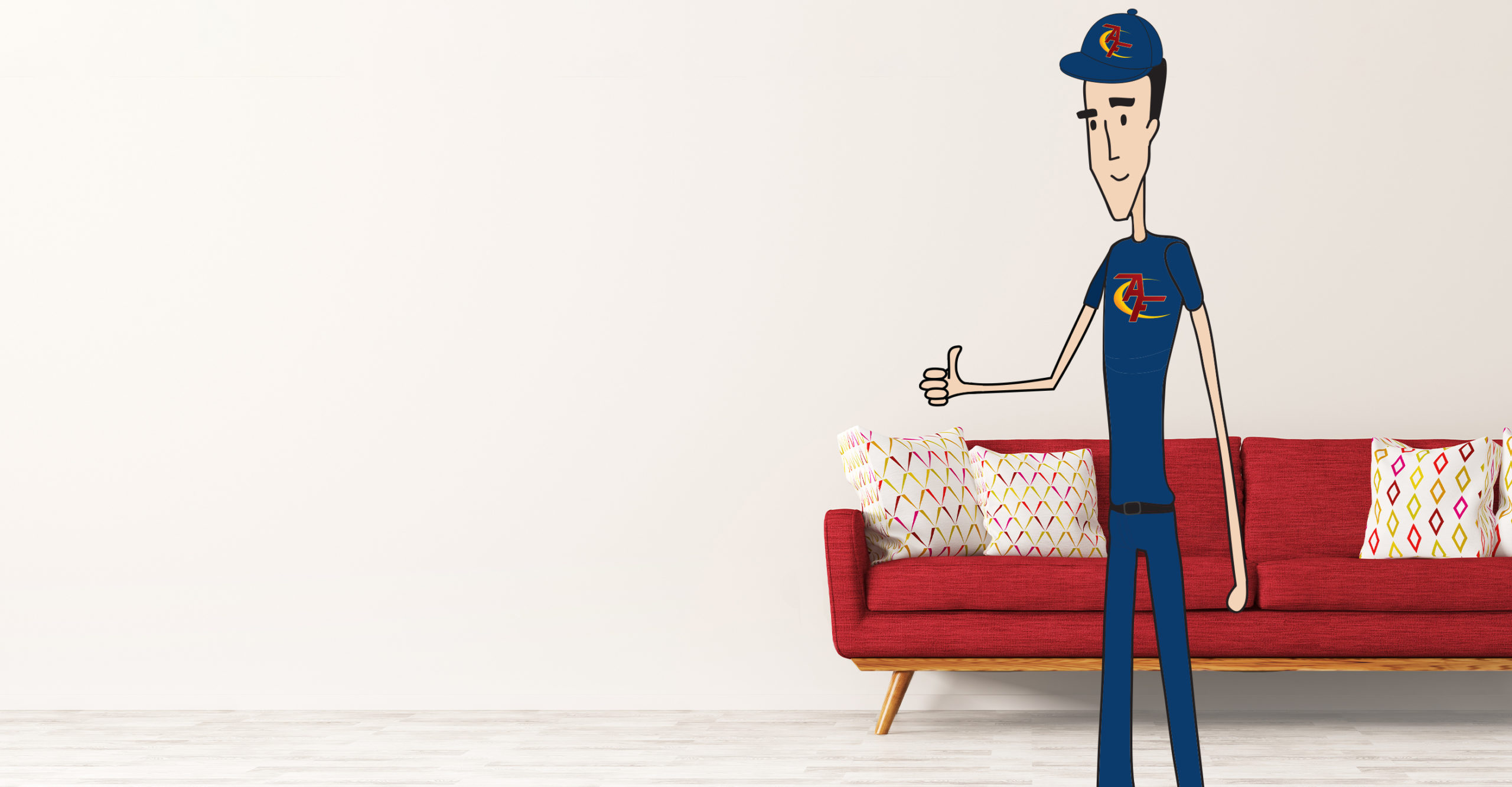 Being A Member Pays Off!
Furnace
TOTAL COMFORT
CLUB MEMBERSHIP
Annual WOW! Tune-Up
Annual Duct Cleaning, Unlimited Vents
Front-of-The-Line Priority Service (Within 24 Hours)
Diagnostic Fees Are 50% off For All Members
10% Off Future Repairs
Annual Supply of Standard Furnace Filters
$24.95/Month