Action Furnace is Making it Easier to Keep Your Home Comfortable Through Every Season!
Financeit is quickly becoming the industry standard for helping homeowners find the financing they need to make their home comfort a reality. The process is simple, fast, and completely transparent.
Why Financeit?
Easy, online application
On-the-spot pre-approval
No down payment
Pay off your loan anytime–no penalty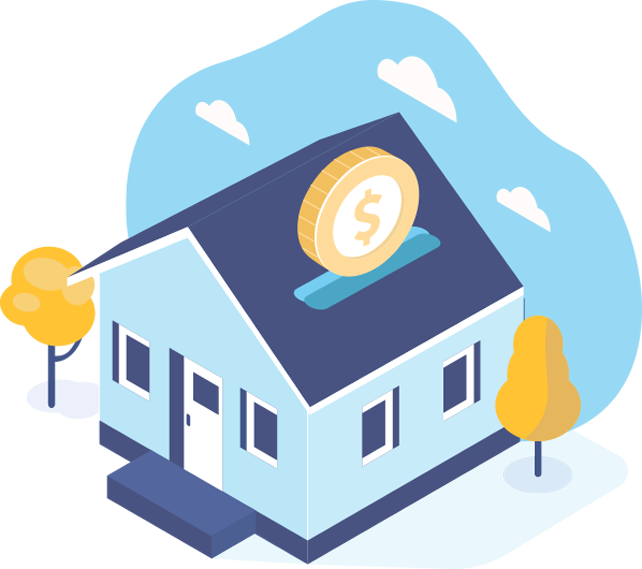 Trust the Alberta-Owned Company With Over 30,000 Installations & Thousands of 5-Star Reviews


STELLA M – Calgary
Amazing group to work with really detailed quoting process every member of their team is very professional and communicative where other companies were slow to return calls or stating a lack of stock or simply having quotes coming in way to high. Action Furnace came in with a very fair price and great financing options, and great service. We are very happy with their services so far and would definitely recommend them going forward.


FAST APPROVALS
Do you need your installation approved fast? Financeit can pre-approve your financing in a matter of minutes! No more long waits; find the home comfort you need today.
LOW INTEREST RATES
Worry less about interest rates. Financeit offers incredibly low interest rates based on your credit history to ensure you're able to live comfortably without breaking the bank.
DEFERRED PAYMENTS
Action Furnace and Financeit offer the ability to defer your payments for 3, 6, or 12 months or even your interest rates for up to 12, 24, 36, 48, or even 60 months!

Frequently Asked Questions
Are there any hidden fees when using Financeit?
Absolutely not! Financeit doesn't charge us for a single dime to use their services, meaning that we can pass the savings back to you. You will have a clear, transparent pricing from our comfort advisors, as well as no-nonsense interest rates from Financeit.
What do you need to get pre-approved?
Getting pre-approved for financing is simple, easy, and fast. All you need to apply for financing is:
You first and last name
Your date of birth
Your address
Your gross income
Your employment information
Some people can be approved in minutes, saving you time and energy.
Why do you work with Financeit?
Action Furnace is founded on the principles of providing leading the home service industry in customer experience. Our commitment is to ensure that every single Albertan has the opportunity to afford a heating and cooling system that meets their home comfort needs. By working with Financeit, we're able to help more people achieve the comfort they deserve.
Still have questions? No problem! Call Action Furnace and one of our friendly customer service representatives would be happy to answer any questions you may have about financing.
WITH OVER 40 YEARS IN THE HOME COMFORT INDUSTRY YOU CAN TRUST THE ACTION FURNACE TEAM WITH ALL YOUR HOME COMFORT NEEDS.
RED DEER
7459 Edgar Industrial Bend Bay 2
Red Deer T4P 3Z5

Real Guarantees Backed by a Reliable & Established Company
No Surprise Guarantee
We guarantee that the investment quoted is what you will pay. There will be no additional charges during or after the installation.
$500 Installation Date Guarantee
Action Furnace is committed to ensuring that your new home comfort system will be installed on the date we promised. Should we have to reschedule, our team will honour our Installation Date Guarantee and pay you $500 for the inconvenience.
$500 + Hotel No-Frustration Guarantee
If your new furnace or air conditioner breaks down within the first year and leaves you without heat or cooling for more than 24 hours, we will arrange your stay in a local hotel for the evening and pay you $500 for the inconvenience. 
Two-Year Trial Guarantee
We guarantee that if, after 2 years, the equipment and service that we provided do not meet your expectations, we will remove the equipment and return 100% of your investment, plus interest.
Comfort Guarantee
We guarantee that the air conditioner or new furnace system(s) we install in your home will heat or cool your home, as we have stated, to a variance of plus or minus three degrees. If the promised temperature range is not achieved, we will replace the system at no charge.
Energy Rebate Guarantee
We guarantee that the system(s) we have installed in your home qualify for the government rebate programs as we have stated, or we will rebate you the amount specified.
Customer Respect Guarantee
Our installation technicians are the best in skill, attitude, and workmanship. They will care for your home and complete the job with speed and precision. If they have not performed in accordance with these high standards, we provide you with a 1-year free club membership at no charge. 
Property Protection Guarantee
All property such as carpeting, floors, walls, furniture, and door frames are protected. In the unlikely event of damage, the property will be replaced and/or repaired. Protective hall runners will be used on all work and traffic areas as we install your new furnace and air conditioner. 
Apples to Apples Guarantee
We promise you will not find a comparable furnace or air conditioner installation with the same quality and guarantees for less money. If you do, we will pay you $250 over and above the competing offer. All we ask is that the comparison be "Apples to Apples." 
Natural Gas Saving Guarantee
We guarantee you will save a minimum of 20% on your natural gas usage. If not, we will refund double the cost of the gas savings not realized during the first year.
100% Peace Of Mind Warranty
Our exclusive line of heating and cooling units comes with amazing 12-year parts and a 12-year labour warranty.