Basic Air Conditioner Maintenance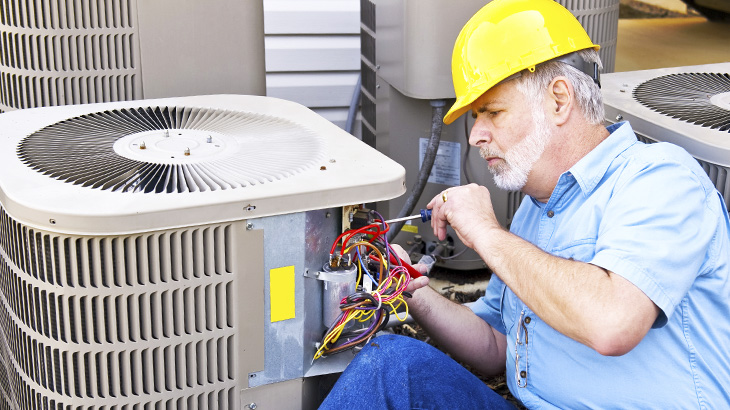 There are some general means by which you will be able to keep your air conditioner functioning properly and efficiently through the heat.
Air Conditioner Filters – It may come as no surprise but you need to change your air conditioner filters regularly. They help strain out dirt and debris from your airflow but can eventually become clogged and effect the overall efficiency of the system. All you need to do is take time to replace your air conditioner filters and you could notice a 5%-15% increase in your air conditioners efficiency.
Air Conditioner Coils – The air conditioner coils are part of the airflow circuit and as such they will get dirty over time. When air coils get dirty it can lead to them not cooling the air that is going over them properly by insulating the coils from the air. Changing your air filters will slow down the buildup of dirt but it is still necessary to check and clean the coils from time to time.
Winterize – Winter is hard on air conditioners so it is necessary to take precautions to keep it safe through the season. Cover your air conditioner if it is fixed in place or move and store it if you are able. This will help keep debris and moisture out of the system.
Keep watch on Performance – Probably the best thing you can do for your air conditioner is to stay vigilant. If you can notice something is not working properly before it becomes an issue then you will be able to save yourself the headache and trauma of getting it fixed. If you suspect something is wrong call your installer for more information or set up an appointment to have your unit inspected.
Annual Servicing – Annual Servicing is one of the best ways to maintain your air conditioner. Having a trained technician check and service your air conditioner can keep it running optimally for longer as well as extend its lifetime.
Check out our full Air Conditioner Service and Repair.