Improve Your Indoor Air Quality With Air Purification Solutions – UVC Systems – Humidification Systems – Air Filtration Systems From Action Furnace
Everyone Can Benefit From Cleaner Air which is why Action Furnace has air quality systems for every budget, and every size and type of home. Our air quality systems use the latest air filtering and air purifying technology to remove contaminants from the air in your home.
Completely Integratable With Your Existing HVAC System. Instead of cleaning the air in one room, fully-integrated air quality systems make sure that every room in your home gets the best air quality possible.
Our air quality systems start as low as $510, and offer customizable solutions.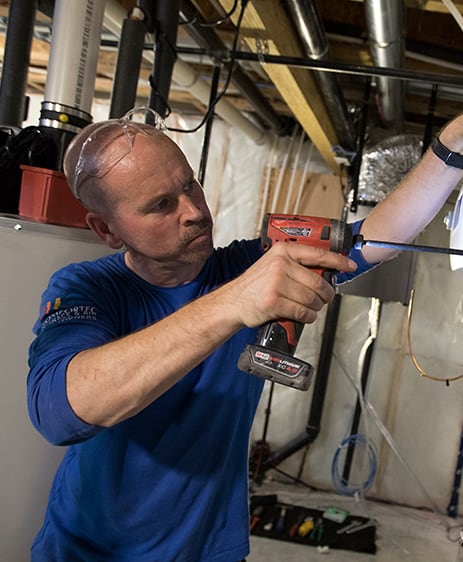 How Air Purifiers & Air Filters Work Together
The combination of a UV air purifier and an upgraded air filter is one of the best ways to remove contaminants from your home. The UV air purifier kills microorganisms while the air filter removes particles from the air.
Our air quality systems use the latest air filtering and air purifying technology to remove contaminants from the air in your home. Better air quality can be especially beneficial for those with allergies, asthma, or compromised immune systems.
Humidification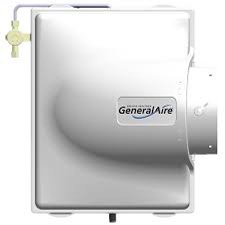 WHOLE HOME HUMIDIFIER | $510
The GeneralAire 3200 air humidifier is a whole-home humidifier that allows you to get the benefits of a humidifier throughout your home. This humidifier uses a bypass design that works with your existing furnace. The hot air from your furnace passes through the VaporPad technology, where moisture is then added to the air.
Once the air passes through the humidifier, it is distributed throughout your home. The patented KineticFlo water distribution system creates maximum evaporative performance, allowing the system to humidify up to 3,200 square feet. This humidifier is an easy addition to any home and requires very little maintenance. Simply replace the humidifier pad every 1 to 2 years.
WHOLE HOME STEAM HUMIDIFIER | $3345
The GeneralAire steam humidifier is a whole-home humidifier that passes electric current between electrodes inside the unit's cylinder, heating the water within to create steam. The steam is then dispersed throughout your home for healthier, more comfortable air.
Steam humidification is often more effective for larger homes and can use less water than other types of humidification. Steam humidification is often known as "clean" humidification, as water is heated to a boiling point to provide humidity.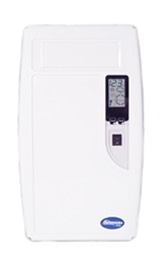 AIR FILTRATION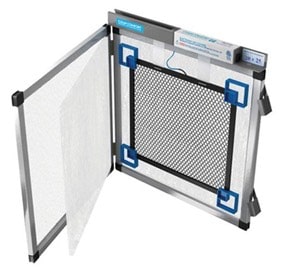 ELECTRONIC AIR CLEANER | $570
The Ecomfort Electronic Air Cleaner (AE10) is a hybrid electronic air filter that's 95% efficient at removing particles as small as 0.3 microns. It can add high-efficiency air cleaning to almost any furnace. This filter is 1-inch thick, allowing it to fit into a standard furnace filter slot while adding enhanced air filtration.
Compared to a standard furnace filter, it requires no additional maintenance or hassle. Simply swap the filter pad every 4 months, the same way you would with your regular filter. It's an easy, cost-effective way to get cleaner air.
Air Purification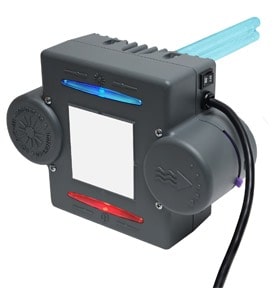 AIR PURIFICATION SOLUTION – UVC SYSTEM | $649
This single-lamp UVC purification system is available with 12-inch or 16-inch bulbs depending on the size of your furnace and your needs. The compact UVC system attaches to the outside of your furnace. It takes up no additional floor space in your furnace room or basement, making it a great fit for compact spaces.
Despite the unit's compact size, it doesn't compromise on purification power. Each UVC bulb emits 150 to 180 microwatts of UVC light, killing germs, bacteria, and viruses as they pass under the light.
APCO-X WHOLE HOME AIR PURIFIER | $1645
The APCO-X is a UV air purifier that uses UV-C light and a carbon filter to reduce the number of biological contaminants and odours in the air. The UV light kills microorganisms, and the proprietary EverCarbon™ cells filter out particulates like dust and odour-causing volatile organic compounds (VOCs). Both the UV purifier and the filter integrate with your HVAC system to provide cleaner air throughout your home.
The coils in the purifier have a clean coil system, which treats the coil with additional UV-C light to prevent mould growth within your HVAC unit. Additionally, the APCO-X is certified green and emits 0 ozone into your home.
Understanding Air Purification Solutions and UVC Systems
WHAT'S THE DIFFERENCE BETWEEN AIR FILTERS & AIR PURIFIERS? – Air filters physically remove contaminants from the air, whereas purifiers kill contaminants. When it comes to larger particulates like dust and pet dander, air filters will remove them from the air. Air purifiers work to render smaller microorganisms like viruses and bacteria harmless.
HOW DOES UV LIGHT PURIFY THE AIR? – UV air purifiers use a special type of UV light to purify the air. UV-C light is harmless to humans but kills microorganisms. Bacteria, viruses, and mould absorb the light, which damages their DNA and renders the organisms harmless.
WHICH AIR QUALITY OPTION IS RIGHT FOR YOUR HOME? – The best option is often a UV air purifier combined with a premium air filter. The air purifier will destroy any microorganisms, and the air filter will remove larger contaminants and leftover particulates. Request a quote and one of our air quality experts will visit your home to help you choose the best indoor air quality solution for your needs.
Find A Location Near You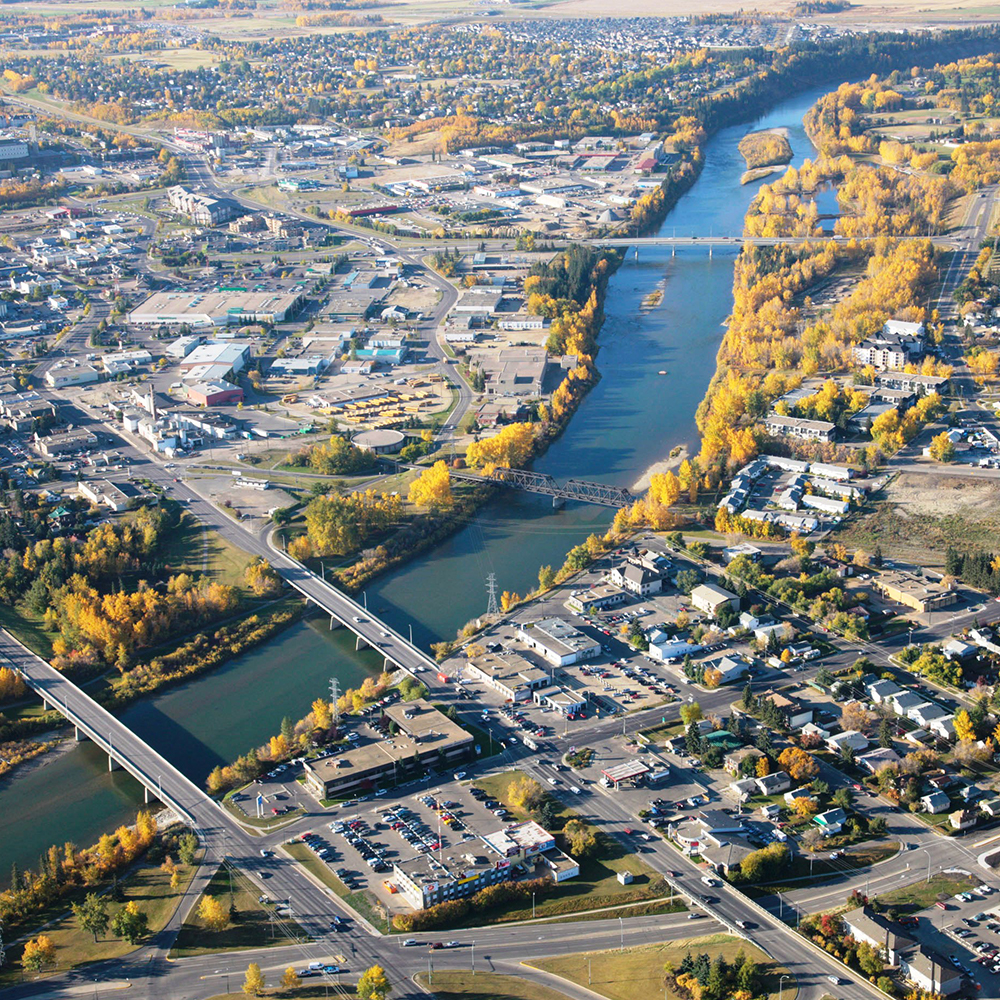 RED DEER LOCATION
7459 Edgar Industrial Bend Bay 2
Red Deer T4P 3Z5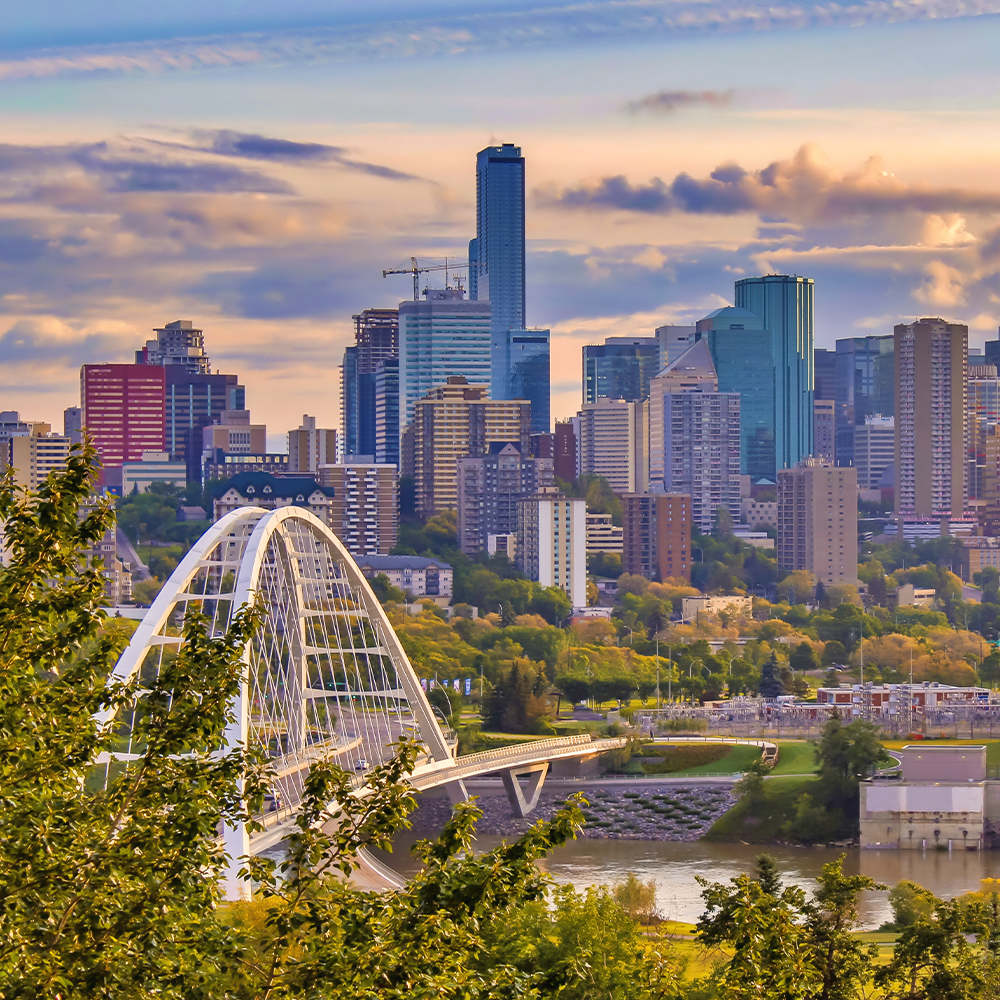 EDMONTON LOCATION
8441 Coronet Road
Edmonton T6E 4N7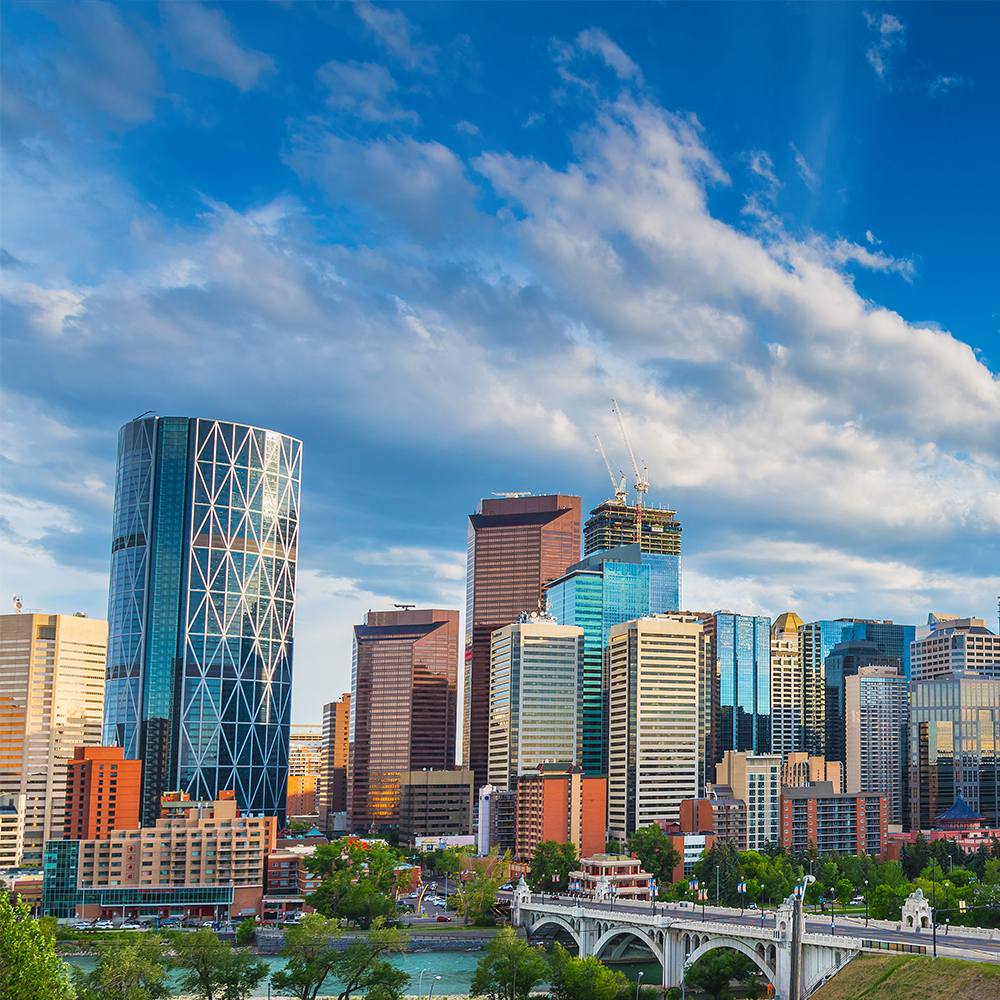 CALGARY LOCATION
4086 Ogden Road SE
Calgary T2G 4P7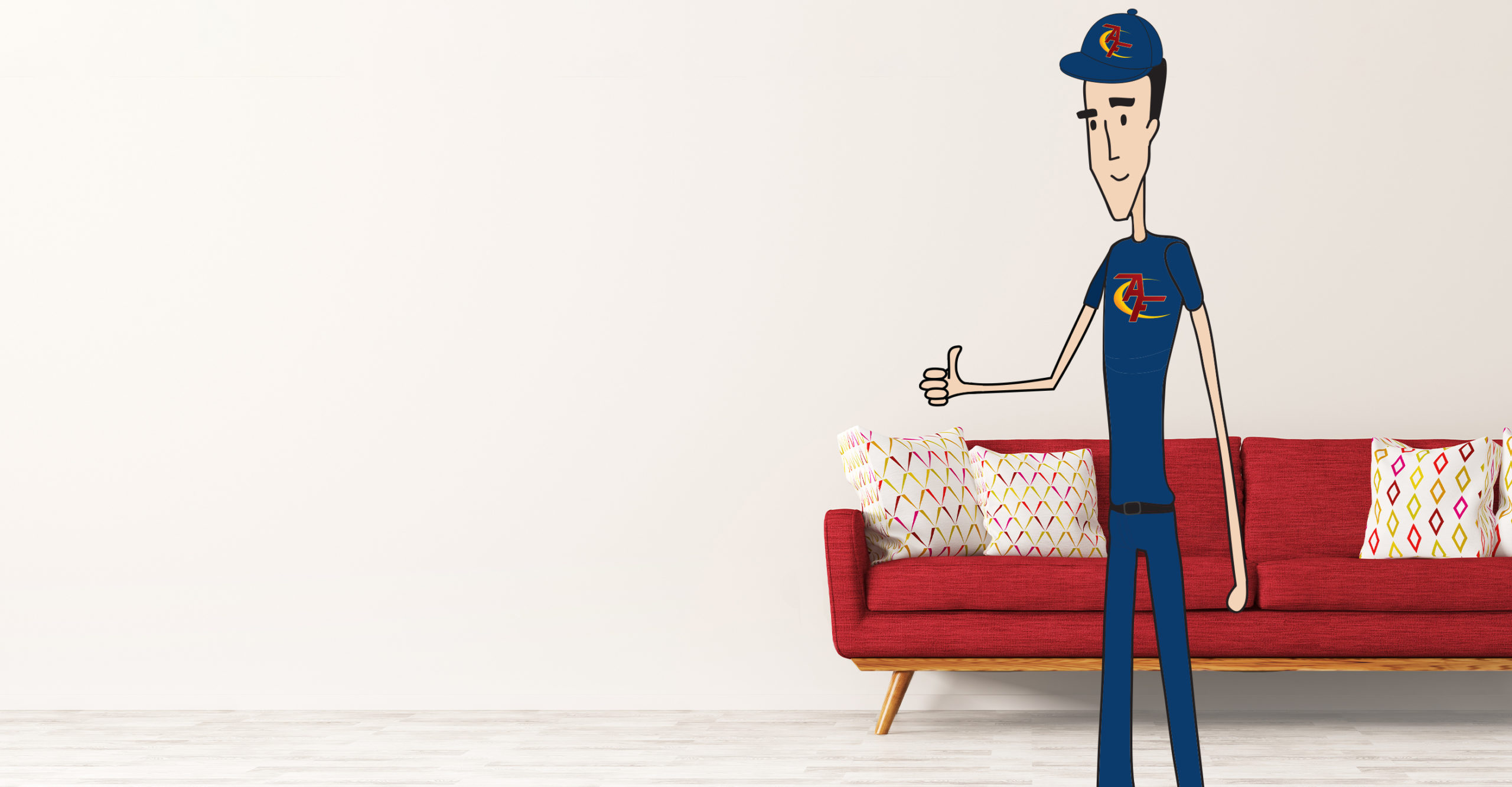 Being A Member Pays Off!
Humidifier
COMFORT
CLUB MEMBERSHIP
Annual WOW! Tune-Up
Front of the Line Priority Service (Within 48 Hours)
Diagnostic Fees Are Waived For All Members
20% Off Future Repairs
Annual Supply of Humidifier Pads
$4.95/Month