In the market for a new water heater? Sometimes it can be difficult to figure out the best fit for
your family's needs. Everyone in your home looks forward to and expects hot water on demand.
Or at least pretty fast. And if your water heater is the wrong size, it will have trouble meeting that
demand.
Here we will explore the best type of heater for you, how to properly size your heater, and the
benefits of a correctly sized unit.
At Action Furnace, our industry-leading technicians are experts in the sizing and installation of
various types of water heaters. Give us a call, and we will be happy to walk you through your
options to make sure you get the perfect unit to meet all your water heating needs. Contact us
today for your quote.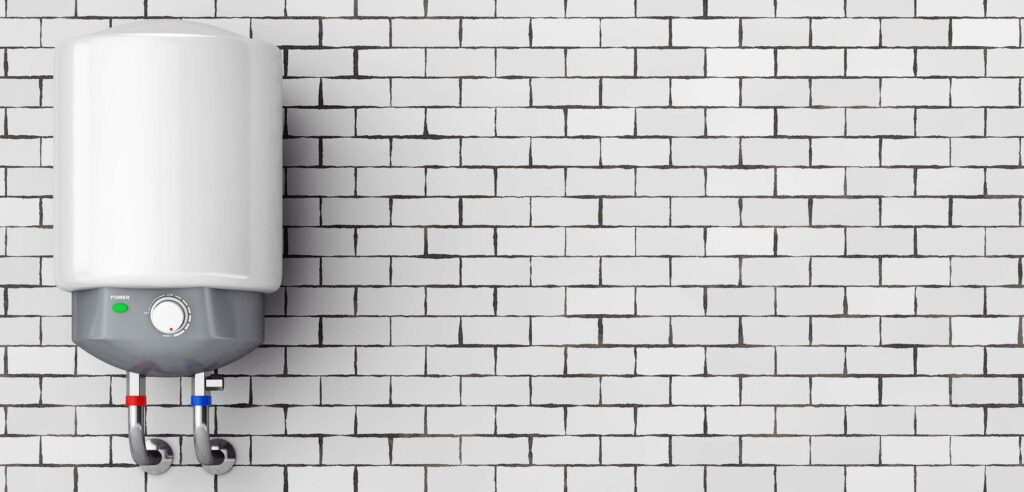 What Size Water Heater Do I Need?
No one wants to jump into a cold shower, or freeze their hands when doing the dishes, right?
Here we will explore the different types of water heaters and how to properly size them so you're
not left in the cold.
Types of Water Heaters
Today there are a number of water heaters on the market.
Storage tank water heaters are the most common type of heater found in Alberta homes. Water
enters your tank and is heated by an element or a gas heater, the warmed water rises, ready for
use. These tanks will then store water at a certain temperature until you turn on your faucet.
The downside to these units is they only hold so much, so if you have more people in the home
they may have to wait a little bit between uses.
The other type of water heater is a tankless water heater, and they are quickly gaining popularity
here in Alberta. These units are also known as on-demand water heaters as they heat your water
exactly when it's needed. Tankless heaters remove the need for storage and the need to heat
and reheat your water.
How Do I Size my Water Heater?
To properly size your hot water tank, you need to figure out how much hot water your family uses
during peak water usage time, early morning showers for example. The rule of thumb for sizing is
as follows:
2 to 3 people – 40-50 gallons
3 to 4 people – 50-60 gallons
5+ people – 75 gallons
To properly size your tankless water heater, first figure out the number of hot water devices you
expect to use at any one time, and then add up their flow rates. This is the desired flow rate you'll
want for your tankless heater.
You will now need to determine your desired temperature rise by subtracting the incoming water
temperature from your ideal heated water temperature. The water coming into your home is
already about 10 degrees celsius. And in most cases, you'll want your water heated to
somewhere around 49 degrees celsius. Typically, that 39-degree water temperature rise is
possible at a flow rate of 5 gallons per minute through an on-demand heater.
Confused? No problem! The Action Furnace team is well-versed in both storage tanks and
tankless water heaters and can walk you through which option is best for you, and size you for
the perfect unit. Give us a call today!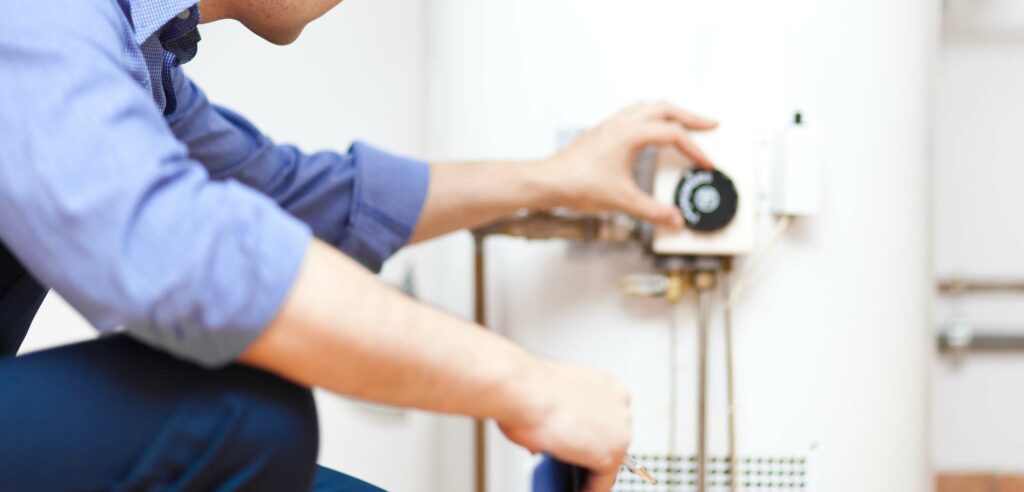 Benefits of a Properly Sized Unit
There are a few benefits to making sure your water heater is sized correctly.
Hot Water When and Where You Need It
If your water heater is too small for your household, it simply will not be able to handle the
demand. Leaving you to deal with the fall-out of cold water and poor performing, water-using
appliances.
A properly sized unit will make sure everyone in your household has continued access to hot
water without having to create a shower schedule!
Saving You Money
Just like your furnace when it heats your home, heating your water costs money. A properly sized
unit will run more efficiently, saving you money on your utility bills each month.
You can save even more by switching to a tankless water heater. On-demand units could save
you up to 30% on your natural gas bill as compared to a standard hot water heater.
Endless Hot Water at an Affordable Price
When purchasing a new water heater it's critical to get the right-sized tank and have it installed to
the highest possible standards. Our technicians are leading the way in installation techniques for all types of units, from tanks to tankless. Give us a call, and we will be happy to walk you through
your options to meet all your water heating needs.
Once you are enjoying your new water heater, join the Action Furnace Hot Water Tank Comfort
Club and receive an annual WOW! Tune Up, front of line priority service, diagnostic fees waived
and 20% off any future repairs you may need.
Give Action Furnace a call today, and start enjoying the comfort of hot water for you and your
family right away!