Your home means a lot to you. So when you need work done, you want professionals by your side ready to answer every question you have. But what shoul...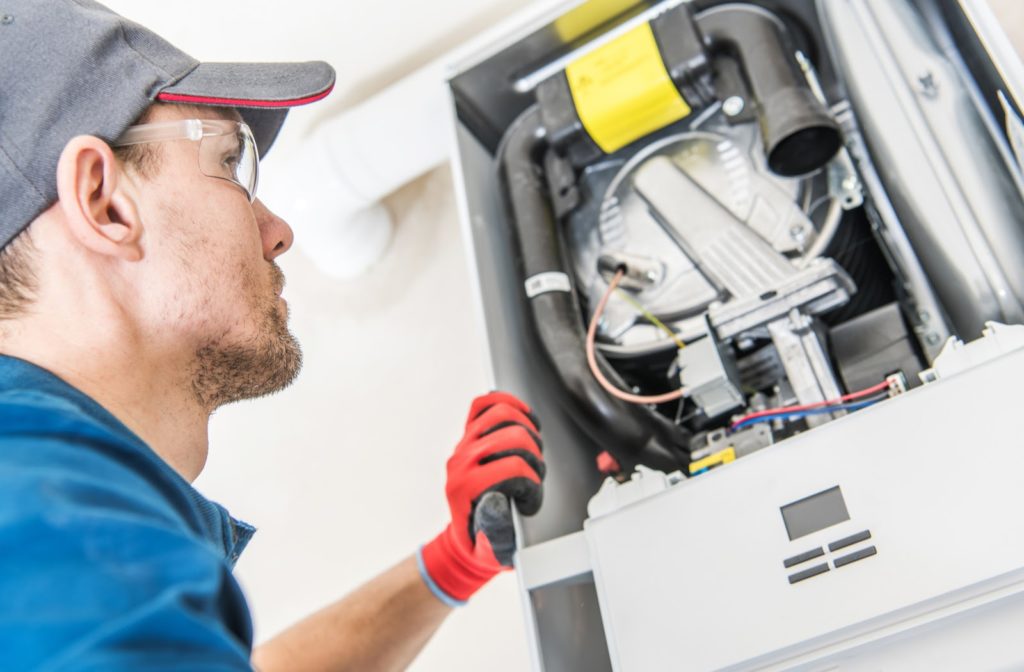 Your home means a lot to you. So when you need work done, you want professionals by your side ready to answer every question you have. But what should you look for when you're hiring a furnace expert?
Not everyone is qualified to replace a furnace or an air conditioner, and the skills required can take years to master. On top of this, contractors need a variety of different certifications to ensure the job is done efficiently, safely, and legally. If your furnace is improperly installed, you could risk gas leaks, high energy bills, or even expensive damage to your home. Today, we're going to look at what you should expect from your furnace replacement professional so you know the job is done right the first time.
If you need a new furnace from a company built on years of trusted experience, give the team at Action Furnace a call today.
Expertise on Which Unit is Right for You
Not all furnaces and air conditioners are built the same. Depending on the size of your home, the type of ductwork you have in place, and the type of power your particular home comfort unit needs, there are many types to consider.
Your furnace contractor will first need to understand your home so they can deliver a system matched to your needs. Installation requires a level of detail that may surprise you, as our home comfort advisors have to have expert knowledge of:
Venting systems
Electrical wiring
Gas fitting
Building codes and by-laws
Without this training, a furnace installer may make serious mistakes that could cost you a fortune down the road.
Warranty-Compliant Certifications & Licenses
Most furnaces are designed to live for up to 15 years, or even longer if it's properly taken care of. Many furnaces are also paired with lengthy warranties (Action Furnace has a 12-year parts and labour warranty!) that many customers depend on in an emergency.
However, if you have your furnace installed by unlicensed contractors, you'll void the warranty. This misstep will make it so that any repairs you may need down the road will have to be paid for out of pocket. These repairs can be costly, and only a certified technician will have the experience and knowledge to determine the extent of your damage. If you choose to repair the damage yourself, you might end up damaging your furnace even further.
Action Furnace spends the time training each of our comfort advisors, providing them with the opportunity to earn certifications in gas fitting, electrical wiring, and more to ensure every install is legal and warranty-compliant.
Also, please keep in mind that some furnace types, but not all, require regular maintenance so you can keep the warranty. Make sure you're scheduling your annual tune-ups to keep your HVAC units working smoothly throughout the heating season.
Written Estimates
Whenever you get an estimate from an HVAC professional, make sure it's also provided to you in writing or through a digital software. Without a written estimate, there is no guarantee that the price won't change somewhere along the line. If you're concerned about the estimate provided, we would recommend getting a second opinion about the types of repair you need.
Glowing Reviews from Past Customers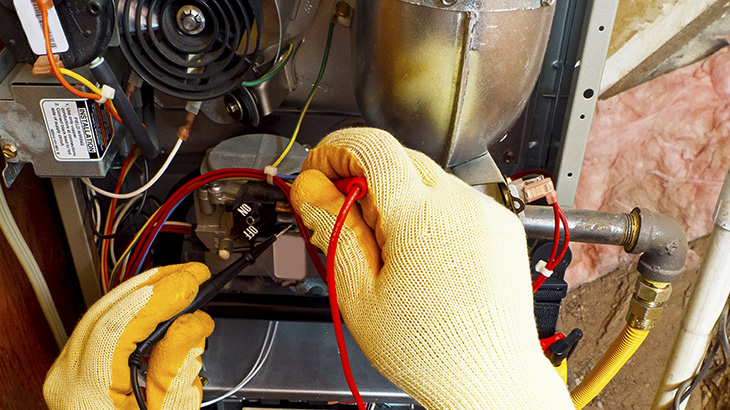 Okay, so the contractor you're looking to hire has all the necessary certifications and training to get the job done, but what do their past customers say? Installing hundreds of furnaces every year could speak to a wealth of experience, but it doesn't show how much their customers mean to them.
Spend a few minutes looking for reviews of your prospective furnace professional and pay attention to what their customers are saying. Are customers complaining about hidden fees? Does the company have a poor track record of being on time? Are prices shifting throughout the installation process?
Action Furnace takes great pride in providing outstanding customer service to all our customers. We strive for a 5-star service, and in the event that we are unable to exceed our customer's expectations our team will work with the customer to make it right.
If you believe that your experience with Action Furnace isn't living up to your expectations, be sure to call our team and we will work towards making the situation right for you.
They Measure Your Home
To make sure your furnace is right for your home, your furnace Comfort Advisor will need to measure your home thoroughly prior to install. Different units heat and cool different square footages, and guessing which one is right will lead to an inefficient system that could cost you more money in energy or repairs in the long run.
Along with the size of your home, your HVAC contractor will also need to consider the materials that make up your home, the overall climate your home's in, as well as your budget and expectations. By adding all these ingredients together, you can rest assured your HVAC unit will have what it takes to make it through the years.
Detailed Processes You Understand
Certifications, expertise, and recommendations are all great to have, but another way you can ensure your contractor is installing your furnace correctly is if they provide you with detailed information about every aspect of your installation.
Now, we don't expect you to be present for every moment of your installation, but don't be afraid to ask questions about your HVAC system. Our team is trained to follow a detailed 50-point inspection checklist, ensuring every aspect of your HVAC system is top-notch before we sign off and ride into the sunset.
If your contractor does not test your system thoroughly, there may be small mistakes that could lead to big problems in the future.
Guarantees to Ensure Quality
HVAC companies put a lot on the line when they provide a furnace or air conditioner solution to a customer, which is why our team takes the installation process very seriously. Sloppy work can lead to disastrous results, and we're not about to cross that line any time soon.
Every HVAC professional should hold themselves accountable for their work by providing guarantees you can trust. It is usually never your fault when there's a problem with your brand new furnace system, and your furnace team should be readily available to handle these problems.
Action Furnace is no stranger to guarantees, and we are proud to offer:
A "Fixed Right or It's Free" guarantee.
A 2-year trial guarantee. If your furnace is not meeting your expectations within 2 years, we will refund your money (plus interest) and remove the furnace.
An "apples-to-apples" guarantee. We promise you that you will not find a comparable furnace or air conditioner installation, of the same quality and guarantees, for less. If you do, we'll pay you a $250 bonus over the difference, just as long as the comparison is "apples to apples."
Our expertise is backed by our warranties and guarantees, and we promise to exceed your expectations so you can get back to enjoying your home comfortably.
If you need a furnace replacement, please contact us today! Our comfort advisors are eager to help you achieve your home comfort dreams!
Related Posts: