We often refer to our air conditioning units as lifesavers during the hot months of summer. As such, we believe that preparing your central air c...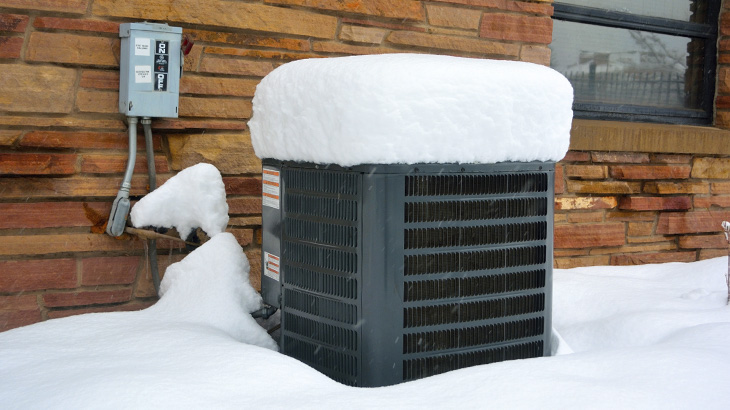 We often refer to our air conditioning units as lifesavers during the hot months of summer. As such, we believe that preparing your central air conditioner for winter is valuable and important.
Your central air conditioner is located outside, leaving it exposed to seasonal conditions that range from deep cold to blowing snow. A few simple steps could save you time, money, and sweat come summer when air conditioning is essential to comfort. If possible, it's best to do your pre-winter maintenance in the fall before we're buried neck-deep in snow.
Why Prepare Your Air Conditioner For Winter?
With winter comes harsh weather conditions that can cause severe damage to your AC. Cold weather, snow, and ice could cause a number of problems with your unit that'll affect you when you need it most.
By winterizing your air conditioner, you can protect it from harsh winter conditions as well as rust damage. These protective measures can keep your air conditioning unit in top working condition.
Winter is Coming
Picture this scene: the leaves have all fallen and the weather is below freezing. Whether you got the reference or not, you need to be prepared: Alberta winters can be very extreme (as we are sure you know by now). You look out your window and spot your neighbor wrapping a tarp around their air conditioner with bungee cords. What in the world are they doing?
In fact, your neighbors are a few steps ahead of you in winterizing their unit. The good news is that you don't need to let them have the lead forever: there are many ways to prepare your air conditioner for winter. If you follow these simple steps we've outlined for you below, we assure you all will be well.
Step 1: Shut 'Er Down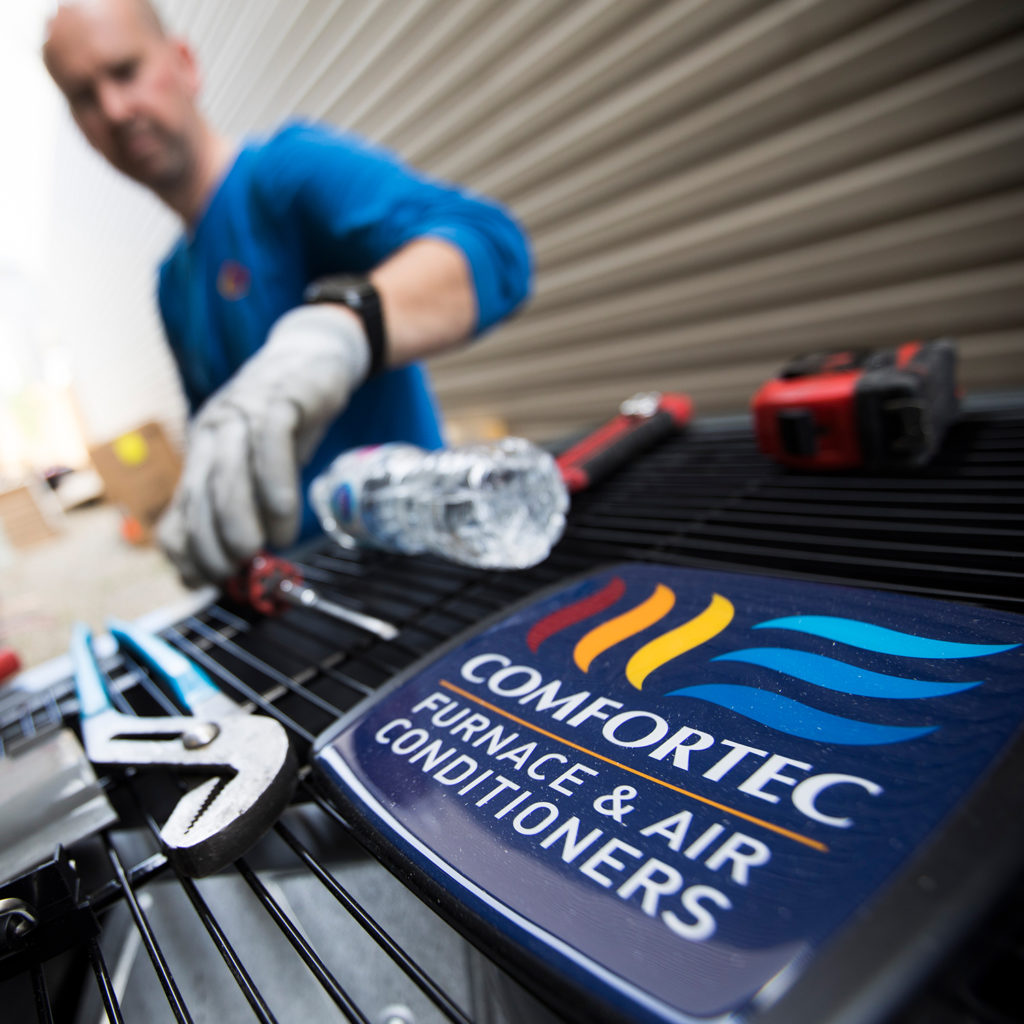 Find the air conditioning circuit near your unit and flip the switch to off. This will prevent the air conditioner from firing up on warmer winter days and keep out water that could potentially freeze.
Your electrical panel will also have a breaker (or two) labelled for your AC. We strongly recommend you flip the breakers to the "off" position over winter to guarantee the AC doesn't accidentally power up.
Step 2: Wash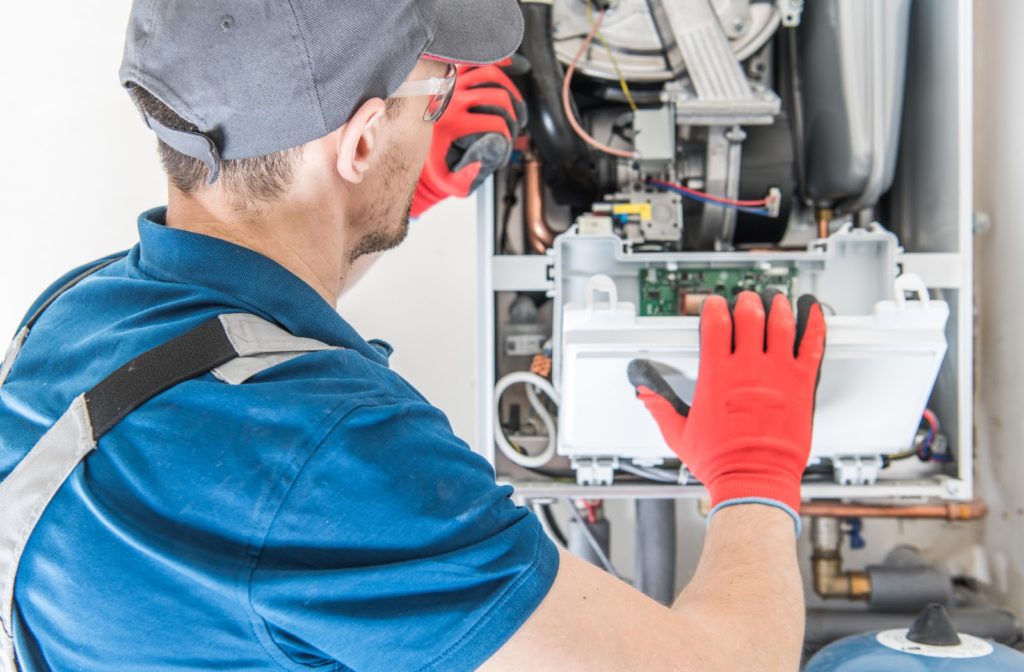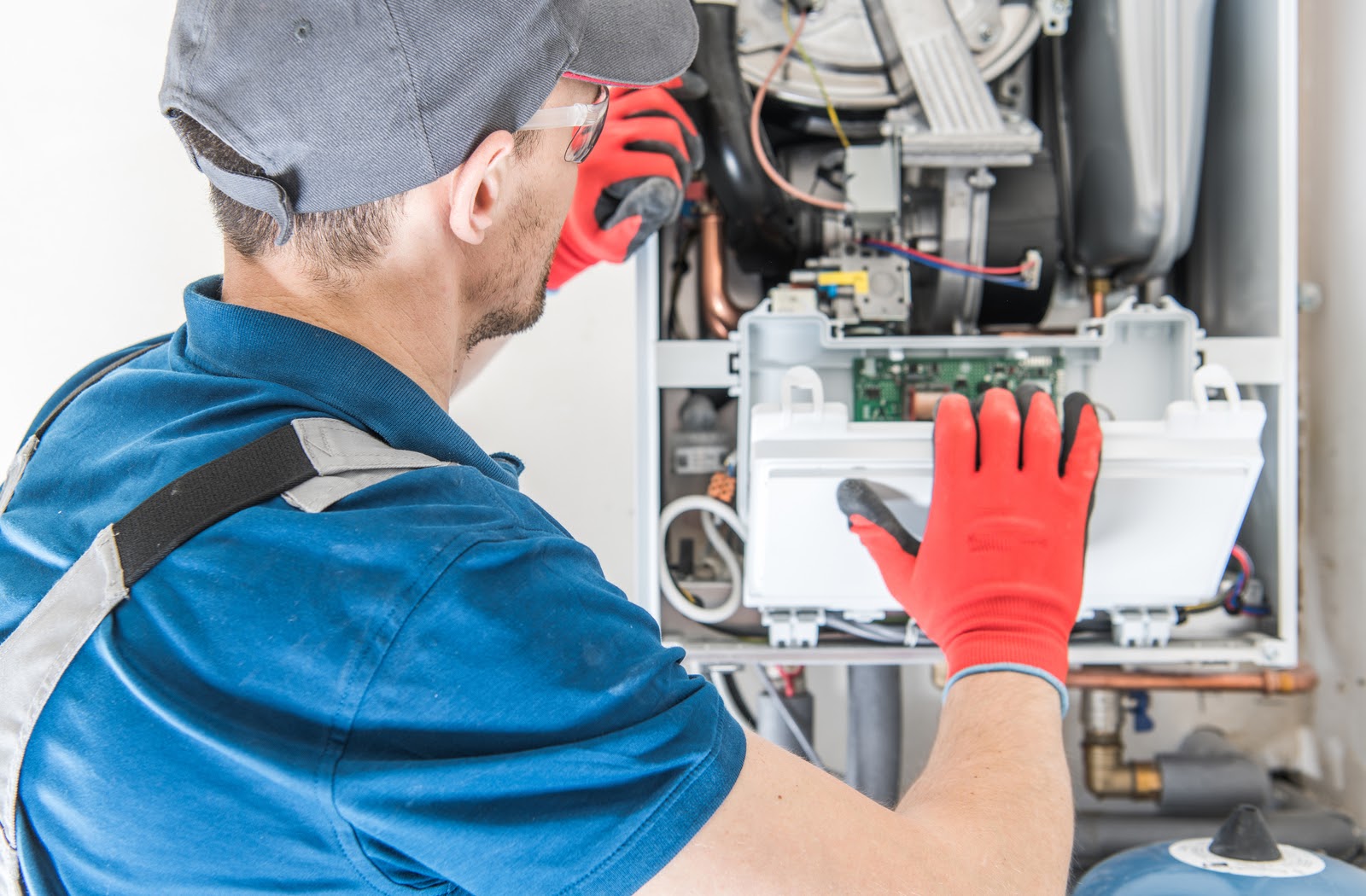 Using a hose, wash away any dirt, bird poop, bugs, and dust from the air conditioning unit, as well as any leaves, small branches, and dead grass. It is important to allow your unit to dry completely before proceeding to the next steps.
Step 3: Foam Pipe Covers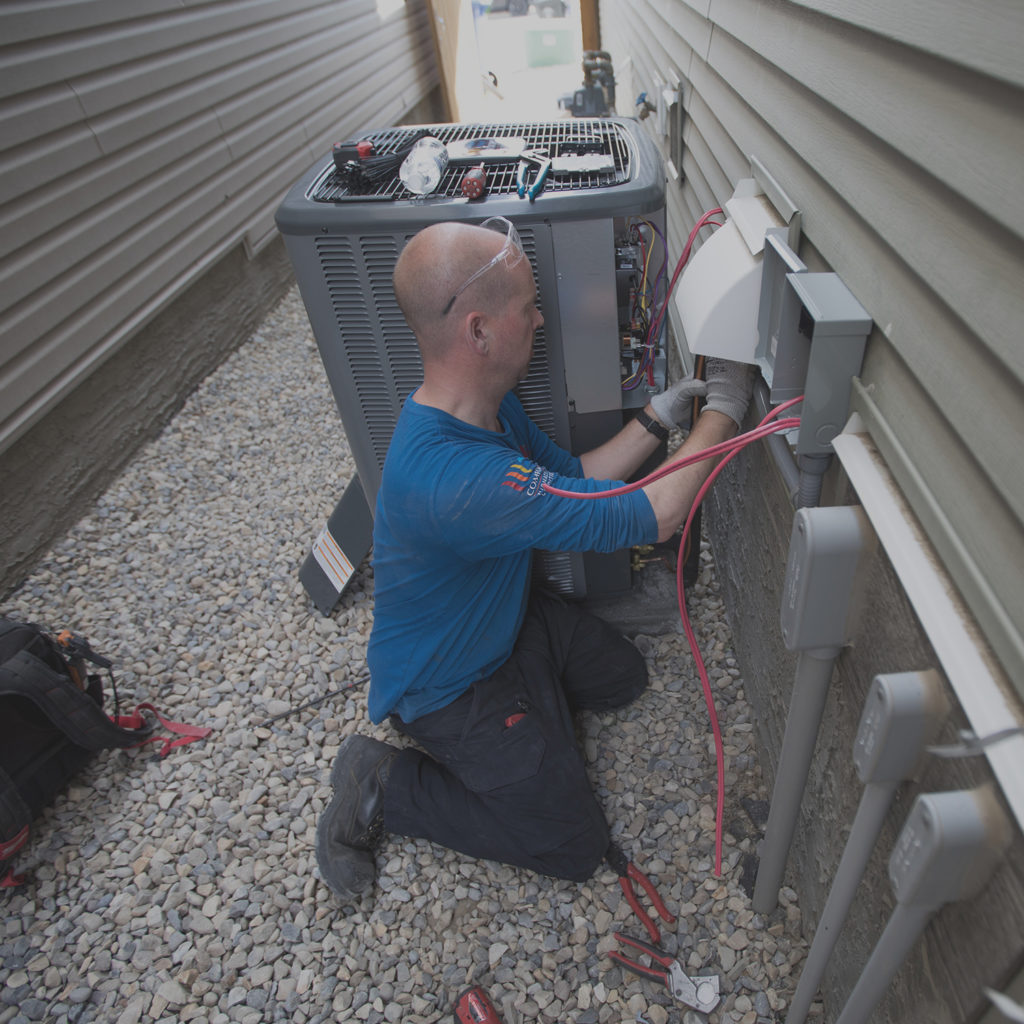 Cut and fit foam pipe covers to any exterior exposed pipes. This step helps to insulate the pipes and protect them from the harsh winter temperatures. To hold the foam covers in place, tightly wrap duct tape around the cover (or use zip-ties, which are found at Canadian Tire and other hardware stores).
Be sure not to overdo it because remember: next winter you need to take it off.
Step 4: Make a Fresh Pot of Coffee

That's it! Take a step back and admire your hard work. Your air conditioner is now ready for winter, even if you are not.
Make sure to check your air conditioner once a week to ensure the cover is still secure and tightly fastened on. Brush away any debris that may land on top such as twigs, pinecones, snow, and ice.
All This Hard Work… But For What?
You've gotten through the hard part and completed the steps to winterizing your unit. Sit back, relax, and think about what you're going to do with the possible extra money you've saved on air condition repairs come the spring. May we make a suggestion?
How about a furnace tune-up? At Action Furnace, we are equipped to inspect, tune, and maintain your furnace to ensure you, your home, and your family stay warm this winter. Remember, we are only one quick phone call away.
Related Posts: