The digital wave of performance, convenience, and cost savings that is redefining many aspects of our lives is also taking the HVAC industry along fo...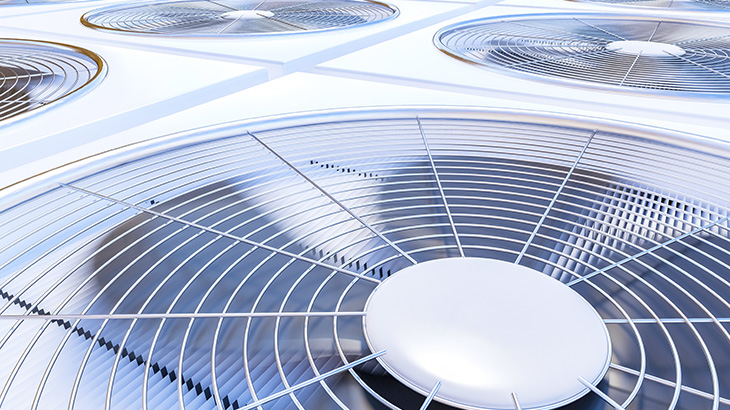 The digital wave of performance, convenience, and cost savings that is redefining many aspects of our lives is also taking the HVAC industry along for the ride.
While what we do (as HVAC professionals) more or less comes down to how we circulate heated or cooled air throughout our customer's homes, how we do those things has implications beyond function, but also on how much it costs to keep our homes and businesses comfortable.
New and more efficient ways of heating, cooling, and circulating air reduce the running costs associated, saving you money.
Our industry is changing – fast – and with that change we are seeing efficiency on a scale that was impossible just a few years ago.
Enough hyperboles – let's look for ourselves!
Smart Thermostats, Home Automation, & Increasingly Connected Appliances
Smart Thermostats
If you own a home, chances are that you've heard of Nest, Google's smart-thermostat turned smart-device company. The Nest Learning Thermostat, Nest's inaugural product, almost single-handedly made smart thermostats – thermostats that are programmable and connected to Wifi – something that not only made sense, but people actually wanted.
We start including Nest thermostats as an option in our new furnace installations in 2013. As of February 2017, there are numerous options available from Nest and other companies (like EcoBee and Honeywell).
Smart thermostats connect to your home wifi and empower owners to control them via smartphones or web apps. This sounds mundane (we don't blame you if you don't get excited by thermostats), but it is a boon to both efficiency and control over your home comfort.
According to Statistics Canada, programmable thermostats can reduce gas usage by up to 15%. With a smart thermostat that is synced to your schedule, the average Albertan home could save anywhere in $150 – $250 per year in utility fees.
Home Automation & Connected Appliances
You can now invest in an affordable home automation solution that connects your lighting, heating, air conditioning, and even your water heater to a schedule and routine that you define.
Most consumer models connect to your phone via a wifi-connected hub or bluetooth.
Smart Thermostats integrate into most home automation systems and will connect control of your furnace/air conditioner to the rest of the system.
Air Filtration & Quality Control
In Alberta, and certainly in Calgary and Edmonton's ever-present allergen and dust-laden seasons, there is an increasingly popular trend among homeowners in investing in home air filtration systems.
If you suffer from seasonal allergies, sensitivities to mold, dust, and other airborne particulates, a home air filtration system is an effective way to improve the air quality of your entire home.
HEPA Filtration
Modern air filtration systems often utilize two or three-stage HEPA filters, each progressively more restrictive, to remove particles as small as 0.1 microns from the air.
Pathogen-Killing UV Sterilization
For when simply removing bacteria, viruses, and fungal spores isn't enough. UV sterilization adds complexity to the HVAC system, but is also ensures clean, pathogen-free air.
Modern Air Purifiers Deliver on the Benefits They Promise
Modern innovative solutions focused on reducing allergens, removing VOC's, and improving air quality in general are light-years ahead of where they were a decade ago.
Part of the reason for this advancement is because of increased competition, a stronger regulatory base that has set minimum performance standards and levelled the playing field (so to speak), and advancements in filters and filtration technology holistically.
As Your HVAC Experts, We Do More Than Just Blow Hot Air
Though you would be right to assume that we're really good at it.
We work with homeowners all over Calgary and Edmonton. From choosing a new furnace, supplementing your existing HVAC setup, or rebuilding your HVAC setup from the ground up, we've spent over 40 years helping Albertans like you stay comfortable in their home.
We'd love to help you, too!
Related Posts: