Recent years have seen the demand for HVAC services increase all over the world, with the global market projected to hit $367.5 billion by 2030. That means a lot more people are thinking about pursuing careers in HVAC, and Alberta is no exception. But what jobs are available, what qualifications do you need to get them, and is working in HVAC worth it?
The Action Furnace team has spent decades providing Alberta's best-in-class HVAC installation, maintenance, and repair services. Below, we'll share our firsthand experience and leading industry knowledge with you so you can learn more about what it's like to join this field.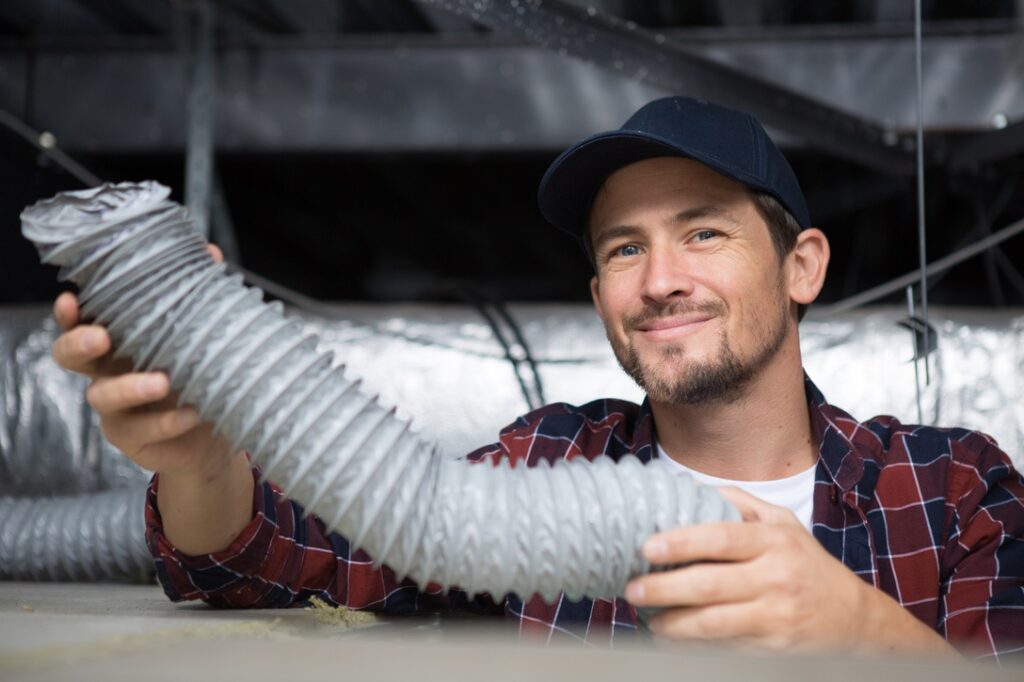 Three Important HVAC Industry Trends from Recent Years
To understand why more people are thinking about HVAC professions (especially here in Alberta), it's important to understand a few recent industry developments. Here are some factors to consider:
Interest in Skilled Trades is On the Rise
Skilled tradespeople are in high demand right now—the Government of Canada has even spent money on campaigns promoting skilled trades as attractive first-choice career paths for young people entering the workforce.
Working in the trades also offers better pay than many other entry-level jobs. The average starting salary for a skilled tradesperson in Canada is $46,956 per year, which is nearly $8,000 per year more than the national average for starting salaries across all industries.
Alberta HVAC Salaries Are Higher than the National Average
Money also goes a long way to explaining why HVAC careers in Alberta seem particularly popular in recent years. While the median hourly wage for an HVAC repair technician in Canda is $30.66 per hour, the median wage for the same job in Alberta is $35.00—the highest anywhere in the country, apart from Quebec.
HVAC Services Are in Demand
Finally, the HVAC industry owes its recent boom to the simple fact that more people need professional work done on their heating and cooling equipment than ever before. This is because:
The population is growing, meaning more HVAC equipment is being used by a higher number of households.
The population is aging, which means there are more older HVAC systems that need to be professionally repaired or replaced.
Government incentives for home and business owners to upgrade their HVAC equipment mean an increased demand for new, high-efficiency systems—creating a new wave of industry jobs.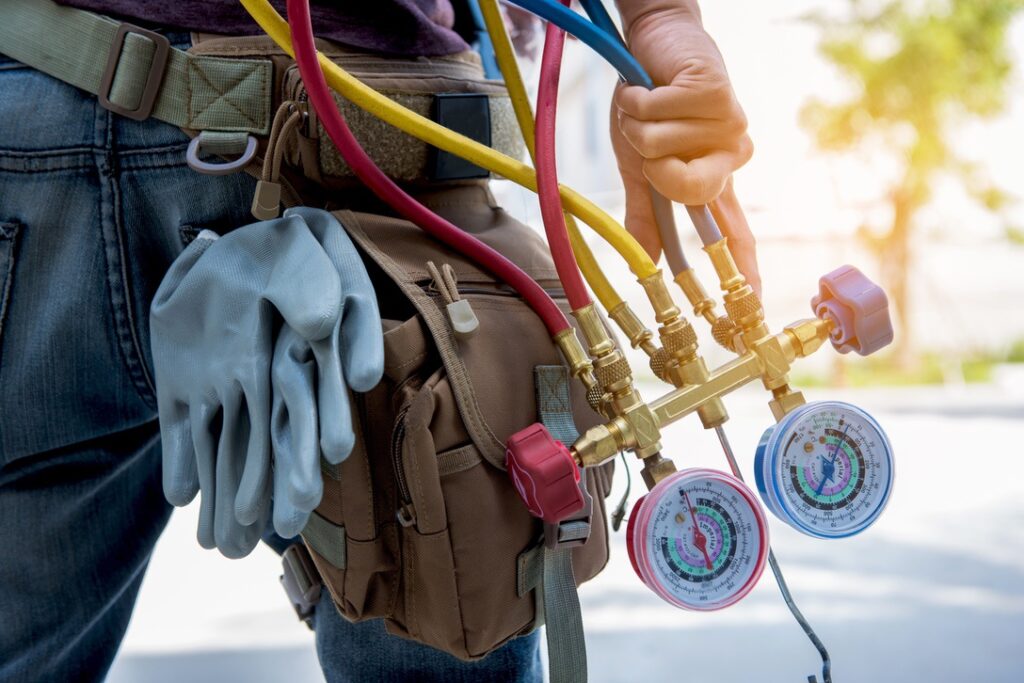 Should You Pursue a Career in HVAC?
Working in the HVAC industry can provide steady work and financial stability, making it an appealing career choice for anyone interested in skilled trades. If you are willing to put in the time and effort to become qualified for a career in HVAC, you'll likely find plenty of opportunities within Alberta and beyond.
Qualifications for Working in Alberta's HVAC Industry
To work in the HVAC industry in Alberta, you typically need to complete a trade certification program in refrigeration and air conditioning systems. These programs are offered in Alberta through the Northern Alberta Institute of Technology (NAIT) and SAIT (Southern Alberta Institute of Technology).
To enroll in a trade certification program, you typically need to have a high school diploma or equivalent. Some programs may also require you to have completed specific high school courses, such as math and physics.
After completing a trade certification program, you can apply for an apprenticeship through the Alberta Apprenticeship and Industry Training (AIT) program. This program combines on-the-job training with technical classroom instruction, allowing you to work and earn money while you learn the trade.
Upon completing your apprenticeship and passing the required exams, you can apply for a journeyman certificate. This allows you to work independently as a fully qualified HVAC technician in Alberta.
It is also possible to work in the HVAC industry in Alberta without a trade certification, although you may be limited to certain types of work and may not be able to work on larger or more complex systems. In these cases, it is often helpful to have some related education or experience, such as a college diploma in a related field or experience working with mechanical systems.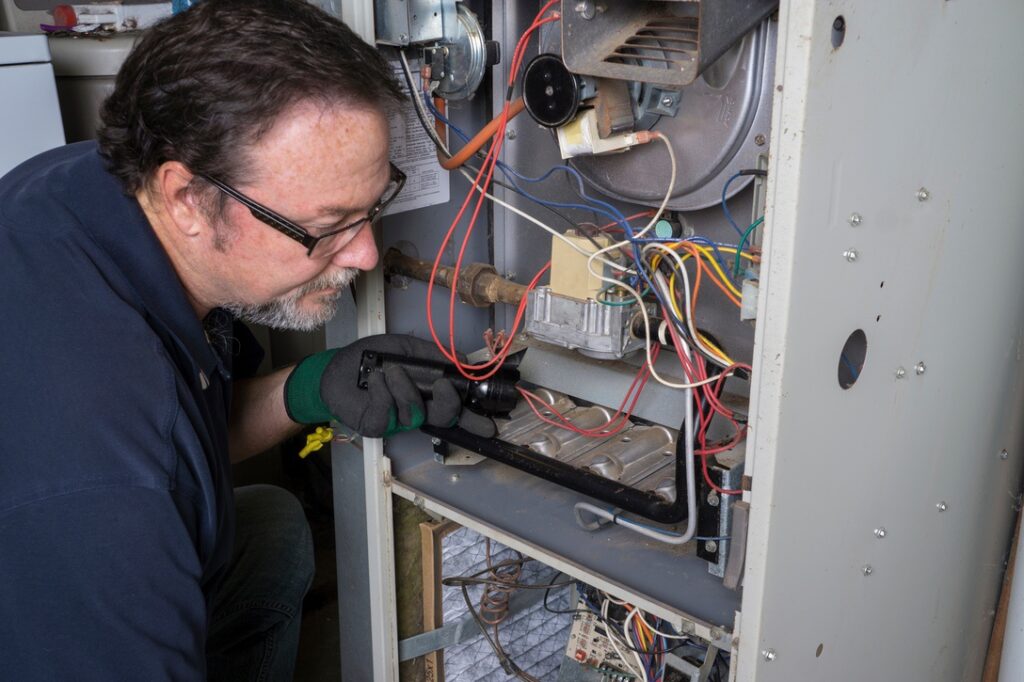 Different Types of HVAC Jobs
HVAC jobs fall into a few different categories. For example, at Action Furnace, we design, sell, install, maintain, and repair HVAC technology for residential and commercial applications—but it takes a team of different people to make all that happen! Here are some of the different areas you might work in if you ended up working in our industry:
Technician
Technicians install, maintain, and repair HVAC systems, including heating, ventilation, and air conditioning equipment. They may work on residential, commercial, or industrial systems, and often provide estimates to clients about their project's costs. Action Furnace employs highly-qualified HVAC technicians who also receive internal training and apprenticeships, creating a high and consistent standard for all our services.
Systems Engineer
In addition to overseeing the work of HVAC technicians, systems engineers can also design systems for new builds and renovations. Many HVAC engineers work for HVAC contractors and construction companies, but some also work for consulting firms and government agencies to ensure the safety and efficacy of the systems used in different facilities.
Service Manager
Often experienced HVAC technicians who have moved into leadership roles with their contracting companies, these professionals are responsible for business strategy and training new team members.
Sales Associates
Some HVAC contractors employ dedicated staff who make sales calls, handle service requests from existing clients, educate customers, and perform scheduling or administrative duties. These jobs can often be obtained without a trade certification.
Where Could an HVAC Career Take You?
We know all about the rewards working in HVAC can bring—because we've been doing it throughout our entire careers! If you're interested in learning more about the opportunities this dynamic and important field offers, check out the Action Furnace careers page and browse current openings at our locations in Calgary, Edmonton, and Red Deer.