Finally, winter is (probably) over! It can be hard to tell in Alberta, but we all get to a point where we know it's time to start the spring cleani...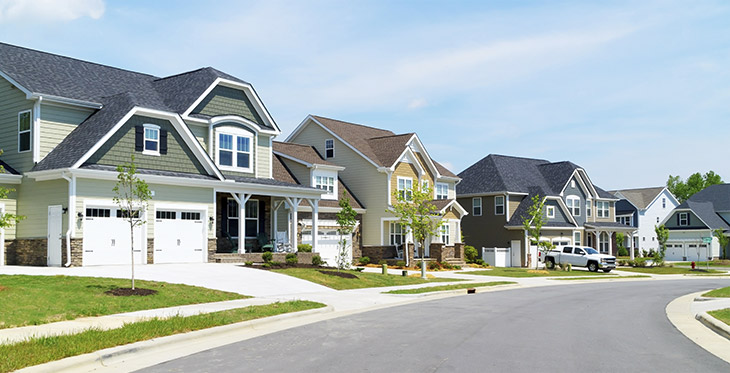 Finally, winter is (probably) over! It can be hard to tell in Alberta, but we all get to a point where we know it's time to start the spring cleaning.
After a long winter, we want to ensure we get the most out of the brief summer season. But if you don't want to spend all spring taking care of a mountain of to-do's, we've streamlined the process for you.

Check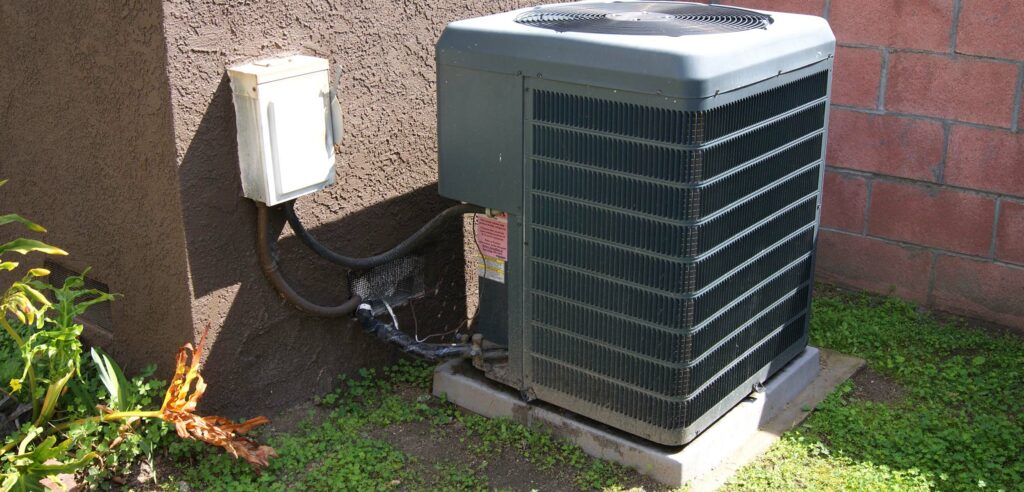 There are a few important things you should check before getting on with everything else. Getting these items out of the way will give you peace of mind as well as a better idea of where to pool your resources if need be.
1. Roof
Weather can be unpredictable. If a season of hail hits, or even or even for a strong spring storm, you want to be prepared. Once the snow has melted, it's a great idea to check your roof for missing shingles or any other repairs that may be needed. This will also be one less thing for you to do in the fall while you prepare for the cold season.

2. Air Conditioner
There's nothing quite so inconvenient as your air conditioner conking out in the middle of the summer! It's simple enough to book an annual maintenance check, but in lieu of this don't hesitate to choose a mild day for a test run. Wait until everyone is out of the house and see how your A/C unit is running post-hibernation.
3. Deck/Patio
Decks and patio areas are often understated in their value, but checking your deck for rot or peeling is important to do at least annually. If your deck needs to be resealed, do it now rather than later! If left unsealed it could begin to retain water and affect your home's foundation.
4. Air Leaks
We all check our windows for draughts in the winter, but in the spring? This task is just as important for keeping your house cool. Air leaking from places like around windows, doors, or the attic, can let warm air in and run up your electric bill by decreasing the efficiency of your air conditioner. Before you get your air conditioner running, check for leaks that may be more obvious as the season gets warmer and your house/foundation shifts with the soil.
5. Sprinklers and Water Systems
Once the frost is gone, it's a good idea to check your sprinklers and/or outdoor faucets. If you plug them with a finger and notice there's not much water pressure, that means there's an issue. Resolving it now could save your summer fun, and garden, rather than struggling to water your kids and plants in the middle of a heat wave. Checking your homes water pressure is an important task that should be done a few times throughout the year.

6. Foundation
The importance of your home's foundation cannot be overstated. By checking the foundation for cracks or irregularities on a frequent basis, you can better monitor potential problems as well as prevent larger headaches and higher expenses.
Inside, look for cracks in the walls or flooring if applicable. Outside, check for bulges, cracks, indents, curves, or any other irregular shapes that could indicate a problem.
7. Chimney
While you might not think to check your chimney every year, doing so is important for multiple reasons. Ensuring your chimney is well maintained, inside and out, means preventing everything from foundation problems to house fires. If you have plants growing in/on your chimney, that means that they have access to moisture that your chimney is likely retaining.
Change

There are certain chores that many people will put off until failing to do them results in a big problem. Don't be one of those people!
A lot of the following suggestions will take up less time if you are proactive about them. Changing out these items on a regular basis will save you stress and money.
8. Sump Pump
If you have a sump pump, it's important to check it regularly so that if it needs repair or replacement, you're not caught in the middle of a melt trying to save your home from water damage. It's a good idea to check your pump before the end of the winter, if possible, because it can be difficult to predict when and how much the snow will melt.
9. Weather Stripping
Changing out any old or damaged weather stripping is a great way to conserve your homes energy year round. Whether or not you use an air conditioner, having effective weather stripping can keep your house cool in the summer. If you replace weather stripping in the spring, you know you'll be prepared when the snow hits, too.

10. Window Screens
Don't wait until it's too late to change or repair broken window screens! Indoor pets could be tempted by the warm weather to make a getaway if a window is left open with a broken screen, and it's a lot easier to keep bugs out than to deal with an infestation. (Not to mention that one mosquito that won't let you sleep…)
11. Trim/Siding
It's a good aim to deal with any rotting or damaged house trim and siding in the spring. The longer you leave something to rot, the worse the problem will become. If you don't check your trim and siding for repair, you could end up unpleasantly surprised when the situation evolves into a bigger problem.
12. Soil
Most everyone knows a green thumb who's out there turning the soil before the frost has disappeared for the season. Spring is a great time to do general outdoor upkeep by checking flower beds and mulched areas for garbage, glass or other debris that may have gotten lost in the snow.
It's also a great habit to turn and change your soil before you start your garden. This helps to release and exchange nutrients within the soil, creating a healthier garden/yard.

13. Paint
Was the winter hard on your paint? Or is it just finally time for a little exterior TLC? A fresh coat or even a few good patch-ups can make your home look and feel new.
Going over your homes paint job is also an excellent way to inventory any other repairs or maintenance that may be needed, from top to bottom.
14. Furnace & Air Filters
If you have allergies, have you ever noticed how much worse they can be when it's time to turn on the heat? By making your furnace filter maintenance a part of your spring cleaning checklist, you won't be stuck wondering whether you changed the furnace filter or not next year. Even use a sharpie to write the date you last changed it for convenience. Keeping up on your furnace filters also helps the entire system to run more efficiently.
Clean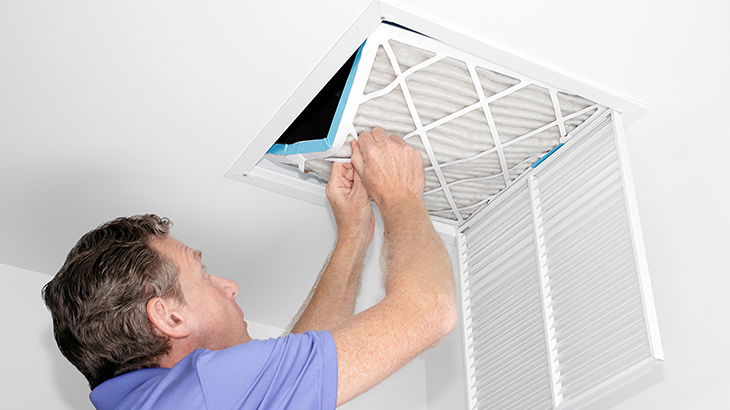 Finally, here we have some excellent suggestions for your springtime deep-clean. The following ideas are great for increasing your overall well-being and giving your home the love it deserves. We have taken care to include things that may not be your first thought when it comes to spring cleaning so that you have a bit more peace of mind knowing it's one less thing you could have missed.
15. Air Ducts
While it might be on the bottom of your list, cleaning your air ducts is an extremely important maintenance item for both your health and your wallet. An unclean air duct system can be less effective at moving air and can become full of bacteria and allergens that could cause harm to you or your family. Have a professional do a thorough cleaning of your air duct system about once a year.
16. Vacuums
Don't wait until it's totally, utterly full to empty your vacuum this spring. Taking the time to not only empty but clean out your vacuum systems can increase the life of the unit as well as its efficiency. How much you use it and for what (your shop or your home) would dictate how frequently you should be cleaning it, but doing it at least once after the winter is through can't be a bad idea.
17. Storage Spaces
Have you ever come home on a Friday, ready to go camping… when you realize you haven't packed that one essential piece of equipment? Perhaps your ax, your flyfishing rod or even that hammock you've been waiting so patiently to nap in. But you can't find it in that mess of a shed!
Now you're either delaying your trip to look for it, unhappily heading out without it, or both. Save yourself the headache and take a spring Saturday to clear out that corner you so hastily shoved everything into last fall.

18. House Exterior
Car wash? How about house wash? Give your house a quick bath with a pressure washer, or even just a garden hose, to get rid of any leftover winter muck and bring new life to a tired exterior.
19. Windows
It's finally time to let the light in, so don't let cloudy windows ruin your good weather! Whether you decide to go all out and hire a professional or just do it yourself with a ladder and a spotter, cleaning your windows in the spring is most definitely worth the effort for the satisfaction it will bring.
20. Doormats
As soon as it's warm enough, hose off that winter mud and salt to give your doormats a needed refresher. If you're really feeling the spring vibe, add a bit of detergent, get a hard-bristled broom and give them a little scrub. Hang to dry in the sun for a quick and cheap but professional looking clean, and a happy doorstep.
21. Pantry
Don't forget the pantry! Get rid of those items you've been avoiding all winter. Seriously, just throw them out already. If you don't take the time to do a pantry clean out and wipe down, you may have some unwanted "helpers" by summer.

All in all, there are a lot of ways to prepare your home for spring. Maybe a lot of the above doesn't apply for your home – or maybe there are a lot of things on the list that you hadn't thought of. Either way, we hope this article was informative and helps you to make the most out of your spring and summer season!


Related Posts: