Duct Cleaning Is an Essential Component to a Healthy & Effective Heating & Ventilation System, Starting at $199
Improve Your Indoor Air Quality with annual duct cleanings to minimize the potential for dust, allergens, and other particulates to be picked up from your ducts and circulated throughout your home. Our furnace/duct cleaning service cleans these areas, improving the indoor air quality and leaving your home with that unmistakable "fresh air" feeling.
Every Year More Than 15,000 Albertans Invite Us Into Their Homes to clean their furnaces and ducts. We'd love to add you to our growing lists of satisfied customers!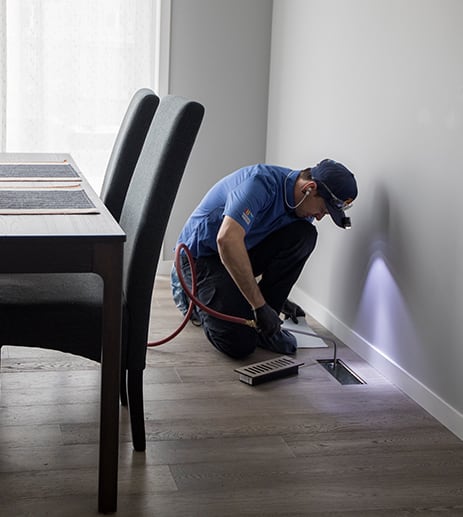 Our Work Speaks for Itself
Watch our video to learn more about how Action Furnace has been Alberta's comfort leader since 1975.

Jennifer D – Edmonton
"As always the technician was quick, thorough and professional with good communication. Good value being part of the membership program and receiving free duct cleaning and furnace tune up each year. No complaints we've always been happy with Action Furnace."

Leading The Industry In Furnace and Duct Cleaning Since 1975
LOWER ENERGY COSTS
Furnace and ducts that are not regularly cleaned can lead to decreased efficiency. We recommend yearly duct cleaning for maximum efficiency.
CLEANER AIR QUALITY
Removing dust, allergens, pet dander, skin dander, pollen, and lint from your ducts will improve the air quality in your home.
REDUCE ALLERGENS
Duct cleaning can help with allergies, asthma, and other respiratory conditions by removing dust that can contain harmful contaminants.
What To Expect From Your Action Furnace Duct Cleaning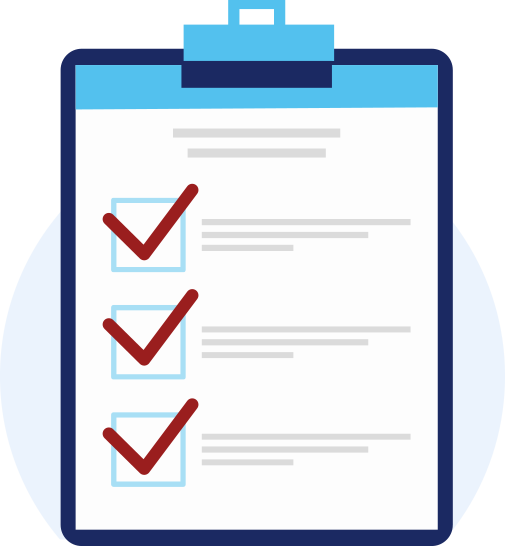 Our experienced technicians will clean all of your vents, using high-compressed air, and a powerful vacuum that attaches to the Furnace. This is the most popular and preferable method of cleaning due to its effectiveness.
Our duct cleaning service is priced at $199 for 1 furnace and includes 10 vents. Every subsequent vent costs $9.95.
We have zero hidden fees and no hourly charges.
We Will Clean Every Duct & Vent In Your Home
Our Technician Will Inspect Your Furnace
We Will Replace Your Old Filter With a New One
Our Technicians Will Wear Protective Booties
We Always Provide a Price Before We Begin Any Work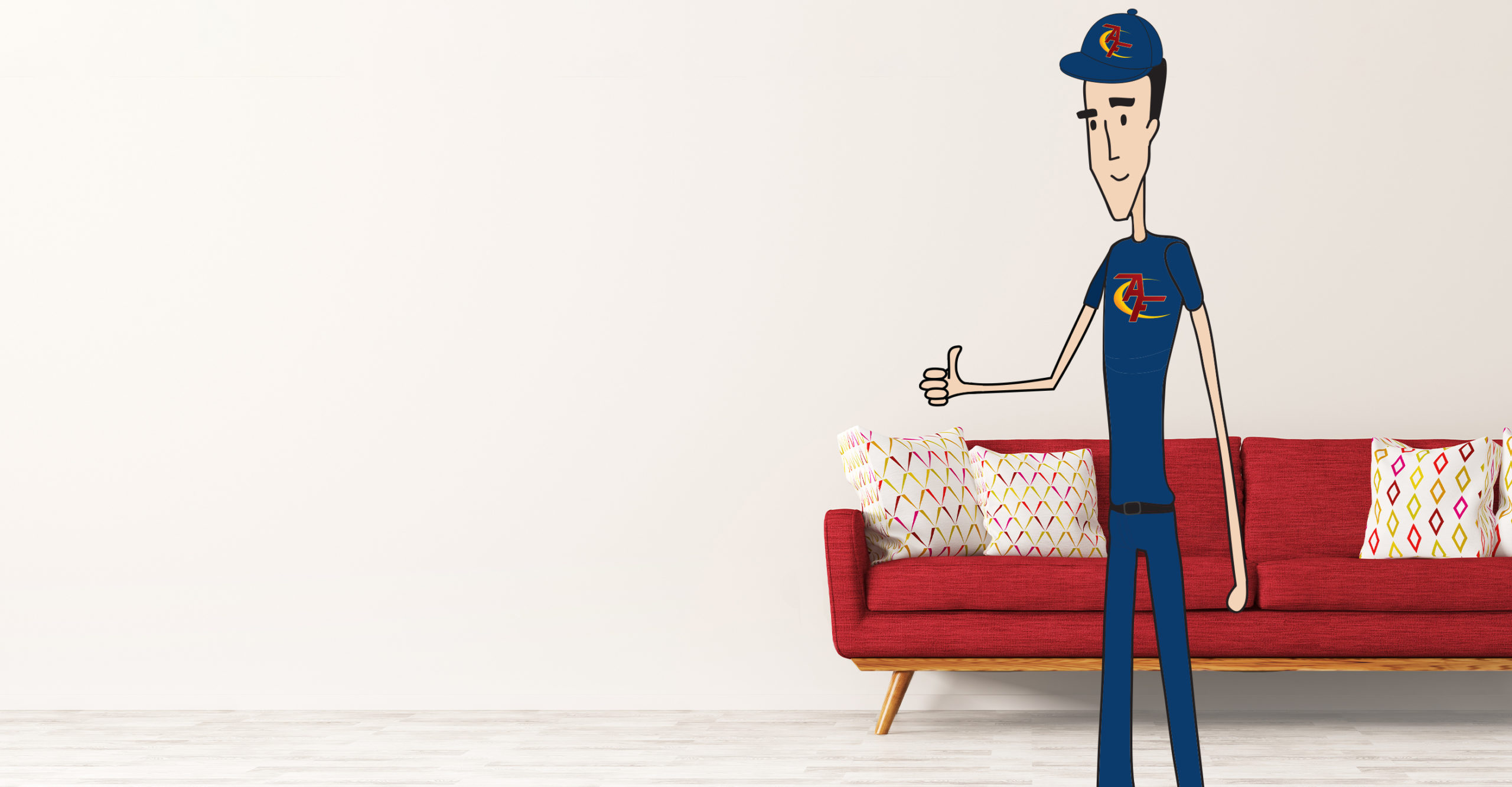 Being A Member Pays Off!
Furnace
TOTAL COMFORT
CLUB MEMBERSHIP
Annual WOW! Tune-Up
Annual Duct Cleaning, Unlimited Vents
Front of the Line Priority Service (Within 48 Hours)
Diagnostic Fees Are Waived For All Members
20% Off Future Repairs
Annual Supply of Standard Furnace Filters
$20.95/Month
Quick Troubleshooting for Your Furnace
How Often Should I Get My Ducts Cleaned?
We recommend having your duct cleaned at least once a year, as annual maintenance can improve the efficiency of your furnace and will improve air circulation in your home. Those who suffer from allergies and asthma will notice less stuffiness and congestion.
Will Cleaning My Ducts Improve My Indoor air?
Yes! Dust is brought into the furnace system via the intake air and can settle into the duct system and furnace itself. This means you may breathe in additional dirt, which could contribute to health issues in your home.
Having your duct cleaned periodically ensures that airways are unobstructed and clear. Regular cleaning minimizes the potential for dust, allergens, and other particulates to be circulated throughout your home.
What Duct Cleaning Method Is Used?
We use a high-compressed air method during our Duct Cleaning service as we feel it is the most efficient and effective method of cleaning. This method uses high-compressed air (at about 200-230 psi) to clean your hot and cold vents in your home.
Can We Skip the Furnace & Just Do the Ducts?
The furnace and ducts are all connected and work together for air circulation and air filtration. Therefore, you can't clean one without doing the other.
Do I Need to Get All My Vents Cleaned?
All the vents are connected, therefore, for the duct cleaning to be successful, all vents are required to be cleaned.
How Long Is The Hose?
Our duct cleaning hose is 90 feet from the van to the furnace.
REGULAR DUCT CLEANING = A HEALTHIER HOME
Find A Location Near You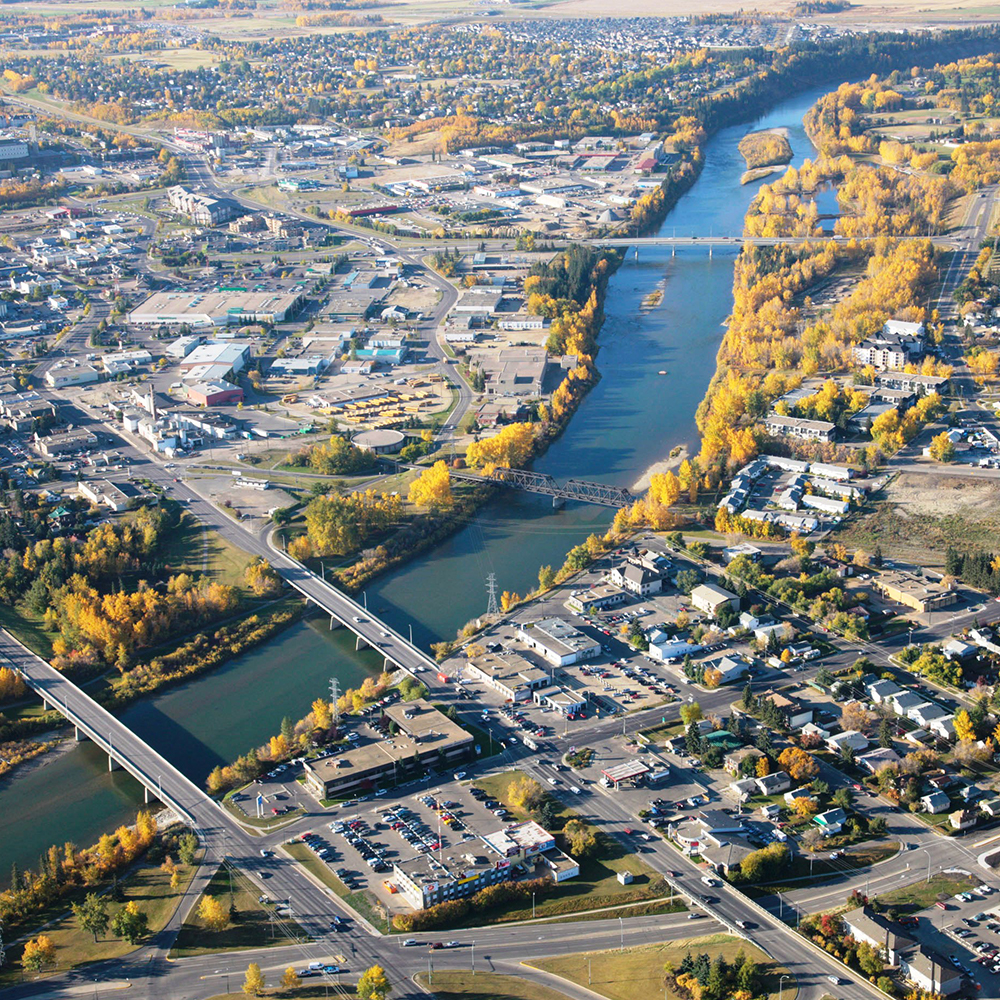 RED DEER LOCATION
7459 Edgar Industrial Bend Bay 2
Red Deer T4P 3Z5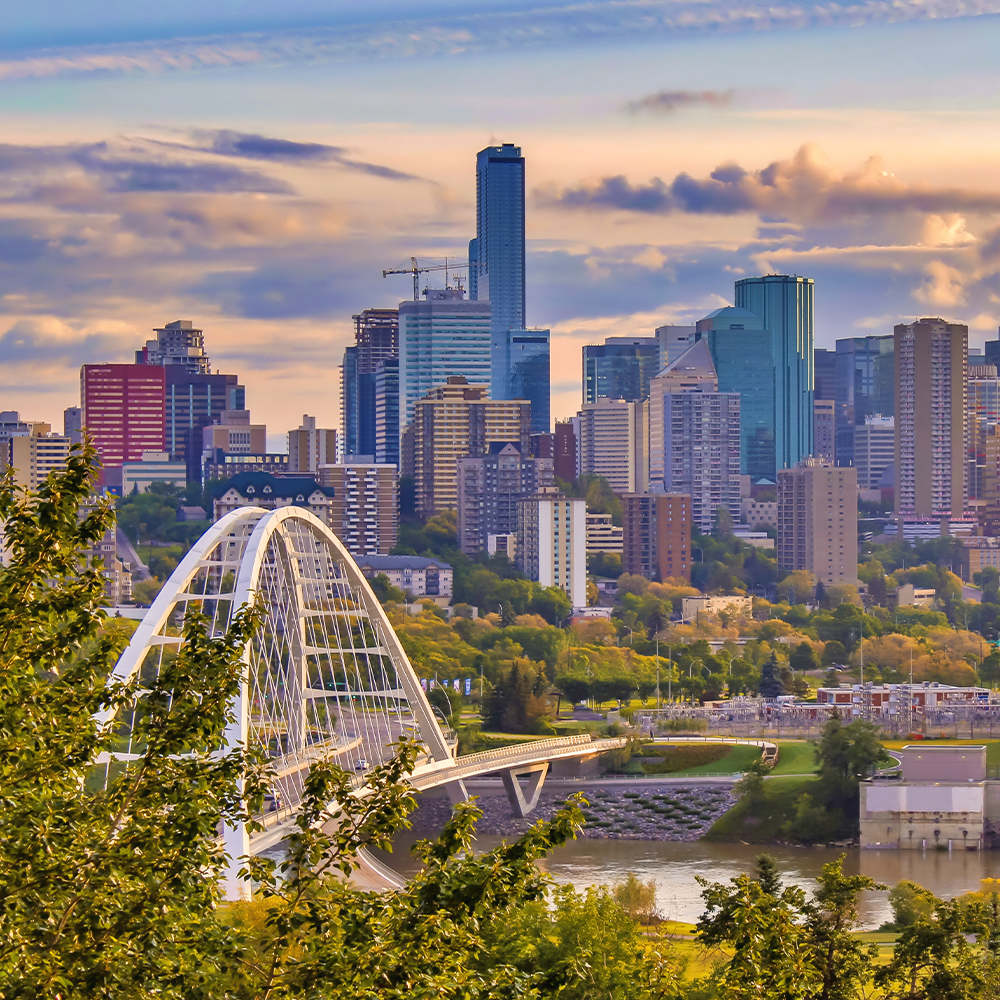 EDMONTON LOCATION
8441 Coronet Road
Edmonton T6E 4N7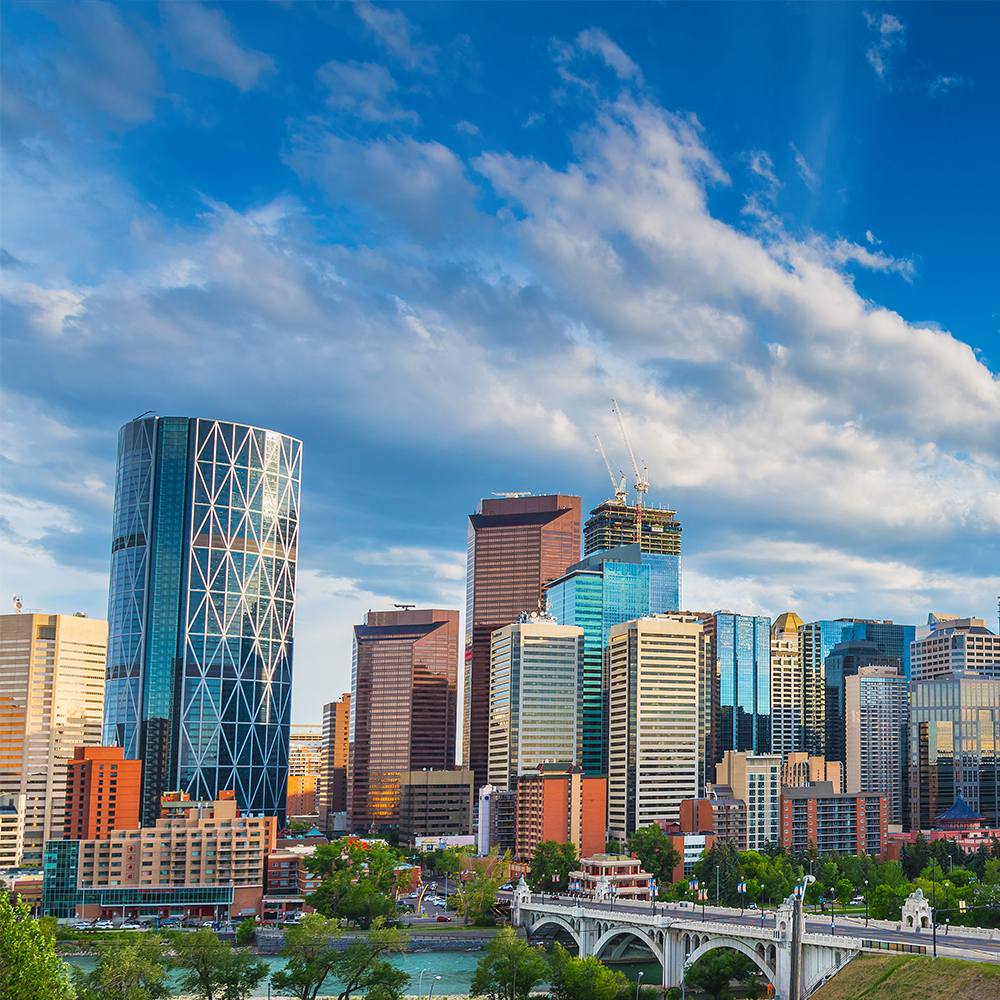 CALGARY LOCATION
4086 Ogden Road SE
Calgary T2G 4P7