Duct Cleaning Is an Essential Component to a Healthy & Effective Heating & Ventilation System, Starting at $199
Improve Your Indoor Air Quality with annual duct cleanings to minimize the potential for dust, allergens, and other particulates to be picked up from your ducts and circulated throughout your home. Our furnace/duct cleaning service cleans these areas, improving the indoor air quality and leaving your home with that unmistakable "fresh air" feeling.
Every Year More Than 15,000 Albertans Invite Us Into Their Homes to clean their furnaces and ducts. We'd love to add you to our growing lists of satisfied customers!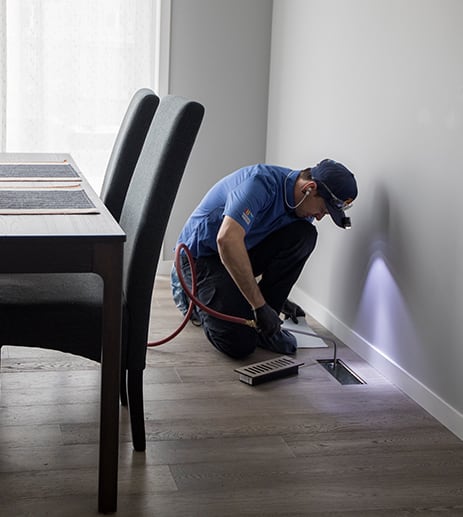 Our Work Speaks for Itself
Watch our video to learn more about how Action Furnace has been Alberta's comfort leader since 1975.

Jennifer D – Edmonton
"As always the technician was quick, thorough and professional with good communication. Good value being part of the membership program and receiving free duct cleaning and furnace tune up each year. No complaints we've always been happy with Action Furnace."

Leading The Industry In Furnace and Duct Cleaning Since 1975
LOWER ENERGY COSTS
Furnace and ducts that are not regularly cleaned can lead to decreased efficiency. We recommend yearly duct cleaning for maximum efficiency.
CLEANER AIR QUALITY
Removing dust, allergens, pet dander, skin dander, pollen, and lint from your ducts will improve the air quality in your home.
REDUCE ALLERGENS
Duct cleaning can help with allergies, asthma, and other respiratory conditions by removing dust that can contain harmful contaminants.
What To Expect From Your Action Furnace Duct Cleaning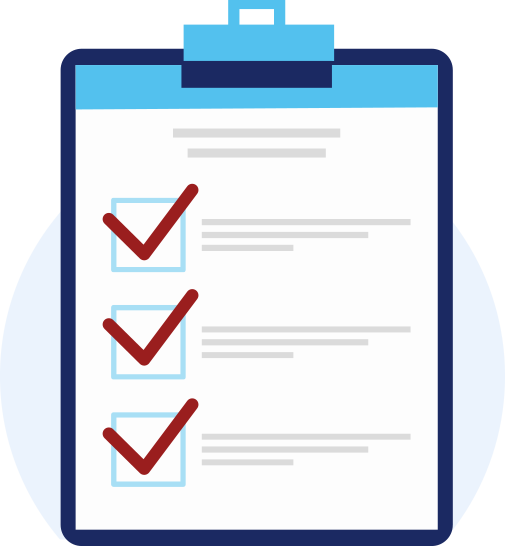 Our experienced technicians will clean all of your vents, using high-compressed air, and a powerful vacuum that attaches to the Furnace. This is the most popular and preferable method of cleaning due to its effectiveness.
Our duct cleaning service is priced at $199 for 1 furnace and includes 10 vents. Every subsequent vent costs $11.95.
We have zero hidden fees and no hourly charges.
We Will Clean Every Duct & Vent In Your Home
Our Technician Will Inspect Your Furnace
We Will Replace Your Old Filter With a New One
Our Technicians Will Wear Protective Booties
We Always Provide a Price Before We Begin Any Work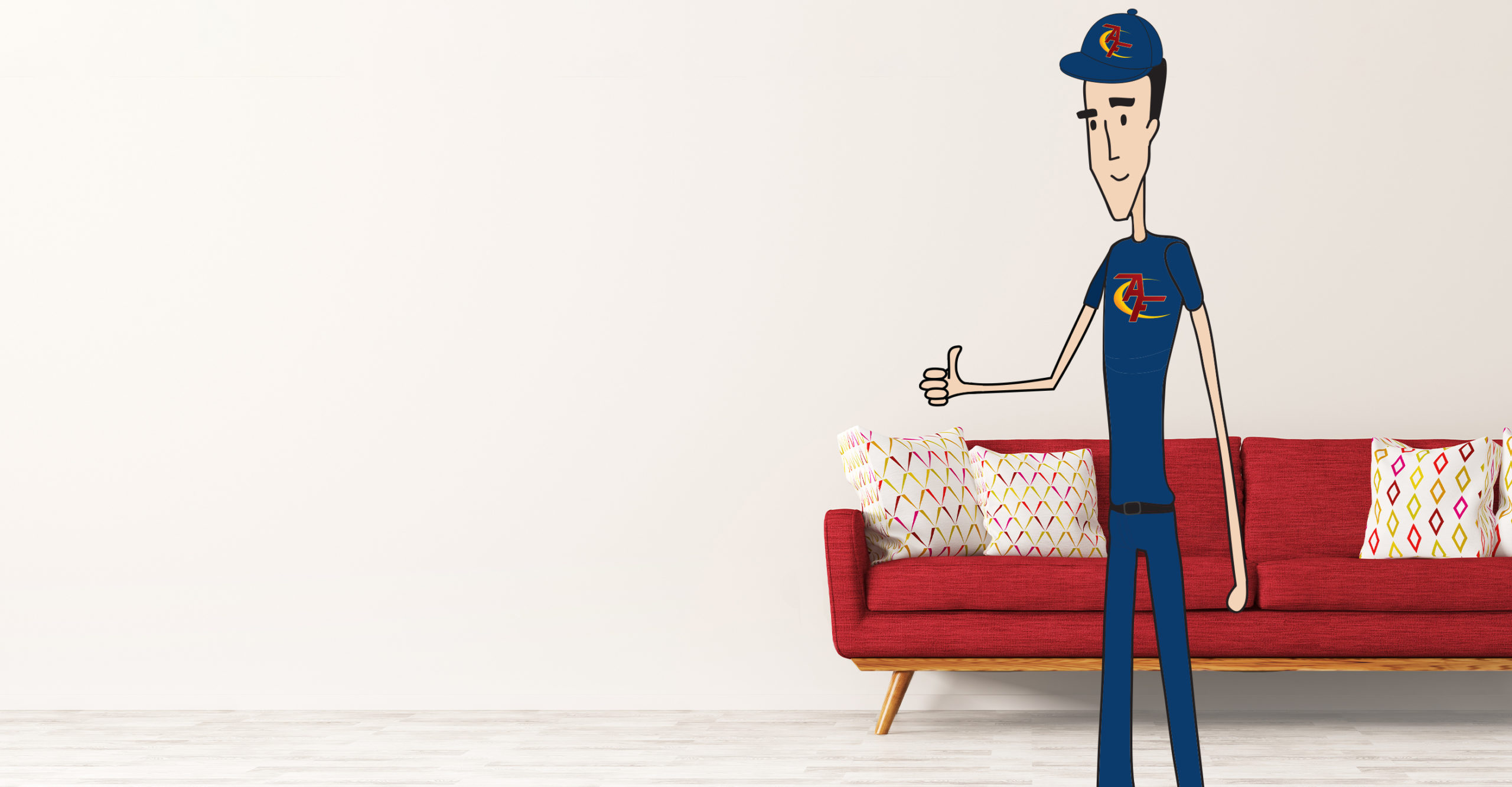 Being A Member Pays Off!
Furnace
TOTAL COMFORT
CLUB MEMBERSHIP
Annual WOW! Tune-Up
Annual Duct Cleaning, Unlimited Vents
Front of the Line Priority Service (Within 48 Hours)
Diagnostic Fees Are 50% off For All Members
10% Off Future Repairs
Annual Supply of Standard Furnace Filters
$24.95/Month
Quick Troubleshooting for Your Furnace
How Often Should I Get My Ducts Cleaned?
We recommend having your duct cleaned at least once a year, as annual maintenance can improve the efficiency of your furnace and will improve air circulation in your home. Those who suffer from allergies and asthma will notice less stuffiness and congestion.
Will Cleaning My Ducts Improve My Indoor air?
Yes! Dust is brought into the furnace system via the intake air and can settle into the duct system and furnace itself. This means you may breathe in additional dirt, which could contribute to health issues in your home.
Having your duct cleaned periodically ensures that airways are unobstructed and clear. Regular cleaning minimizes the potential for dust, allergens, and other particulates to be circulated throughout your home.
What Duct Cleaning Method Is Used?
We use a high-compressed air method during our Duct Cleaning service as we feel it is the most efficient and effective method of cleaning. This method uses high-compressed air (at about 200-230 psi) to clean your hot and cold vents in your home.
Can We Skip the Furnace & Just Do the Ducts?
The furnace and ducts are all connected and work together for air circulation and air filtration. Therefore, you can't clean one without doing the other.
Do I Need to Get All My Vents Cleaned?
All the vents are connected, therefore, for the duct cleaning to be successful, all vents are required to be cleaned.
How Long Is The Hose?
Our duct cleaning hose is 90 feet from the van to the furnace.
REGULAR DUCT CLEANING = A HEALTHIER HOME
Find A Location Near You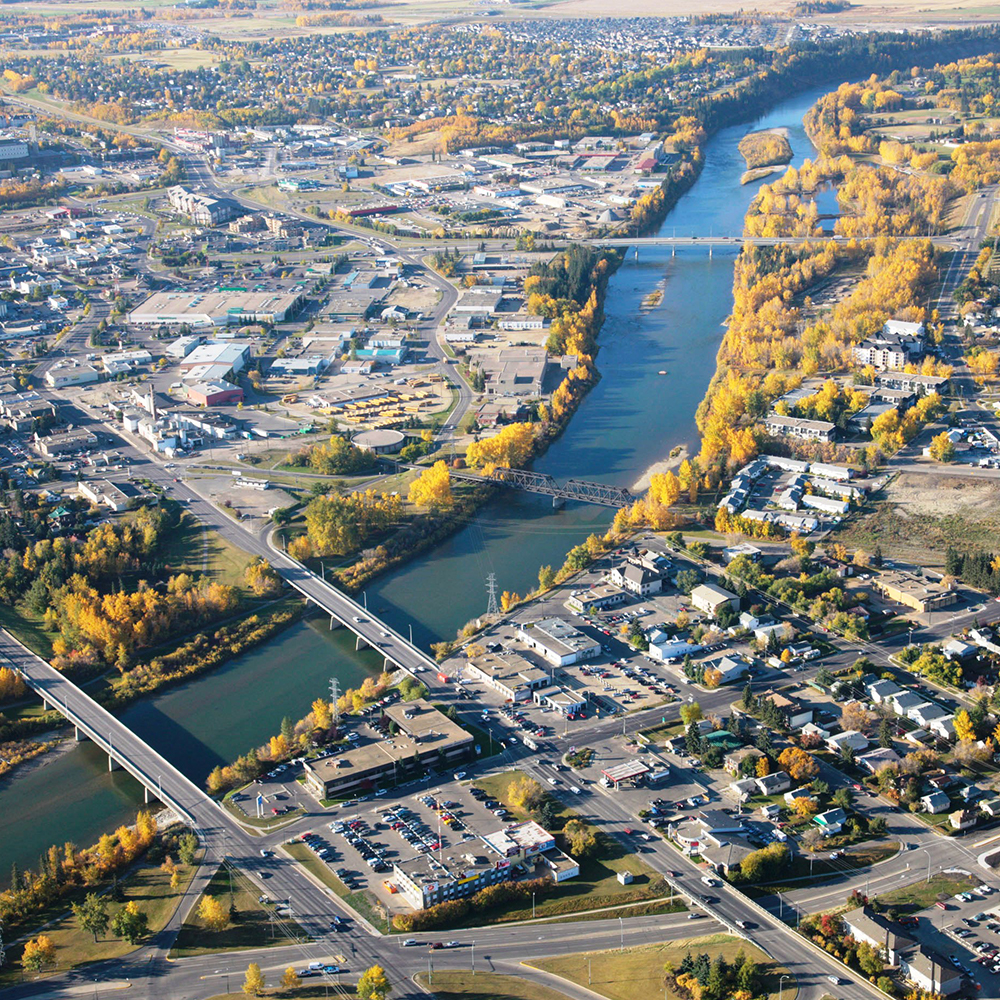 RED DEER LOCATION
7459 Edgar Industrial Bend Bay 2
Red Deer T4P 3Z5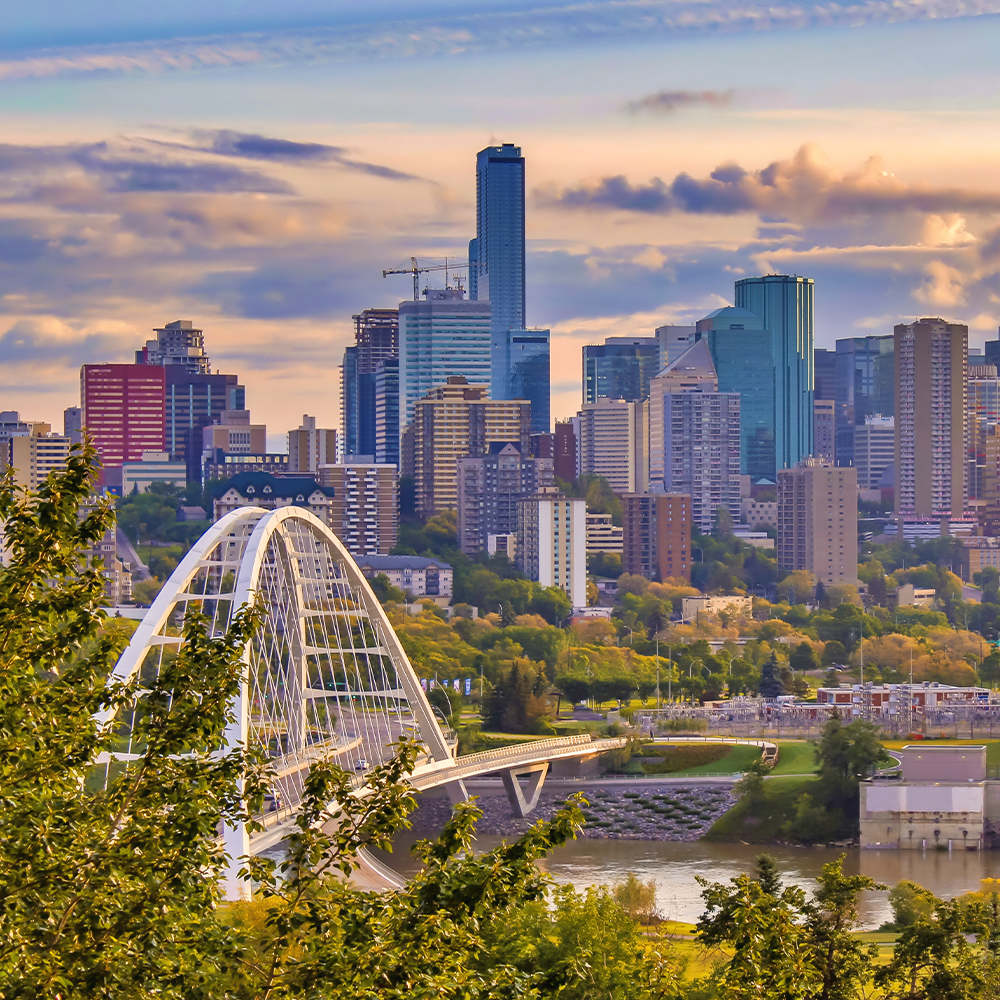 EDMONTON LOCATION
8441 Coronet Road
Edmonton T6E 4N7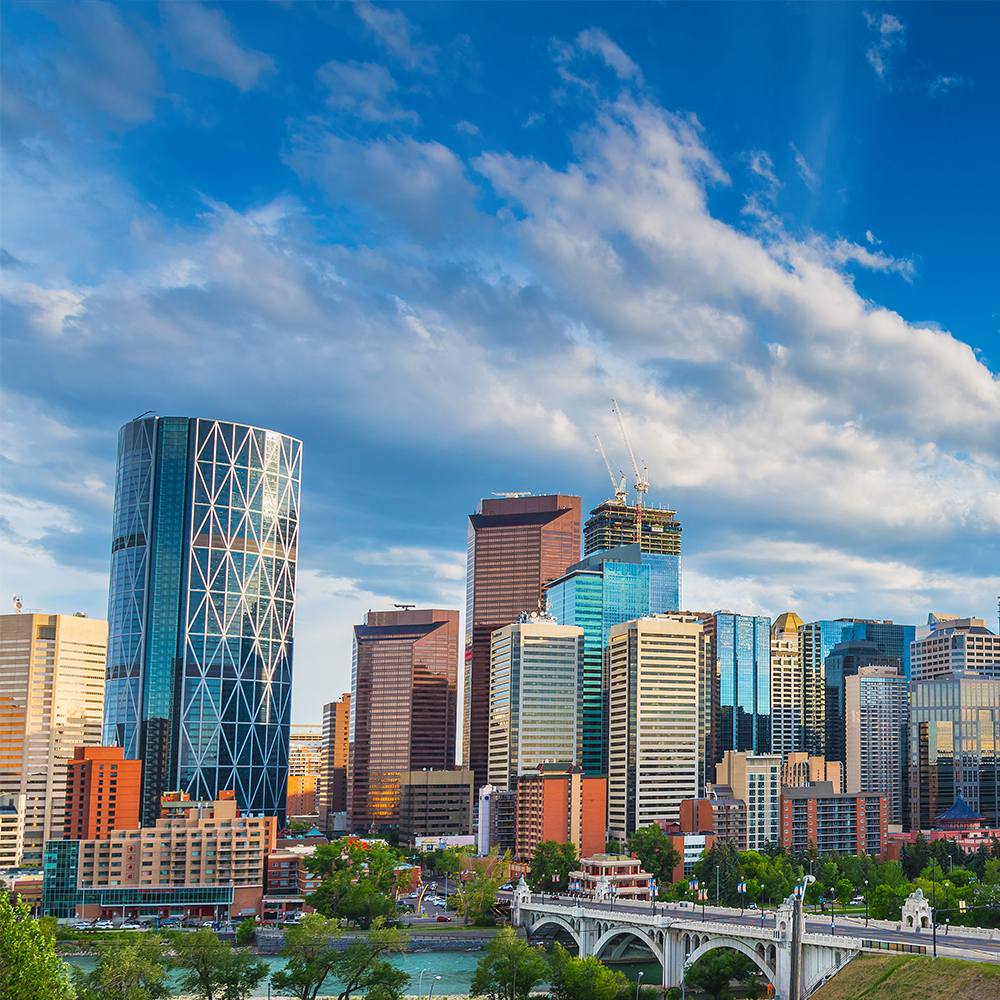 CALGARY LOCATION
925 26 St NE
Calgary T2A 6K8
Duct Cleaning FAQs
You can always contact our team with questions about duct cleaning. Here are some questions our customers often ask!
What Is Duct Cleaning?
Duct cleaning is the process of removing dirt, debris, and other contaminants from the air ducts in your home or building.
Why Is Duct Cleaning Important?
Duct cleaning can improve indoor air quality, reduce allergies and asthma symptoms, and increase the efficiency of your HVAC system.
What Should I Expect During the Duct Cleaning Process?
During the duct cleaning process, you should expect our technician to access your ductwork, which may require cutting holes in walls or flooring. The technician will then use specialized tools to remove debris and contaminants, and seal the ducts.
Don't worry, though—our Property Protection Guarantee ensures that your home will be completely protected during our work. In the unlikely event of damage, we'll cover any necessary repairs or replacements.
How Much Does Duct Cleaning Cost?
The cost of duct cleaning can vary depending on the size of your home, the type of HVAC system you have, and the condition of your ducts. On average, duct cleaning can cost between $300 and $1,000—but contact Action Furnace to get an accurate estimate for your specific home.
Can I do duct cleaning myself?
We don't recommend attempting to clean your own ducts as it requires specialized tools and knowledge. It is safer and more effective to hire Action Furnace for professional and effective duct cleaning.
Can duct cleaning remove mold?
Duct cleaning is a great way to remove mold that is present in the ducts, but it won't prevent mold from growing in the future. For best results, arrange to have the ductwork in your HVAC system cleaned regularly—once every year for best results.
Can duct cleaning improve the efficiency of my HVAC system?
Yes! Duct cleaning can improve the efficiency of your HVAC system by removing debris and contaminants that can reduce airflow and make your system work harder than normal.
What should I do after my ducts have been cleaned?
After your ducts have been cleaned, it is important to have your HVAC equipment inspected and serviced. When you schedule a furnace or air conditioner tune-up by Action Furnace at the same time as your duct cleaning, we'll also replace your air filters and clean key components of the system to prevent debris and contaminants from entering your ducts when you use it.
How Often Do I Need Duct Cleaning? 
One of the most common questions we answer is how often air ducts need to be cleaned. While it's not the same for every home, you should have your air ducts cleaned every year. This regular cleaning will ensure your home has optimal air quality for you and your family.
In some cases, more frequent cleaning is needed. Depending on your home's environment, more dust, dirt, and moisture may be accumulating in your ducts. A common cause of this is if you're renovating your home or making serious changes.
How Does Duct Cleaning Improve Air Quality?
Your home's air quality is likely something you don't think of until it becomes a problem. Your home's ducts play a huge role in this. As your home's air ducts transport the air that travels through your home, it's important to have them clear of any blockages or obstructions.
Even if there are no clear blockages in your ducts, smaller dust or dirt particles can make a difference. If these particles are in your ducts, your air quality is being lowered as it passes through the ducts. This poor air is then supplied to your home.
Does Where I Live Impact My Air Ducts?
Yes. Your home's environment is a point you need to be aware of. This can be environmental factors such as the city you live in. For example, Calgary is a dry and dusty city, causing homes to accumulate more dust in their air ducts each year.
In addition to the city or town you live in, take into consideration your home's community and what's going on around you. In new, developing neighbourhoods, there will likely be more dust in the area due to construction. This extra dust could mean more frequent cleanings are needed.
One final environmental factor to be aware of is moisture. Although it may not seem like moisture could build up in your ducts, it can if there are other problems with your home's systems. If this moisture is left uncleaned, mould can start to develop.
Can Clean Air Ducts Prevent Health Problems? 
Did you know up to 50% of all respiratory illnesses are linked to poor air quality? This poor air quality can be caused by a variety of factors, such as dust, dirt, and mould. If these substances continue to accumulate in your air ducts, they can have serious effects on the health of you and your family.
While this is something that will not happen overnight, it will slowly grow worse as you live in your home. To protect your family's health and prevent any issues from arising, regular duct cleaning is needed.
How Do I Know if My Ducts Need Cleaning?
Although we don't recommend waiting to clean your ducts until warning signs arise, some signs cannot be ignored once you notice them.
As your home's ducts are directly related to your air quality, having trouble breathing in your home shouldn't be ignored. If you're having a hard time breathing at home (even slightly harder than normal), a professional should be called to examine and clean your ducts.
Another warning sign for your home's ducts is the smell they give off. Bad smells from your ducts aren't something you should just put up with. If your ducts are beginning to smell, it could be a sign of dust, dirt, or mould build-up.
Finally, you need to be aware of rodent infestations. Aside from the negative experience of actually having rodents in your home, your air ducts need to be taken into consideration. If you're dealing with an infestation or have cleared one in the past, your air ducts need to be cleaned. The droppings from rodents can cause blockages in your HVAC system and create awful smells in your home's air.