A Proper Tune-Up Will Ensure Your Furnace Operates Efficiently & Helps Avoid Costly Repairs.
Save Up To 12% On Your Energy Bill with a furnace tune-up. Your furnace will not only be more reliable, but the efficiency could save you significant money on your energy bill.
We Promise To Optimize Your Furnace. We don't cut any corners; we have extensive checklists and tests to make sure that you are set up beautifully for the season ahead.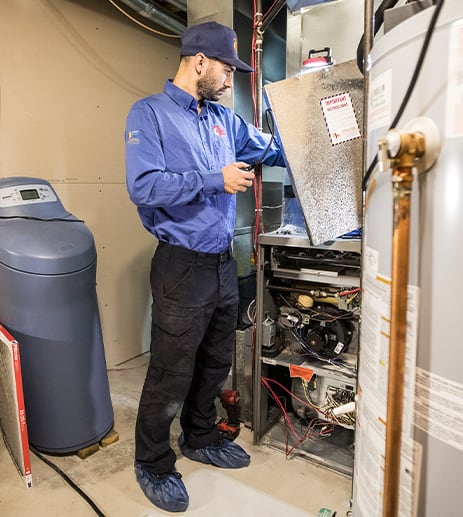 WITH OVER 40 YEARS IN THE HOME COMFORT INDUSTRY YOU CAN TRUST THE ACTION FURNACE TEAM.
The Industry's Most Thorough Tune-Up
YOUR FURNACE WILL LIVE LONGER
A clean and well-maintained furnace will simply last longer and will require fewer repairs over its useful life.
WE HELP SAVE YOU MONEY
Annual furnace tune-ups can help you save money by reducing your energy bill by up to 12%.
OUR 50-POINT SERVICE INCLUDES:
Check Gas Pressures on 1st & 2nd Stage
Igniter Performance
Temperature Heat Rise
Blower Motor Efficiency
Complete Safety Check!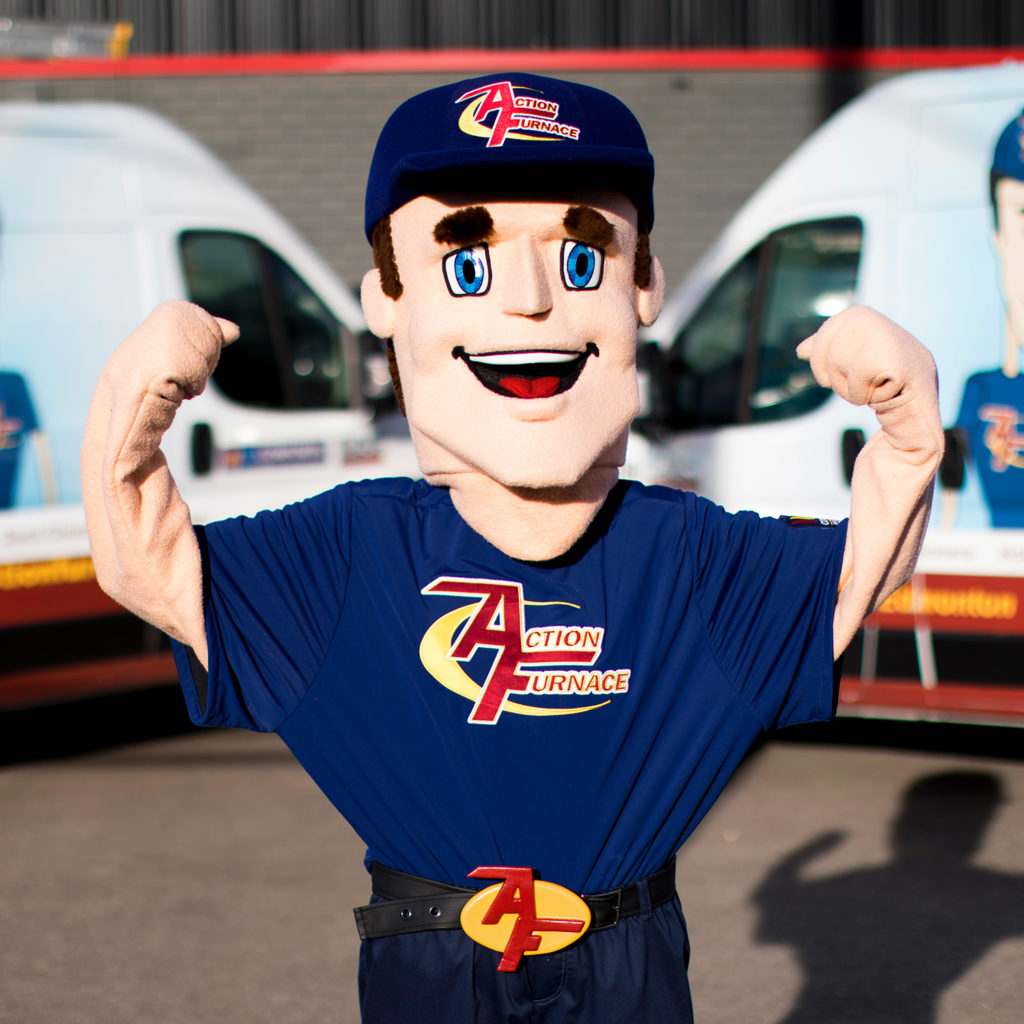 Your Furnace Isn't the Only Thing We Need to Check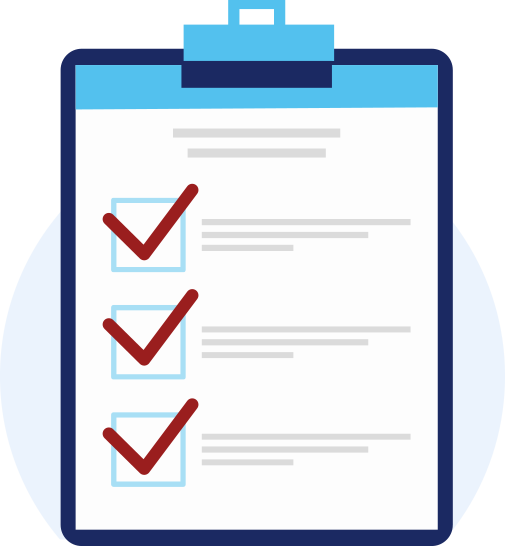 Our furnace technicians are highly trained and qualified to ensure you get the best performance from your home heating system.
We will complete a full check of your furnace during your tune-up:
Ventilation System
Mechanical Room
Thermostat Operation
Hot Water Heater (including operation & spillage)
Wiring Systems
Heat Exchanger
Gas Lines & Gas Valves (for any leaks)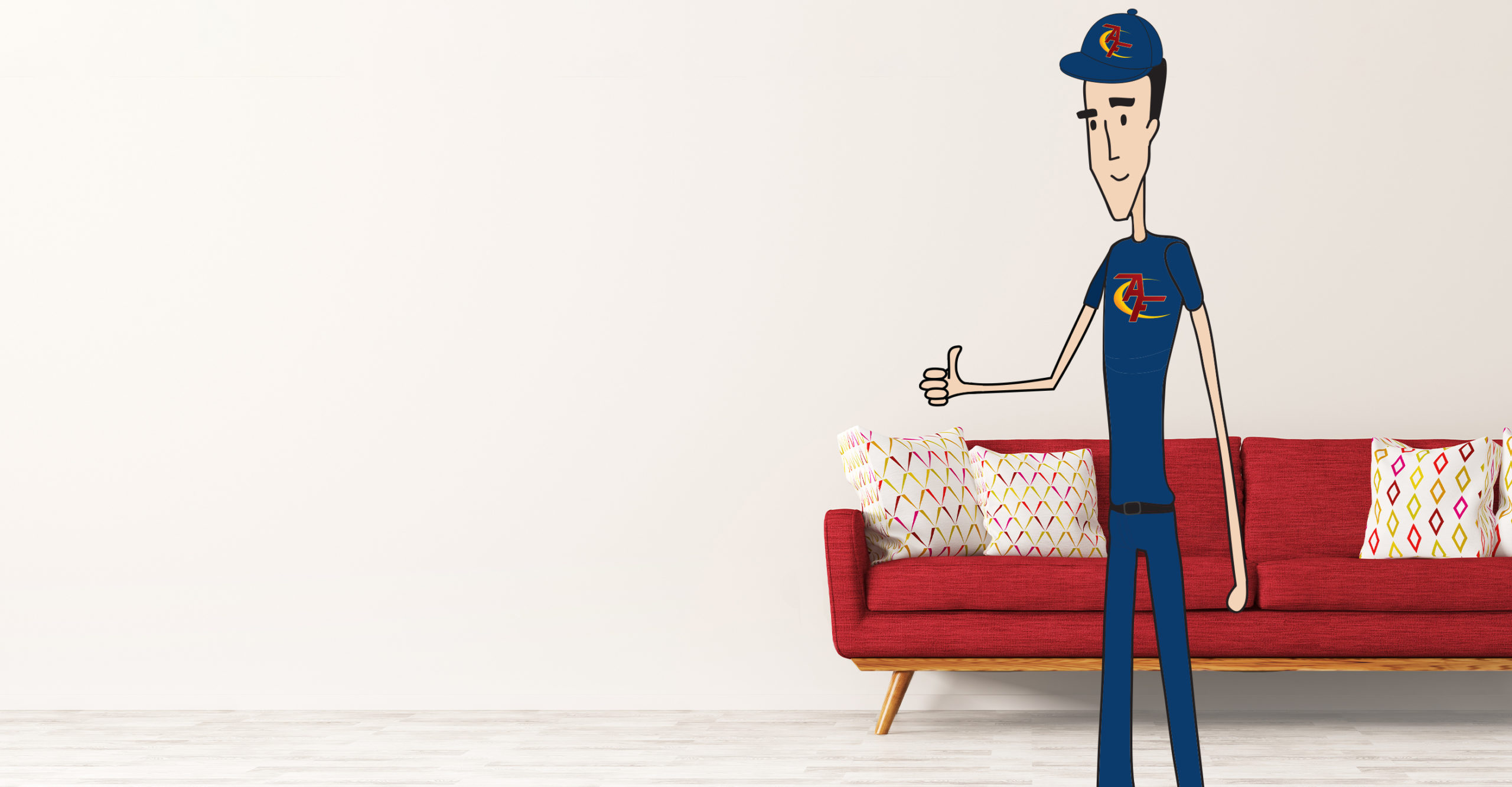 Being A Member Pays Off!
Furnace
COMFORT
CLUB MEMBERSHIP
Annual WOW! Tune-Up
Front of the Line Priority Service (Within 48 Hours)
Diagnostic Fees Are 50% off For All Members
10% Off Future Repairs
Annual Supply of Standard Furnace Filters
$11.95/Month
We had our annual furnace tune-up/inspection this week. Dan showed up right on time, and was very courteous. Before he started work, he told me his goal was to provide nothing less than 5-star service (how refreshing), and he delivered. My furnaces are relatively new, but he spent some extra time for me making sure my humidifiers were functioning properly. Also pointed out how I could save energy by installing a water saver, which we did.
RED DEER
7459 Edgar Industrial Bend Bay 2
Red Deer T4P 3Z5
Furnace Tune-Ups FAQs
You can always contact our team with questions about furnace maintenance, tune-ups, or repairs. Here are some questions our customers often ask!
Do I Need to Replace My Furnace Filters?
Yes, furnace air filters must be replaced periodically to maintain peak performance. Ideally, this should be done every 3 months. Dirty air filters slow down airflow and reduce the efficiency of
your equipment.
Checking for a dirty air filter is a good place to start if your furnace is not performing properly. Our heating experts supply you with a full year's worth of air filters and an Annual WOW! Tune-Up
when you become a Comfort Club Member.
What Does a Furnace Tune-Up Do?
Just like you take your car for an oil change, your home heating system needs some TLC too! If you live in Alberta, your furnace works hard for several months a year. Taking care of this equipment will extend the life of your unit and increase efficiency.
Tune-ups and heating maintenance are also great ways to prevent major repairs or damage from occurring. Our specialists get a chance to evaluate your furnace and make recommendations for
preventative measures that will save money down the road.
Why Can't I Get the Right Temperature in My Home?
If your furnace is producing warm air but you can't seem to get the desired temperature, it could mean your thermostat is faulty. Try adjusting the temperature up and see if your system reacts.
The temperature sensor could be malfunctioning, in which case you'll want to call an HVAC service tech.
Upgrading to a smart thermostat is one way to improve the efficiency of your heating system. Our service specialists test and calibrate your thermostats during an annual furnace tune-up.
When Is the Best Time for a Furnace Tune-Up?
You want your home to be prepared for the colder months, so schedule a furnace tune-up before the winter starts. When a technician inspects your heating system, they ensure everything is
working properly and ready for the Alberta winter.
A service professional can suggest repairs or upgrades to avoid heating emergencies when the weather is coldest. So think about scheduling your Heating Tune-Up in early autumn.
Why Is a Furnace Tune-up Important?
A furnace tune-up is important because it can help to prolong the life of the furnace, improve its efficiency, and ensure that it is operating safely. It can also help to identify and fix potential problems before they become major issues.
How Often Should I Have My Furnace Tuned-Up?
We recommend calling Action Furnace to have your furnace tuned-up at least once a year, usually before the start of the heating season. Our pros will conduct a thorough inspection of your heating equipment to identify any issues and propose effective solutions.
What Is Included in a Furnace Tune-up?
Our furnace tune-ups include:
A thorough cleaning of the furnace and all its components
An inspection of the burners, blower, and electrical connections
A check of the thermostat and safety controls
A test of the furnace's overall performance
Can I Do a Furnace Tune-up Myself?
While some simple maintenance tasks can be done by homeowners, we strongly recommend calling our professional HVAC technicians to tune-up your furnace. The Action Furnace team has the knowledge and tools to safely and effectively perform the necessary tasks without affecting your heating equipment's warranty.
How Much Does a Furnace Tune-up Cost?
The cost of a furnace tune-up will vary depending on the location and the service provider. An average furnace tune-up can cost around $199, but call Action Furnace and we'll be happy to provide you with an accurate estimate for our services.
Will a Furnace Tune-up Lower My Energy Bills?
Most likely! Our furnace tune-ups are a great way to help improve the efficiency of your furnace, resulting in lower energy bills. Annual tune-ups by Action Furnace can reduce your energy bills by up to 12%.
Can a Furnace Tune-up Improve Indoor Air Quality?
Yes! When we perform your furnace tune-up, we replace dirty air filters and clean numerous components, including the blower fan. This decreases the amount of particulate matter that circulates through your ductwork when you run your furnace, improving the indoor air quality.
Why Is Fall the Best Time to Book a Furnace Tune-up?
Schedule a furnace tune-up before the winter starts so you can be prepared for cold weather. When our technicians inspect your heating system, they ensure everything is working properly and ready for winter in Alberta.
We'll also suggest repairs or upgrades to avoid heating emergencies when the weather is coldest—so think about scheduling your tune-up in early autumn.