Taking Care of Your Furnace Means Taking Care of Your Filters
Regularly Change Your Furnace Filters to maintain both your furnace and indoor air quality. Most furnace filters last about 3 months, but it's recommended that you inspect your furnace filter monthly and replace it when required.
Furnace Filters Remove Various Particles From The Air before they enter your heating system through the return ducts. Removing these particles helps protect sensitive components in your furnace (such as the blower fan) and improves your indoor air quality.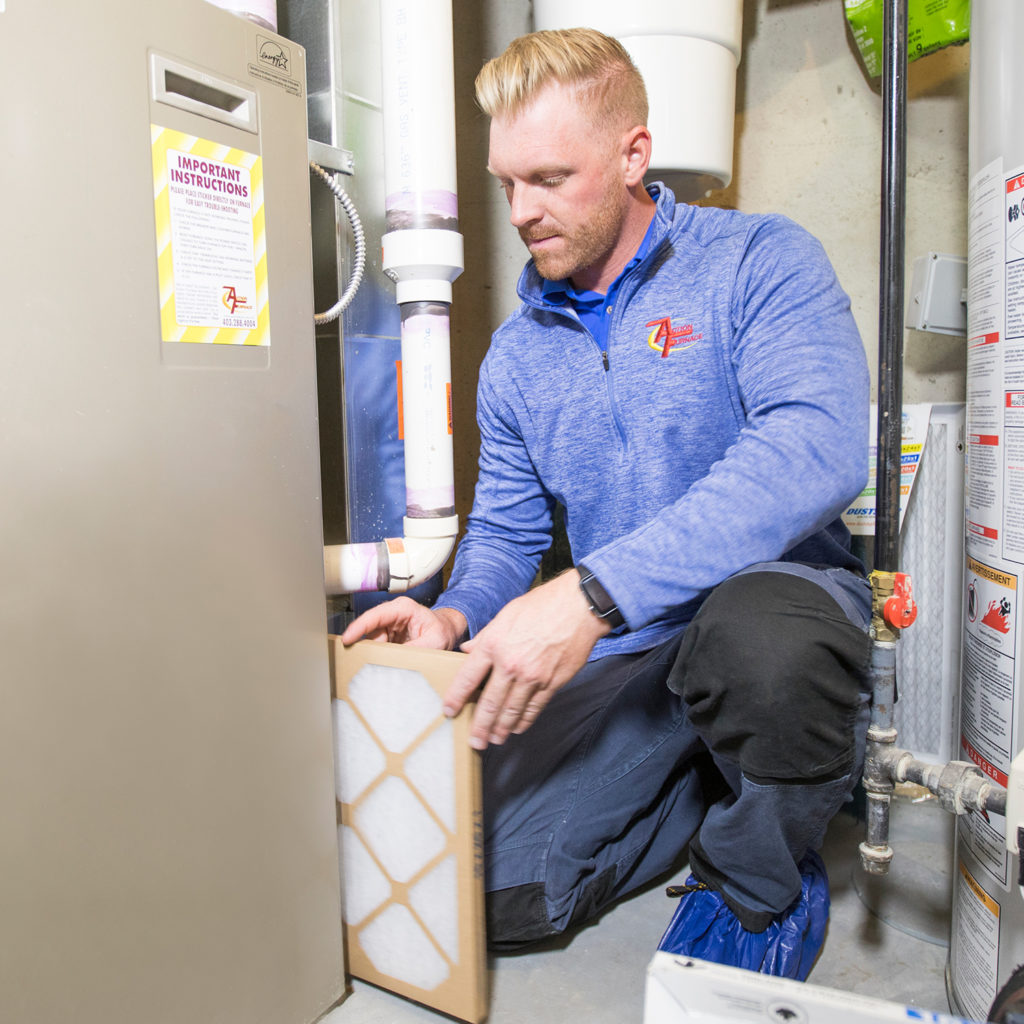 Did you know that Action Furnace Club Members receive a FREE annual supply of standard filters? It's one of the many benefits of being a Club Member with us!
What Type of Furnace Filter is Right for Your Home?
When it comes to choosing a Furnace Filter, your individual lifestyle and personal preferences are what really determine which filter is best for your home. When choosing a filter you should consider: how big your home is, whether you have pets if you need help managing allergies or are sensitive to air pollutants, and your environmental impact.
DISPOSABLE FIBERGLASS
Disposable fibreglass furnace filters are generally the cheapest and lowest quality furnace filters available. These are best used for filtering larger particles, such as during home renovations.
DISPOSABLE PLEATED
Disposable pleated filters are the most common type of furnace filter used in homes. Pleated filters are denser than fibreglass filters, and their wavy design creates more surface area to capture dust.
PERMANENT REUSABLE
Permanent washable furnace filters have a lot of perks if you want to commit to the cost and maintenance. They last an average of 5 years with proper care, and should be checked and cleaned regularly

Furnace Filter MERV Ratings
MERV 1-4 | Least Efficient These filters are the most basic. While they can remove lint and debris from the air, they are not fine enough to catch small particles.
MERV 5-8 | Moderately Efficient Pleated filters are made from folded cotton and paper materials. These filters can remove finer particles from the air as well as household lint and dust.
MERV 9-12 | Most Efficient These highly effective filters can remove microscopic particles from the air, including smog, pollen, smoke, mold, spores, and dust.
A MERV (minimum efficiency reporting value) rating is a valuable piece of information when purchasing furnace filters, as it defines what kind of air particles a filter will pick up. For example, hospitals will use filters with higher MERV ratings for better air purity.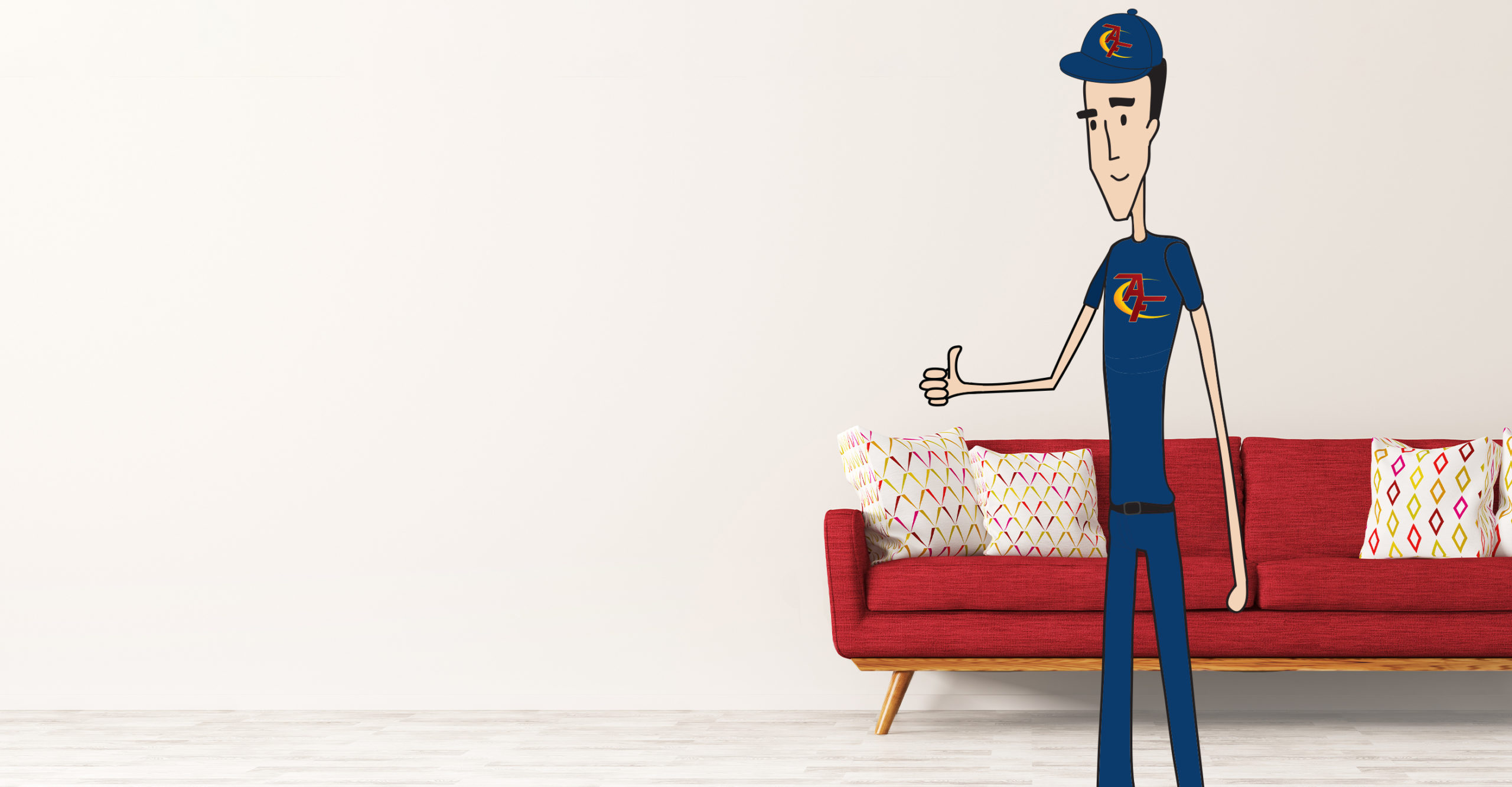 Being A Member Pays Off!
Furnace
TOTAL COMFORT
CLUB MEMBERSHIP
Annual WOW! Tune-Up
Annual Duct Cleaning, Unlimited Vents
Front of the Line Priority Service (Within 48 Hours)
Diagnostic Fees Are Waived For All Members
20% Off Future Repairs
Annual Supply of Standard Furnace Filters
$20.95/Month
RED DEER
7459 Edgar Industrial Bend Bay 2
Red Deer T4P 3Z5


WITH OVER 40 YEARS IN THE HOME COMFORT INDUSTRY YOU CAN TRUST THE ACTION FURNACE TEAM.