Keep Your AC Efficient and Reliable With A Tune-Up
Save Up To 12% Off Your Energy Bill with an air conditioner tune-up. Your air conditioner will not only be more reliable, but the efficiency could save you significant money on your monthly energy bill.
We promise To Optimize Your Existing Air Conditioner and help you get the most out of it. We don't cut any corners; we have extensive checklists and tests to make sure that you are set up beautifully for the season ahead.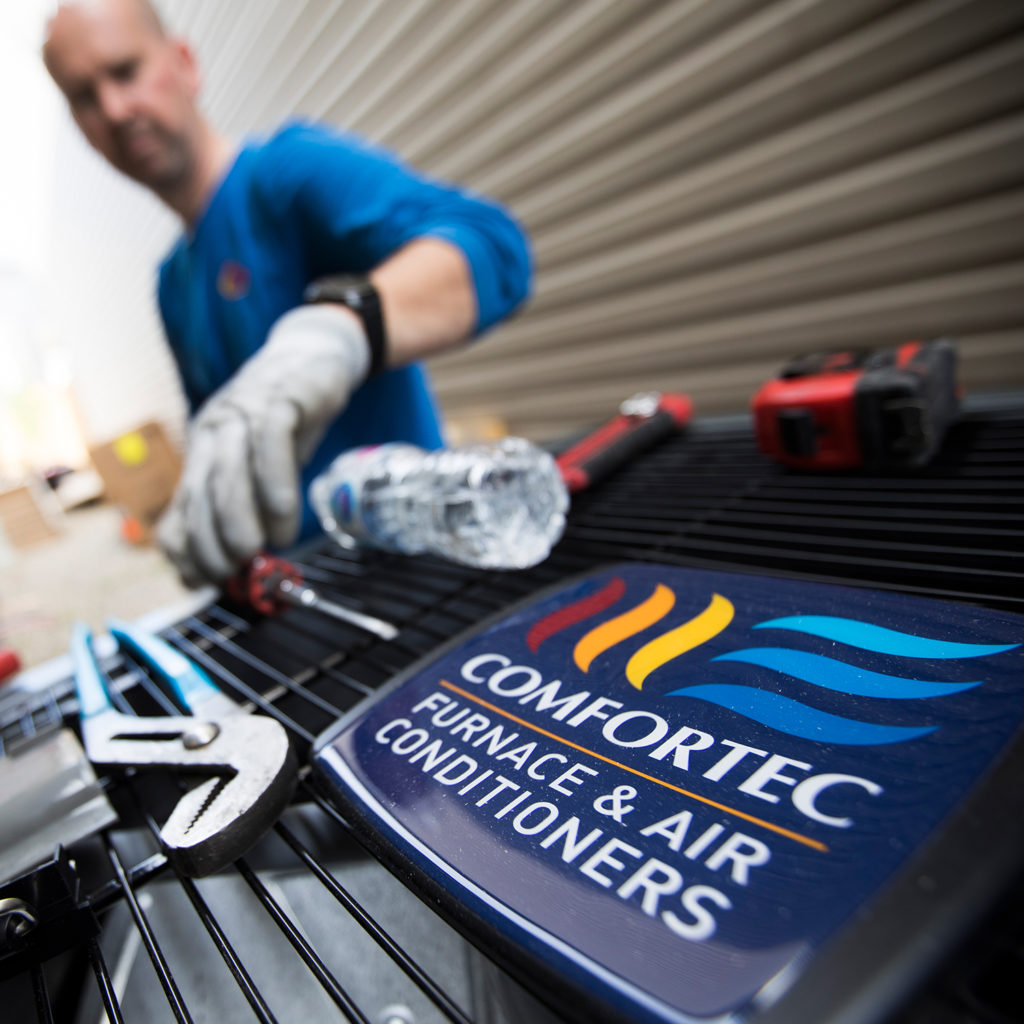 WATCH OUR VIDEO TO LEARN MORE ABOUT HOW ACTION FURNACE HAS BEEN ALBERTA'S COMFORT LEADER SINCE 1975.
Choose Action Furnace for Your Air Conditioner Tune-Up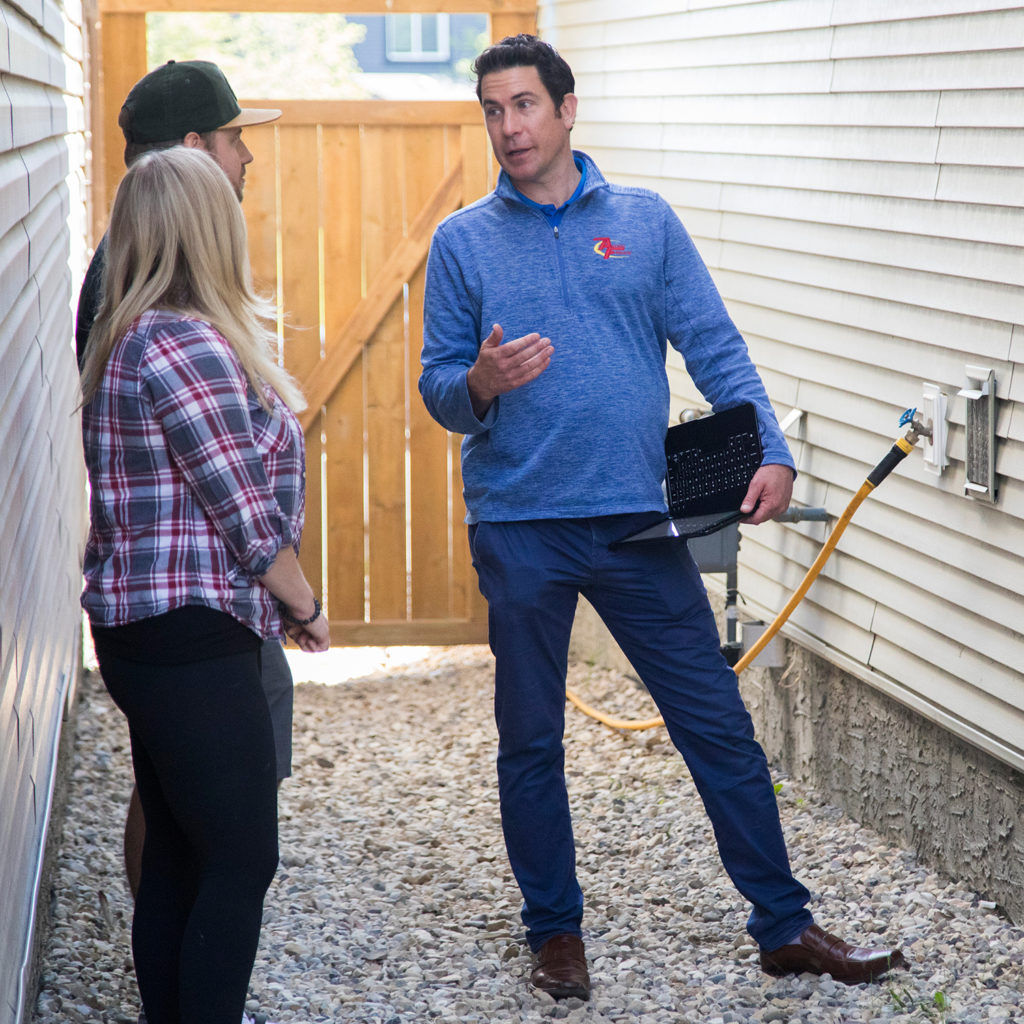 REGULAR MAINTENANCE
An air conditioner tune-up can help prevent unexpected breakdowns and repair bills! Just as you maintain your vehicle's engine, your air conditioner will benefit from regular tune-ups and ongoing maintenance.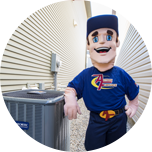 WE HELP MAKE YOUR AC LAST LONGER
Our thorough 50-point checklist ensures that every technician brings the same expert knowledge to each tune-up, reducing the risk of your air conditioner having problems down the road.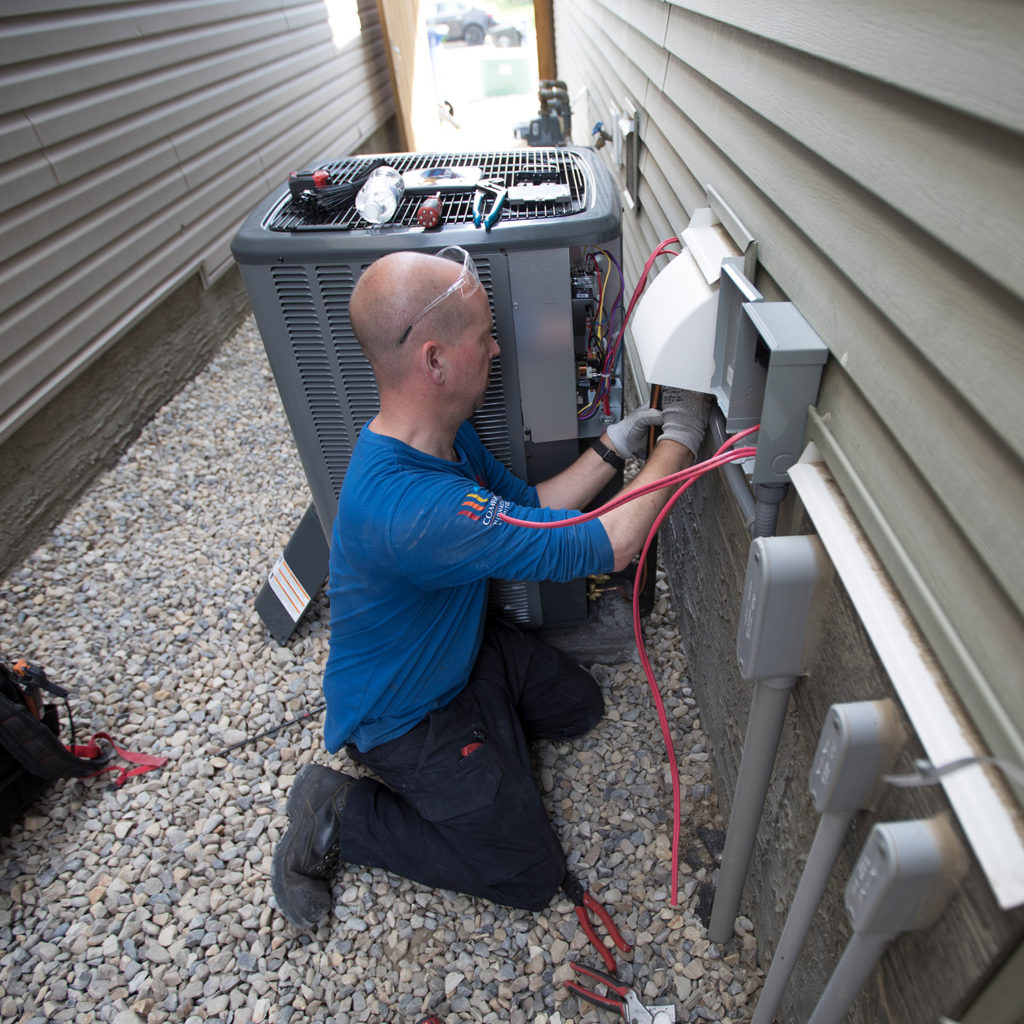 PROFESSIONAL & TRUSTED TECHNICIANS
Action Furnace will provide a professional, licensed, qualified, and highly trained technician to tune up your cooling system.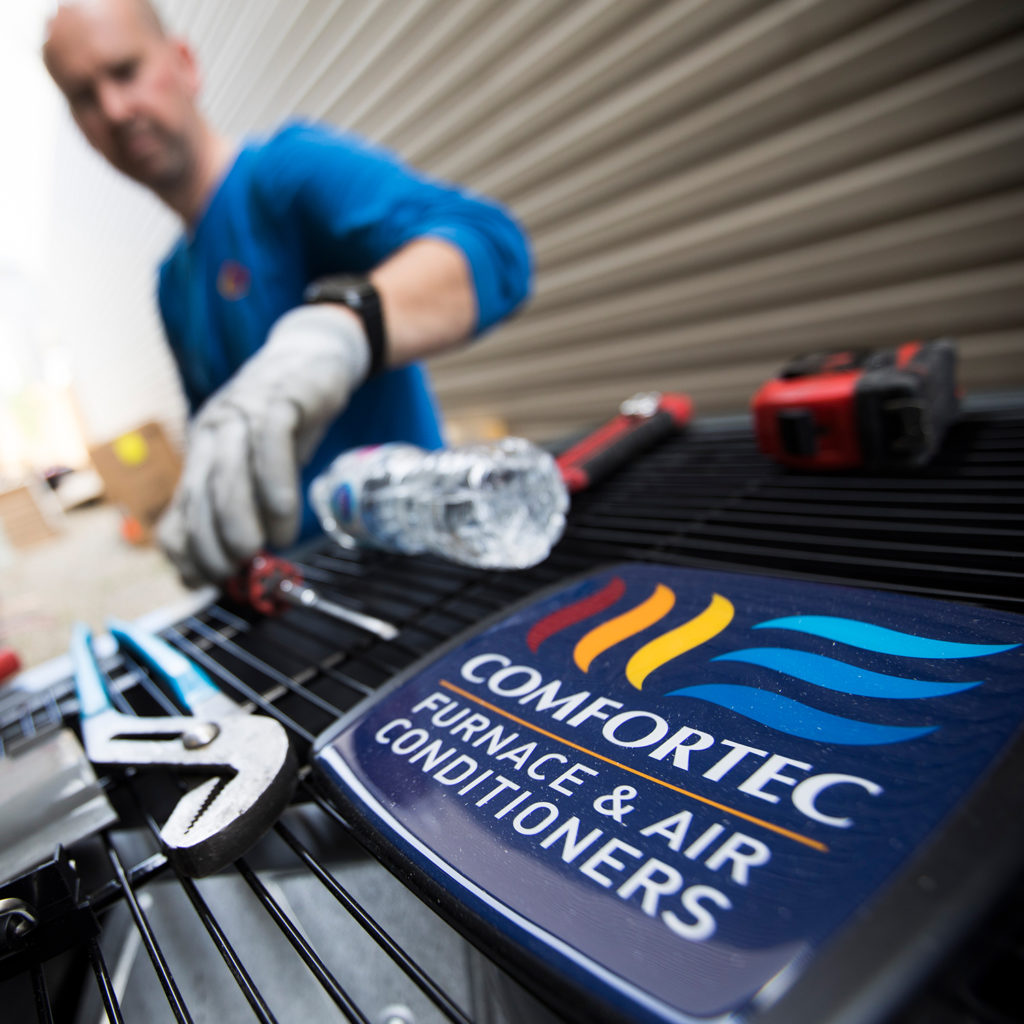 READY TO TAKE ACTION
We equip all our trucks with professional tools and high-quality parts. This ensures that our technicians have everything they need to complete the AC tune-up as quickly and effectively as possible.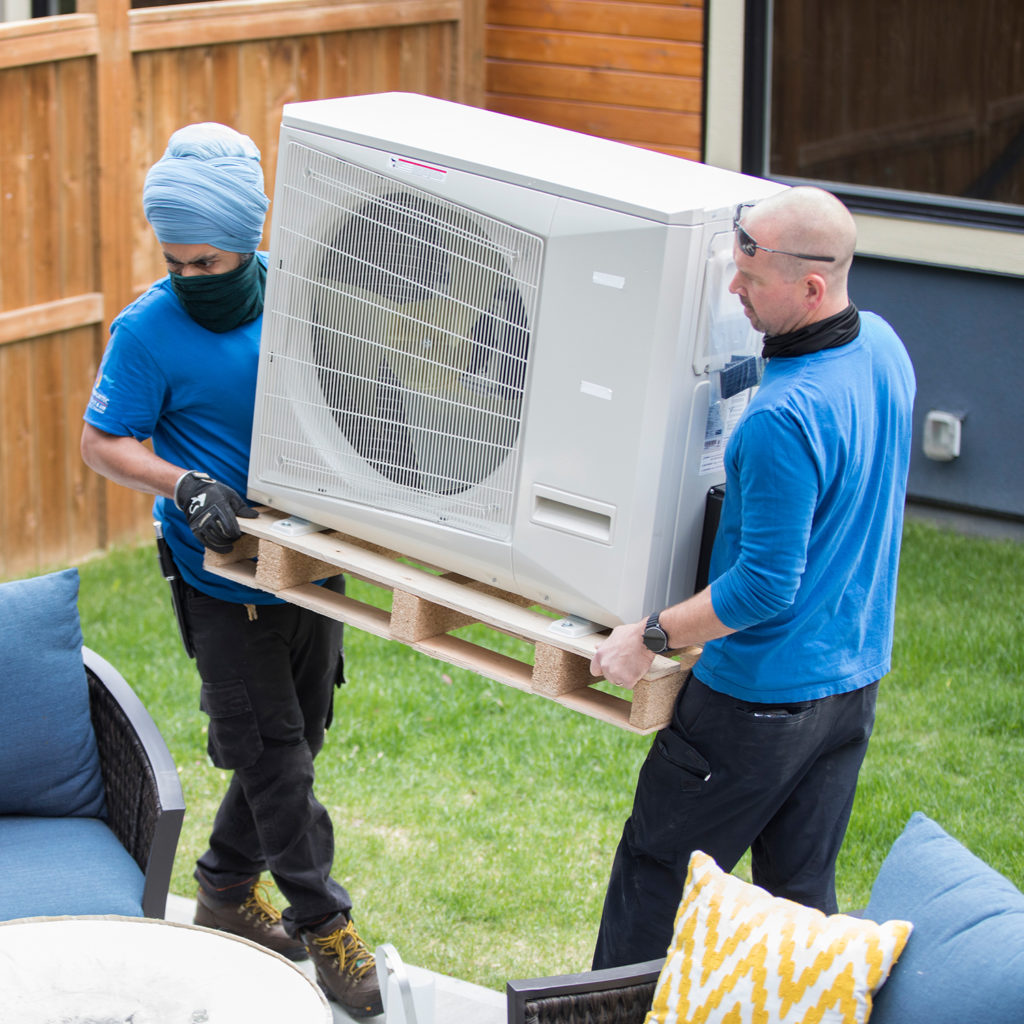 AC COMFORT CLUB MEMBERSHIP
Designed to save you time and money. Our AC Comfort Club is a hassle-free way to help keep your air conditioner running cool and efficiently. Learn more here!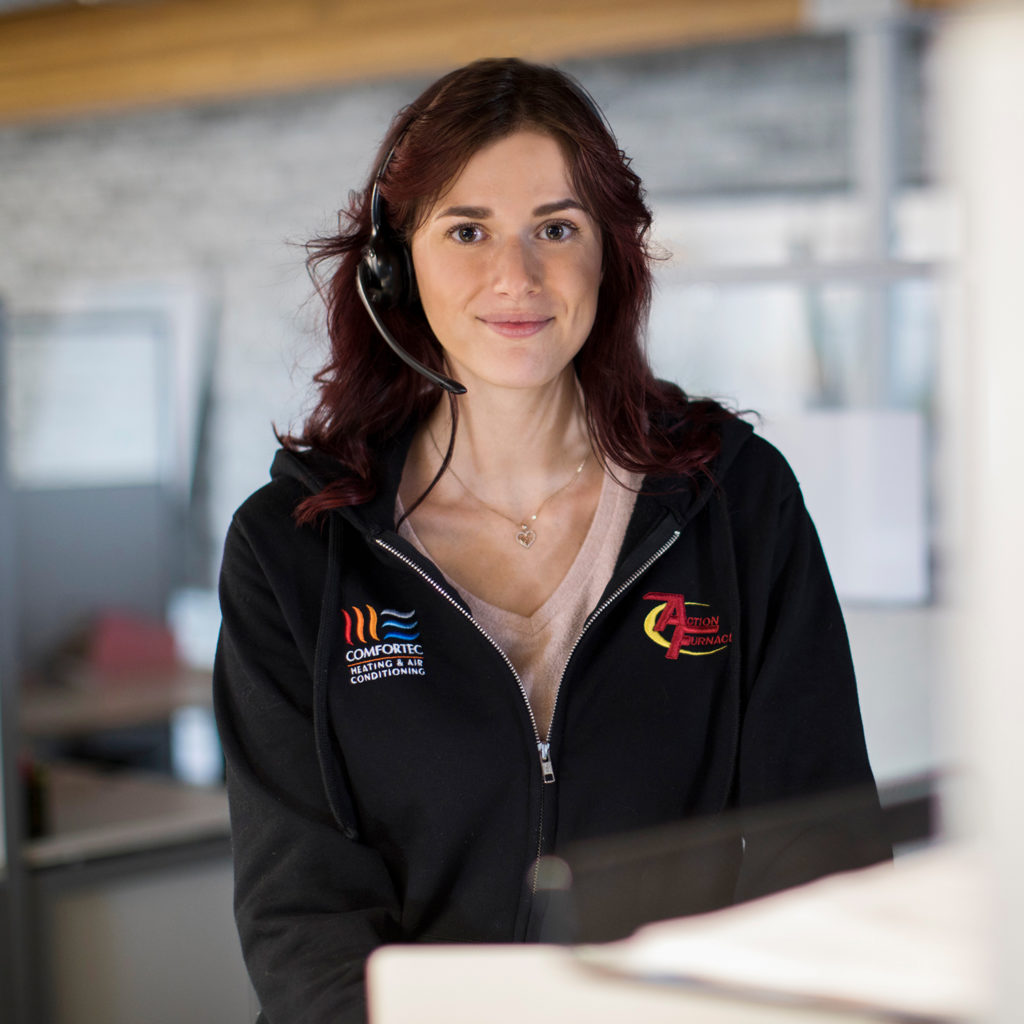 5-STAR CUSTOMER SERVICE
Our commitment to quality service does not end once we have tuned up your air conditioner. This is why we have received thousands of 5-star reviews.
What Is Included in an Air Conditioner Tune-up?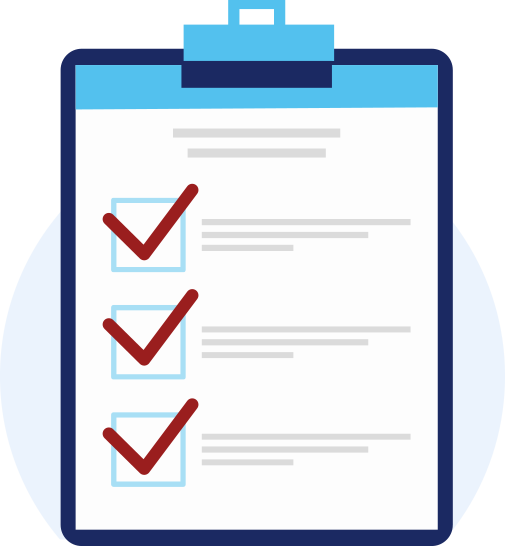 Our air conditioner technicians are highly trained and qualified to ensure you get the best performance from your home cooling system.
We will complete a full check of your air conditioner during your tune-up:
Complete Multi-Point Inspection
Coolant Level Checks
Compressor Fan Check and Calibration
Part Lubrication
Plus, we will measure your air conditioner's output to have a record to compare against for our next visit.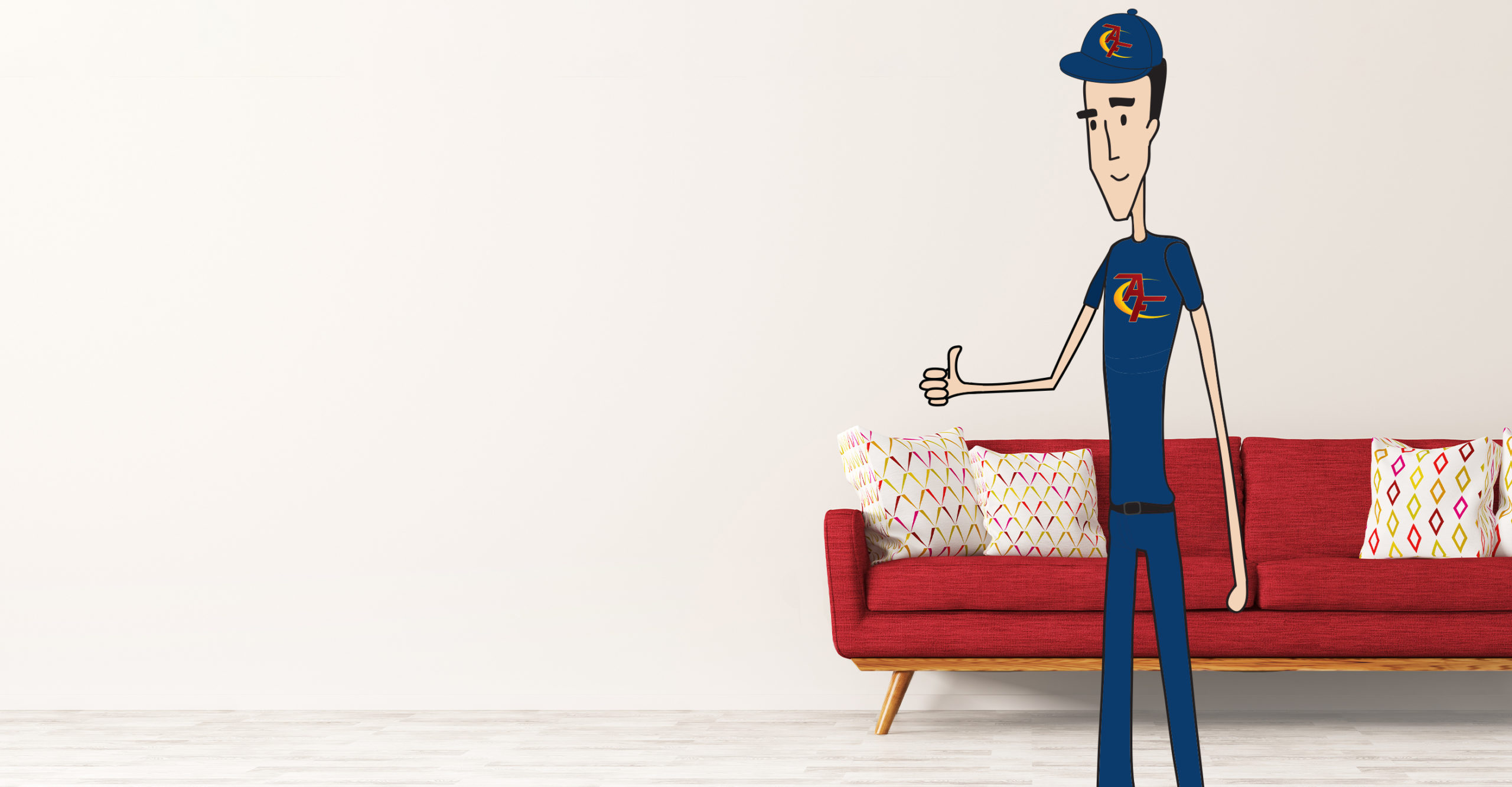 Being A Member Pays Off!
Air Conditioner
COMFORT
CLUB MEMBERSHIP
Annual WOW! Tune-Up
Front of the Line Priority Service (Within 48 Hours)
Diagnostic Fees Are Waived For All Members
20% Off Future Repairs
Annual Supply of Standard Furnace Filters
$10.95/Month
Everything went very smoothly; from the booking straight through to the furnace and AC tune up! I was able to book a time that worked with my schedule. A text message reminder was sent the day prior to the appointment, and a staff member called me the morning of, letting me know the technician was on the way. Everyone was very friendly and professional. Nelson, the technician, made sure that I understood the Service Report and was comfortable with the information. I will certainly be recommending Action Furnace to family and friends!! Loving the AC in this heat wave. Thank you, Action Furnace. Great service, professional, and a great guy. Thanks Dan!
RED DEER
7459 Edgar Industrial Bend Bay 2
Red Deer T4P 3Z5
Air Conditioning Tune-Ups FAQs
You can always contact our team with questions about cooling maintenance, service, or repairs. Here are some questions our customers often ask!
Do I Need to Replace AC Air Filters?
Yes, HVAC air filters must be replaced periodically to maintain peak performance. This should be done every 3 months. Dirty air filters slow airflow and reduce your air conditioner's efficiency. And poor efficiency leads to higher energy bills! 
If your air conditioning is not performing properly, checking for a dirty air filter is a good place to start. Our cooling experts supply you with a full year's worth of air filters and an Annual WOW! Tune-Up when you become a Comfort Club Member.
What Does an AC Tune-Up Do?
Just like your vehicle, your air conditioner and home cooling system need routine maintenance and care to work efficiently. During an AC tune-up, a technician inspects and tests your AC equipment for health and performance.
Tune-ups and cooling maintenance are also great ways to prevent major repairs or damage from occurring. Our specialists get a chance to evaluate your AC and make recommendations for preventative measures that will save money down the road.
Is My AC Refrigerant Low?
Refrigerant is the fluid inside your AC condenser that cools air passing through the system. When this fluid is too low, it can lead to an air conditioner that isn't cooling! Look for these signs to spot low refrigerant:
Hissing or bubbling sounds from your AC unit.

Ice is forming on refrigerant lines.

Air is blowing, but it's not cold.
Air conditioner tune-ups give our HVAC techs a chance to check refrigerant levels. You don't want to be caught without working AC on the hottest days! So help your cooling system with an annual tune-up.
When Is the Best Time for AC Maintenance?
Just as you would get an oil change and tune-up for your car before a big road trip, it's best to get an AC Tune-Up before the heat waves start. When a technician inspects your air conditioning system, they ensure everything is working properly and ready for summer.
A service professional can suggest any repairs or upgrades to avoid AC emergencies when the heat is sweltering. So think about scheduling your AC Tune-Up in the spring or early summer.
Still not working? No problem! Call Action Furnace and one of our highly trained technicians will report to your home in a fully stocked truck, quickly diagnose the problem and gives you a price before work is done.