The Action Furnace team has years of experience replacing furnaces, so we're here to show you exactly what to expect when it's time for you to get a new one. Find out when to replace your furnace, what steps are involved, how you can get ready, and what you should expect to pay.
...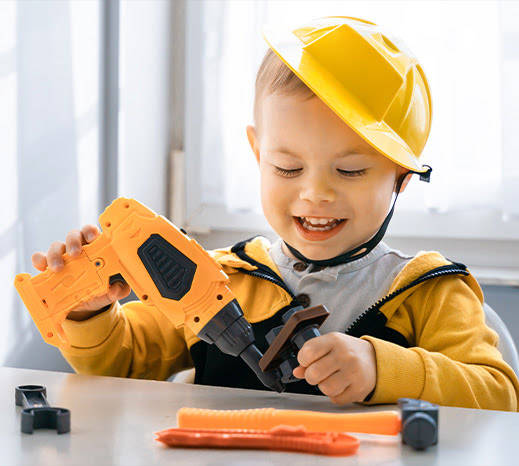 No matter how well you take care of a furnace, you'll eventually need to replace it. Nothing lasts forever—and at a certain point, upgrading to a newer model with higher efficiency just makes more sense than paying for constant maintenance on an older one. Not only is this easier on your pocketbook each month; it's better for the environment as well. The biggest questions you'll have to answer in the process are: when should you upgrade, and how do you do it?
That's where our team at Action Furnace comes in—we have decades of combined experience installing new furnaces in Alberta, so we know all about when and how to do it for the best possible return on your investment. Read on to learn about everything you should expect when replacing your heating system.
When Should You Replace Your Furnace?
If any of the following conditions apply to your furnace, it's time to call us about a replacement:
Your furnace is more than 15 years old (older systems are less efficient and more prone to breaking down).
Your energy bills are increasing without increased use (this is a sign that your furnace is no longer using energy to heat your home efficiently).
You hear unusual noises or rattles (these often happen before major malfunctions).
You notice one room is heated properly while other rooms are not (older units often struggle to pump air evenly).
Your home is becoming more humid (this could indicate that your current furnace was sized improperly).
You're spending more time and money on furnace repairs (new systems offset their costs by saving you money on maintenance).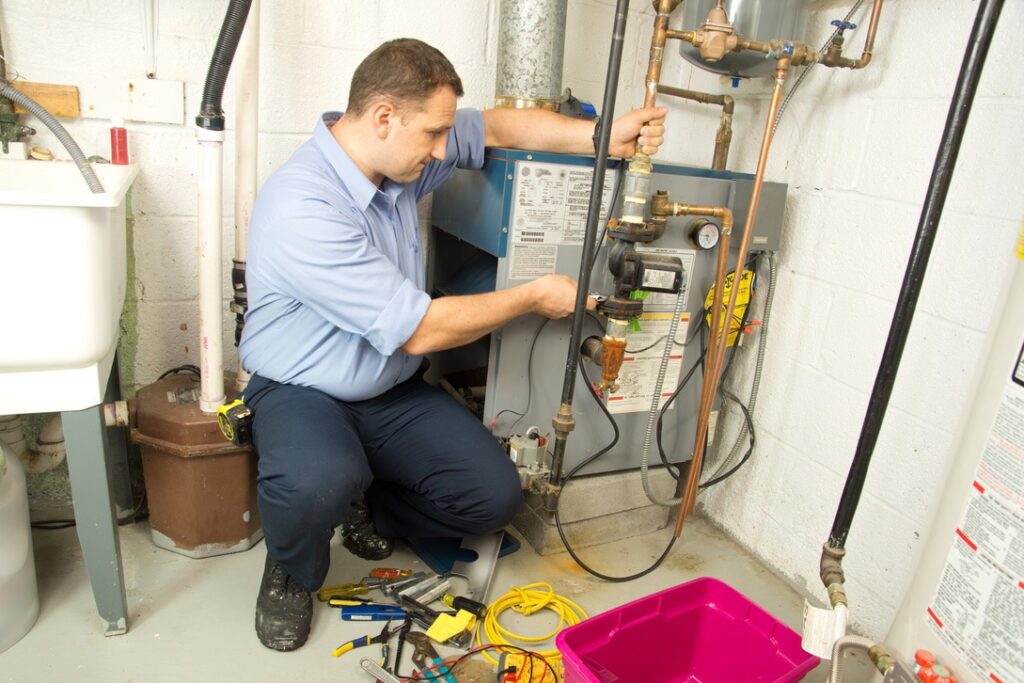 Why It's Best Not to Wait on Furnace Replacement
It might be tempting to keep your old furnace limping along with constant small repairs, but this is usually asking for trouble. We recommend you replace your furnace before it has a chance to fail completely. Here's why:
The older a furnace gets, the larger the risk of an emergency—and emergency HVAC repairs are far more costly than typical service calls.
Unexpected breakdowns are inconvenient—for example, it can be extremely uncomfortable if your furnace dies suddenly in the middle of winter, leaving your home without heat.
Replacing your furnace earlier lowers your energy bills sooner and saves you more money in the long run.
Planning ahead to replace your furnace before it dies gives you more time to research replacement options and save up for a new unit if necessary.
Different Types of Furnaces & How Long They Last
All forced air furnaces use the same basic technology: a fuel source heats air and a blower fan moves it into the rooms of your home through a series of ducts and supply vents. Cold air is drawn back into the furnace through return vents and the cycle repeats.
However, forced air furnaces can use a variety of different fuel types, which can also affect their required maintenance and lifespan. Here's an overview:
Natural Gas Furnaces
Natural gas furnaces are the most popular choice in Canada to heat homes. Modern natural gas furnaces are up to 98% efficient, and the average lifespan ranges between 15 and 20 years depending on how well they are maintained.
Oil Furnaces
Oil furnaces are typically 80-90% efficient, and their average lifespan is around 25 years. They are typically most practical in rural or remote areas without access to natural gas lines.
Electric Furnaces
These furnaces use electric heating elements to warm the air rather than a combustible fuel source like oil or gas. Electric furnaces are usually much lower in purchase price than natural gas, but use more electricity (making them more expensive in some regions depending on electricity prices).
Modern electric furnaces are almost 100% efficient and have a lifespan of 20 to 30 years depending on maintenance.
Propane Furnaces
Propane furnaces are not as common as natural gas or electric furnaces, but like oil furnaces, they're often used in areas where gas or electricity is exceedingly expensive. Propane furnaces are 90-98% efficient and have a lifespan of 15-20 years with proper maintenance.
How to Prepare for Your Furnace Installation
When you call Action Furnace, our technicians will assess your home and consider its square footage, as well as your budget and expectations—then recommend a furnace type that helps you enjoy energy-efficient comfort whenever it gets cold.
We may also recommend repairs to your home's heating envelope (windows, doors, insulation, and other seals) that will keep your home's temperature in balance. This helps ensure that your heating equipment is set up for success in your home.
Before we arrive for the installation, take these steps to ensure the process goes smoothly and quickly:
Clear the area surrounding your furnace so the technician has adequate room to work.
The technician will need a clear path to bring in your new furnace—removing any objects or furniture in the area is a great way to ensure your technician can bring in the new furnace safely.
If you have children or any pets, it's important to keep them away from the work area, making a safe environment for your family and the technician as well.
Frequently Asked Questions about Furnace Replacement
How Long Does Installing a New Furnace Take?
Furnace installation times vary due to many factors. The longest part of replacing your furnace is removing the old one in preparation for the new one. On average, a furnace replacement can take between 4 and 10 hours, depending on the size and complexity of the installation.
An important part of furnace replacement that often gets overlooked is the ductwork in your home. Additional time may be needed if the ductwork needs to be replaced. Our experts conduct a 50-point inspection checklist after every installation to ensure your new system is running perfectly before we leave.
Can I Work From Home While My New Furnace Is Installed?
Working from home is commonplace for many Albertans, so our HVAC technicians make every effort to be courteous and considerate when we're in your space. However, the furnace installation process requires us to use tools that can cause loud noises, so if you're working from home, we recommend choosing an area that's furthest away from your furnace room. Additionally, you may wish to use noise-cancelling headphones to help maintain your focus and comfort during our work.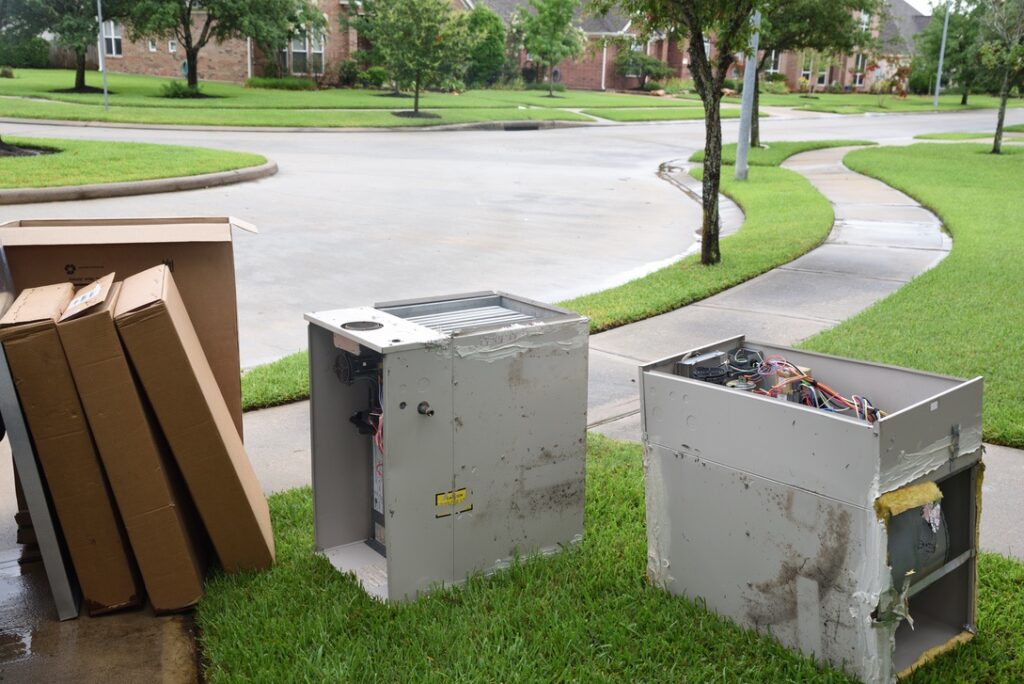 What Kind of Clean-Up Should I Expect After Installing a New Furnace?
Choosing a company that respects you and your home is an important factor to consider with any home improvement project. Our professional technicians always make sure to clean up any area where we have performed work. This includes taking any garbage with them and cleaning up debris up when they are done.
At Action Furnace, we take a lot of pride in our work and always leave your home cleaner than how we found it! In addition to cleaning up after ourselves, we can also take your old furnace when we leave and make sure it is disposed of properly. That way, your furnace replacement is one hundred percent complete when our technician leaves—no extra steps needed.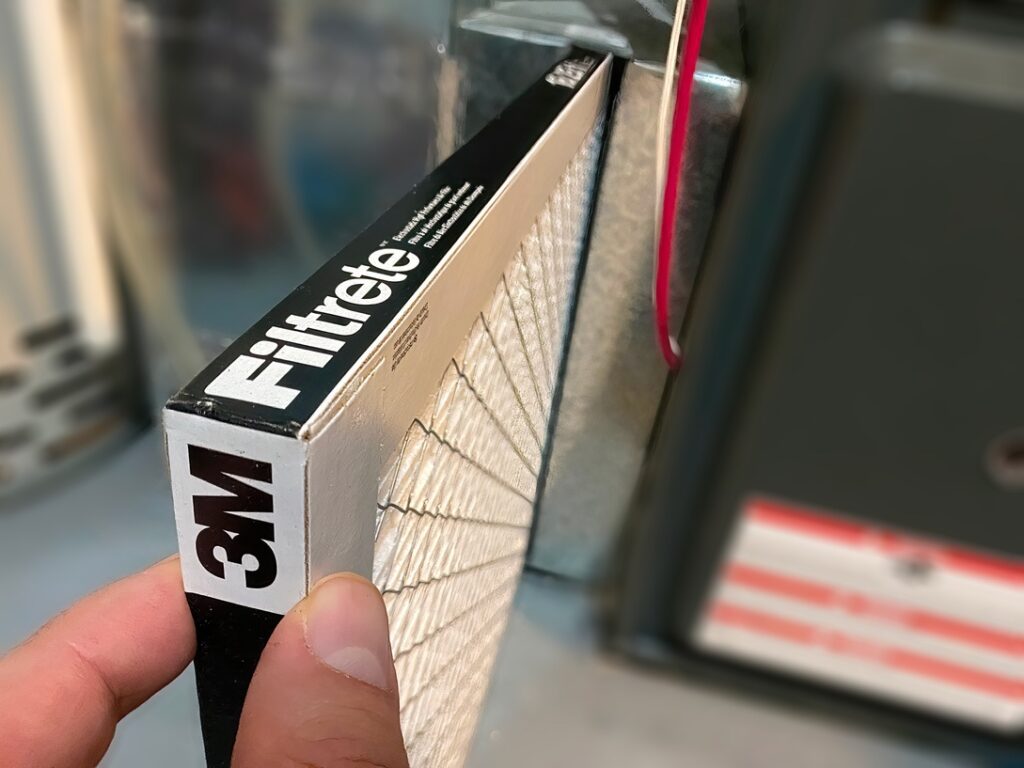 How Should I Maintain My New Furnace?
All furnaces represent a significant investment, so proper maintenance is a must if you want to enjoy cost-effective heating from your new equipment in the long run. Here are some tasks you should perform to keep your brand new furnace as efficient as possible:
Check your furnace's air filter for dust and debris every month, and clean or replace it as needed. Reusable filters can be rinsed, dried, and placed back in your unit, while disposable ones will need to be replaced entirely.
Check and clean the supply and return vents in the rooms of your home. Use a vacuum with a handheld attachment for this, and do it whenever you vacuum the rest of your house.
Check your thermostat's batteries regularly and make sure it's set to the right temperature. If you suspect that your thermostat is not displaying the correct temperature or experience power issues, give us a call.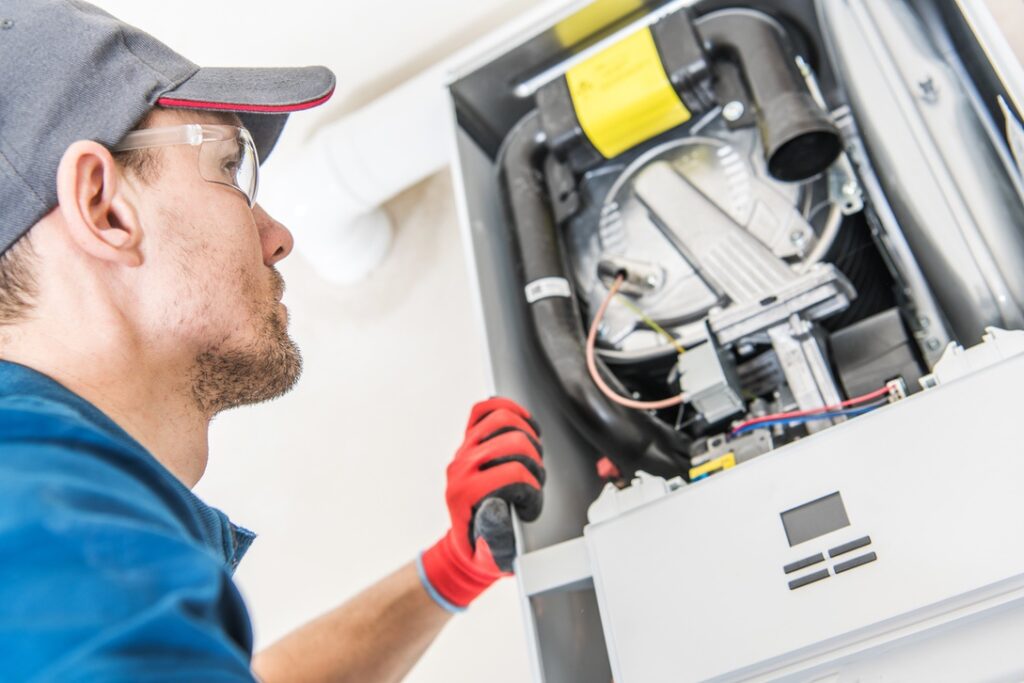 Do New Models Need Professional Furnace Tune-Ups?
Yes—routine maintenance is the best way to protect your new investment and keep it efficient for years to come. Each type of furnace also has specific service needs that can only be met by qualified professionals. Here are a few of the most important:
Cleaning the ducts
Cleaning the blower fan
Cleaning the heating element (for electric models)
Cleaning the burners, pilot light, and flue (for natural gas, oil, and propane models)
Cleaning the oil filter (for oil models only)
Checking safety valves (for natural gas models)
Checking electrical connections
When we visit your home for routine maintenance, we'll perform these tasks and many others to ensure your new furnace keeps operating properly. Learn more about our furnace tune-ups.
Warm Up This Winter with Action Furnace
Knowing more about the different types of furnaces and how they function helps you plan to replace your old furnace with a new unit installed by experienced professionals. It also lets you keep it operating efficiently with appropriate maintenance. Contact Action Furnace to learn more about the best way to put a new furnace in your home today.
Related Posts: