Furnaces, HVAC, New Customer Information
Staying comfortable and saving money are both top priorities for most homeowners—but sometimes achieving both goals at once can feel like a balanci...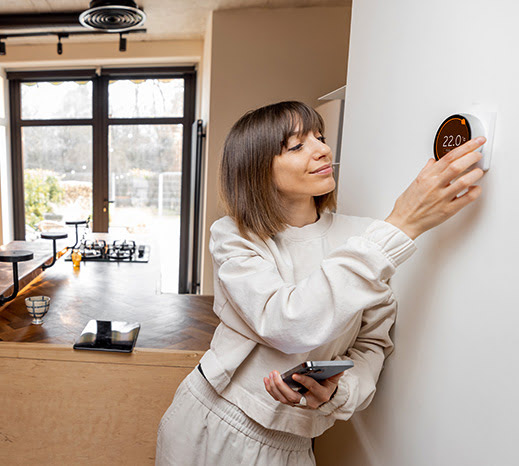 Staying comfortable and saving money are both top priorities for most homeowners—but sometimes achieving both goals at once can feel like a balancing act. Smart thermostats aim to make that balance easier to maintain by regulating your heating and cooling equipment more efficiently than standard thermostats, saving you money in the process. The technology in smart thermostats has evolved considerably over the last few years as well—making them even better at cutting costs while preserving comfort. But what's the best way to use one in your home?
Action Furnace provides smart thermostats with every new central furnace installation, so we're well-versed in the capabilities of current models and we know exactly how you can make the best use of them. Read on to learn more about how smart thermostats work and find out what steps you can follow to make yours work for you.
What Is a Smart Thermostat & How Does It Work?
A smart thermostat is a Wi-Fi-enabled device that automatically adjusts your home's temperature settings based on your preferences, daily routines, and even the weather outside. Unlike traditional thermostats, which simply maintain a set temperature, smart thermostats learn from your habits and make energy-efficient adjustments to keep you comfortable while using less energy.
These devices can provide significant savings for homeowners. In Alberta, you might be able to save 10% to 23% on your annual heating and cooling costs by switching from a standard thermostat to a cutting-edge smart thermostat.
How & Why Smart Thermostats Save You Money
Modern smart thermostats aren't just programmable; they also come with a handful of premium features designed to optimize your HVAC system's performance. A few of the most sought-after features in current smart thermostats are: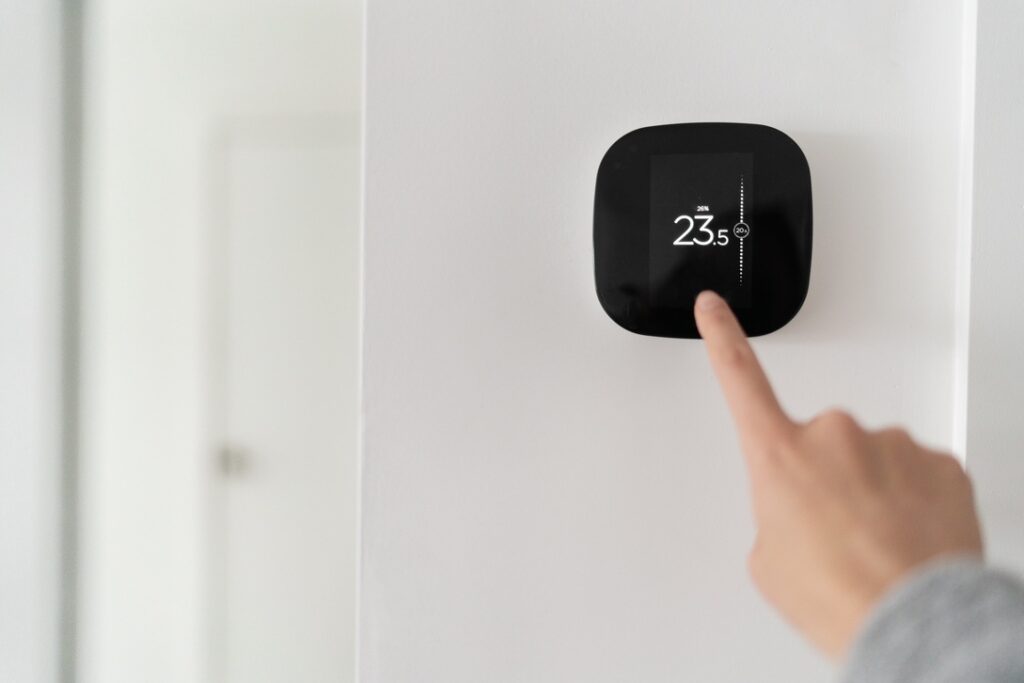 Energy Consumption Monitoring
Practically all smart thermostats track your energy usage and provide detailed reports, so you can see exactly where your money is going and make informed decisions about your heating and cooling habits.
The ecobee SmartThermostat with voice control is a great example of a smart thermostat that offers energy consumption monitoring. This device provides detailed energy reports, allowing you to analyze your heating and cooling usage and make adjustments to save on your energy bills.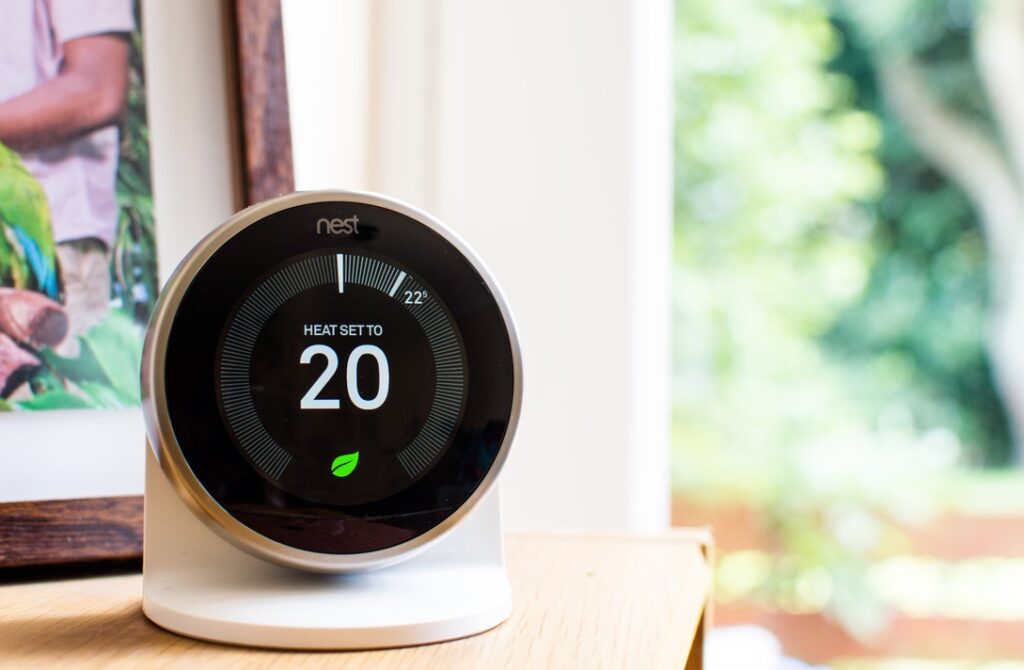 Optimized Temperature Scheduling
Most current smart thermostats can also learn your routine and adjust the temperature accordingly, reducing energy waste when you're not home or while you sleep.
The Nest Learning Thermostat excels at optimized temperature scheduling. This smart thermostat learns your habits over time, automatically creating a personalized schedule for your home. By adjusting the temperature based on your routine, it helps reduce energy waste and saves you money.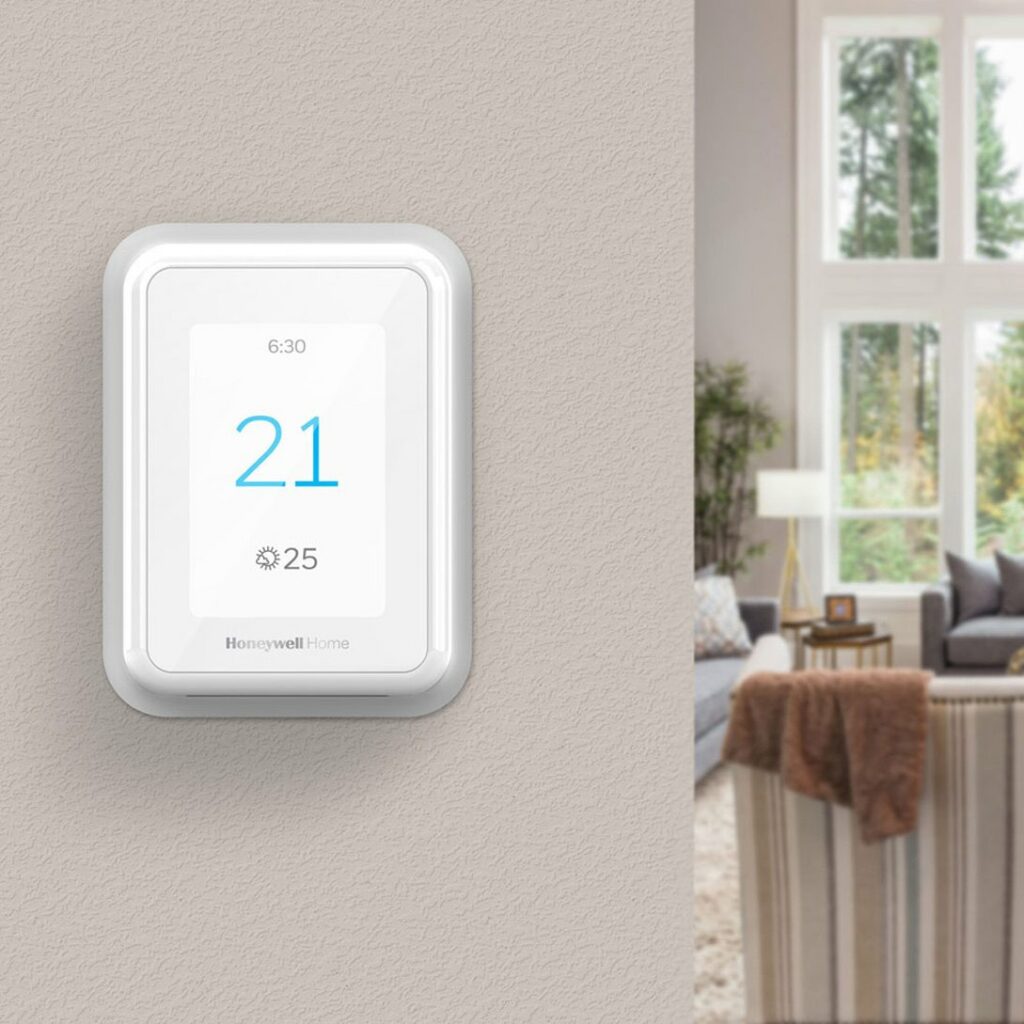 Geo-Fencing & Occupancy Sensing
Some smart thermostats can detect when you're away from home or returning, adjusting the temperature accordingly to save energy without sacrificing comfort.
The Honeywell Home T9 Smart Thermostat features both geo-fencing and occupancy sensing capabilities. Using the location of your smartphone and built-in sensors, it can detect when you're away from home or returning, adjusting the temperature to save energy while maintaining your comfort.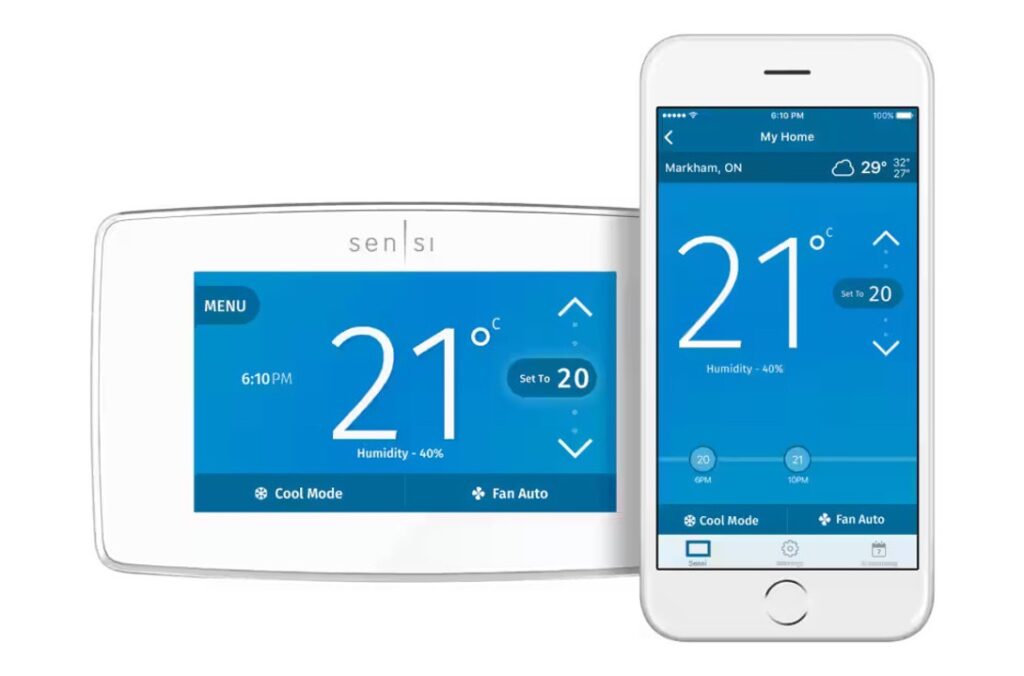 HVAC Maintenance Reminders
Regular maintenance is key to an efficient HVAC system, and several smart thermostats can remind you when it's time for a tune-up or filter change.
The Emerson Sensi Touch Wi-Fi Smart Thermostat offers useful HVAC maintenance reminders. This device can notify you when it's time to change your air filter or schedule a system tune-up, helping you keep your HVAC system running efficiently and prolonging its lifespan.
Integration with Smart Home Controllers & Devices
Pair your smart thermostat with other energy-saving devices, like smart plugs or lights, to further reduce your energy consumption—and control it all through your device! Nearly all smart thermostats currently available on the market can be linked to Google Home, Apple HomeKit, or Amazon Alexa—giving you control over every smart device in your household from the convenience of a hub or your phone.
Steps to Maximize Savings with Your Smart Thermostat
Proper Installation & Placement
Ensure your smart thermostat is installed correctly and placed in an area that accurately represents your home's temperature, away from drafts or direct sunlight. This prevents energy waste caused by misleading information from environmental factors that only affect specific areas in your home.
Customize Temperature Preferences
Ensure that you'll always be comfortable at home by setting your desired temperatures for specific times of day or routines, such as when you wake up, leave for work, return home, and go to sleep. Then use energy-saving modes, like eco or away, during periods of absence, and consider adjusting temperatures by a few degrees during sleeping hours for additional savings.
Regular Updates & Maintenance
Keep your thermostat's software up-to-date and perform routine maintenance to ensure optimal performance and energy efficiency. If there's a problem with your smart thermostat or your HVAC equipment, get in touch with Action Furnace in Calgary, Edmonton, or Red Deer. Our team will be able to diagnose the issue and recommend a cost-effective solution so that you can enjoy a comfortable environment again.
Cons of Smart Thermostats
While there are a lot of pros to installing a smart thermostat, it's worth noting there are a few potential deterrents to be aware of before you make a decision.
Price of Smart Thermostats
With the cost of smart thermostats being around $200, they can seem like a steep investment for some. Even though they will save you money, your return on investment could take a few years to show.
Working From Home
While smart thermostats work great for those that are always on the go, what about those always at home? The shift towards working from home is only continuing to grow.
If you're working from home or spending a lot of time in your house, you can always be there to adjust the thermostat. For those keeping up with their thermostat adjustments, purchasing a smart thermostat might not be the best option.
Programing a Smart Thermostat
Although a smart thermostat is designed to simplify your home's heating and cooling, programming's required when first installed. While fairly simple, this programming might turn away those that aren't as interested in technology.
However, once installed and programmed, the smart thermostat requires little attention.
Are Smart Thermostats Worth It?
Purchasing a smart thermostat is an investment that can change the way your home uses energy. The technology can reduce the hassle of dealing with your thermostat while lowering your energy bills and environmental impact. However, this investment might not be right for everyone.
Smart thermostats are an initial investment that will take time to show a return. If you're interested in lowering your energy consumption with little work, smart thermostats are an excellent option for you!
Interested in learning more about how you can improve your furnace and air conditioning units? Give our team a call today.
Related Posts: