How do you know when it's time to replace your hot water heater, and what you can do to prepare for the installation? Below is a guide on what to e...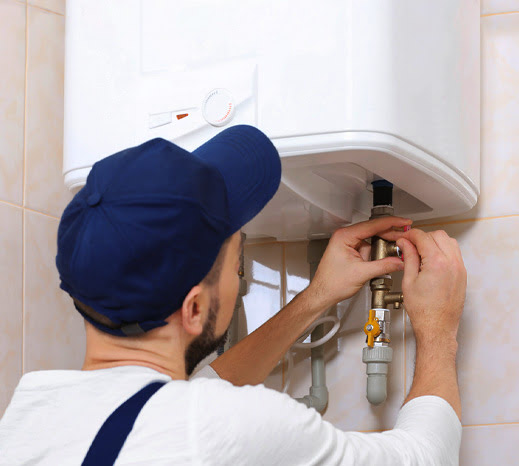 How do you know when it's time to replace your hot water heater, and what you can do to prepare for the installation? Below is a guide on what to expect when replacing your hot water heater, and what you can do to make sure your home and family are ready before the technician arrives.
Action Furnace has been assisting families across Calgary with cost-effective and hassle-free hot water heater installations for years, so we know all about how to make this process as trouble-free as possible. Let us explain everything you need to know.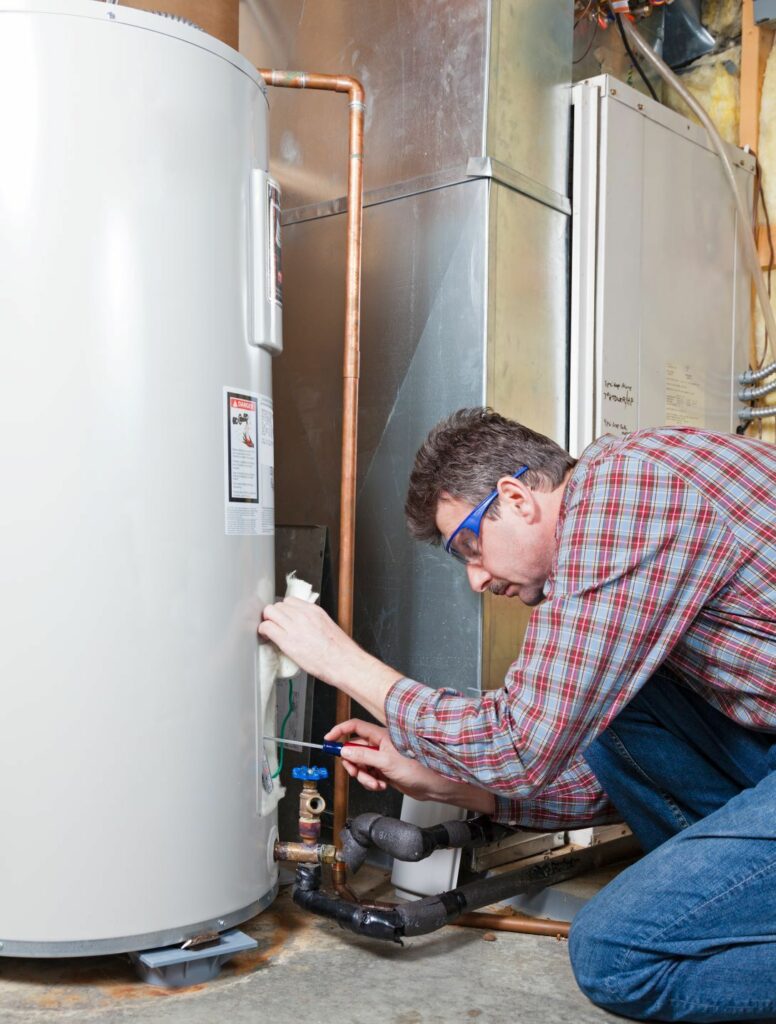 When Should You Replace Your Water Heater?
Before calling in the professionals to replace your water heater, you can assess whether it's time for replacement or repair. Here are some key indicators that your water heater is due for replacement.
If you notice discolouration in the water—this can be an indicator of rust buildup from corroding metals. Water that appears cloudy or sandy could also be a buildup of sediments.
If you find that you're running out of hot water too quickly, your water heater may be in need of replacing. Oftentimes, heating bills rise and available hot water decreases.
Hearing funny noises from the water heater? If sediment buildup in the bottom of the tank isn't cleaned out, it can cause banging noises and can promote more damage to the tank itself.
Any leaks you find generally indicate that your water heater is due for replacement.
Age—if your water heater is older than 10 years, hire a professional for maintenance and ask for their opinion on when it should be replaced.
What If You Don't Replace It in Time?
At some point, your water heater is going to need replacing. Keeping in mind the tips above, we recommend you replace your water heater before it fails. Here's why:
A water tank can cause flooding if it's not maintained properly, causing significant damage to surrounding areas (especially when electronics are present).
Emergency plumbing services can be costly—professional maintenance now can save you hundreds or thousands of dollars in urgent repairs later.
Lower your energy bills ahead of time—old water heaters cost more to run than new ones because they're less efficient. Investing in a new one is cost-effective.
Planning to replace your water heater before it fails gives you ample time to research replacement options and save up for a new unit if necessary.
Different Types of Hot Water Heaters & How Long They Last
The lifespan of different hot water heaters varies depending on their types and how well they're taken care of over the years. Here are the different types of water heaters and their average lifespans.
Conventional Water Heaters (Tanks)
Conventional water heaters are the most common type of water heater used by Albertans. Also called storage water heaters, these tanks store your water within the tank and are heated by an element in the bottom of it. The element is normally powered by either electricity or natural gas.
The average lifespan for a conventional water heater is 8 to 12 years—if you have a conventional water heater older than 12 years, it might be time for a replacement.
Tankless Water Heaters
Tankless water heaters are becoming increasingly popular, due to their longevity and cost-saving properties. Unlike conventional water heaters, the tankless water heater only heats water when it's in demand.
There's no corrosion or sediment buildup with tankless systems (since there's no tank), and they may use less power than a tank heater because they don't heat and reheat your water constantly (it all comes down to your household's preferences). Tankless water heaters can last up to 25 years if properly maintained.
Other Varieties
Here are a few kinds of less common water heater types:
Heat pumps, which use electricity to transfer heat from the air outside your home into a water storage tank and last up to 15 years with proper maintenance.
Condensing heaters, which use the exhaust from a condensing heat exchanger to heat water within a tank. The average lifespan for these systems is 6 to 10 years.
Solar water heaters, which use solar panels on your roof to collect and transfer energy from the sun to your water tank (or to a battery for tankless versions). These systems can last 10 to 25 years with proper maintenance.
What to Do Before Your Technician Arrives
After consulting us about what type of water heater best suits your needs, here are some steps you can take to make the installation process as efficient as possible.
Clear the area surrounding your water tank so the technician has space to work—this includes clearing a path to bring in the new water heater.
Keep kids or pets away from the work area to ensure safety for both your family members and the technician.
If your current unit uses gas, locate your gas valve and turn it off.
Shut off your main water valve and turn on a nearby hot water faucet to drain the line.
If you're having trouble with the steps above, don't hesitate to ask us for assistance! Our technicians are experienced and always ready to help.
How Long Do Water Heaters Take to Install?
Like any aspect of home maintenance, the length of installation for water heaters can vary. A smooth replacement should take between 2-4 hours, depending on the factors at play in your home.
If you're switching to a tankless water system, installation may take longer due to the time it takes to remove the old system and mount the new unit (plus connect it to water and gas lines).
Rest assured—if our technician runs into anything that could affect the length of your installation or the labour involved, they will come to you and discuss it (along with any additional costs) before proceeding.
Can You Work from Home While Your Water Heater's Being Installed?
If you work from home, we recommend working in an area as far away as possible from the room where your hot water heater is located. The technician may need to use tools that cause loud noise, so this helps ensure you have the quiet space you need to get your work done.
Using noise-cancelling headphones is also a great way to keep noise from distracting you from your work. You'll also need to prepare not to use your water at all during the installation—so shower or bathe the night before and consider stocking up on bottled water ahead of time!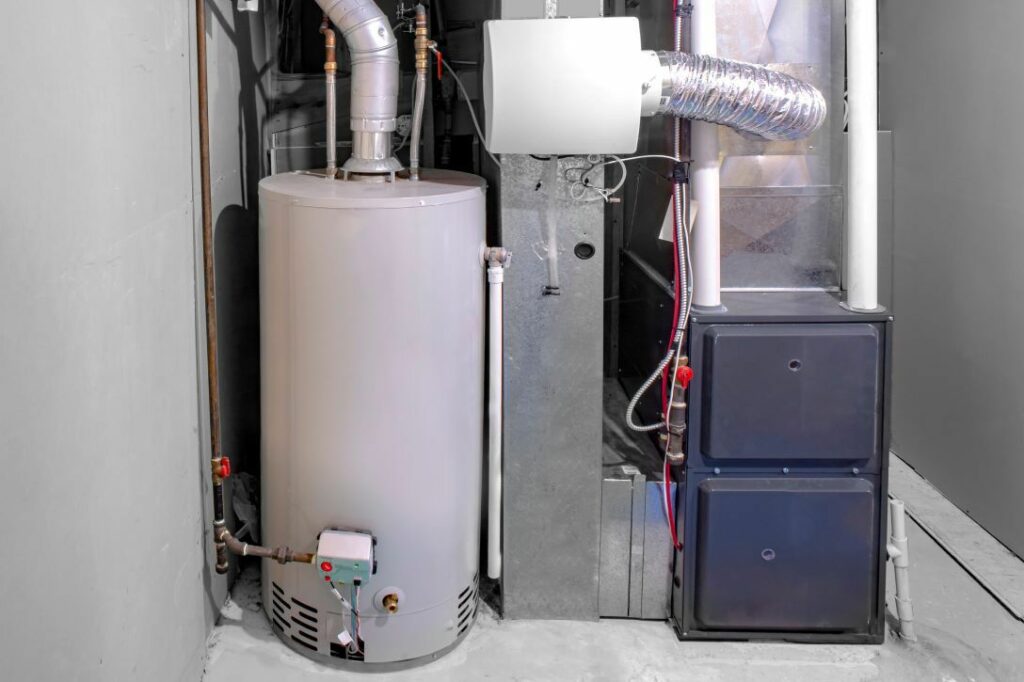 How Is the Cleanup Managed?
Our professional technicians will respect your space and make sure to leave it the way it was when they arrived. This includes cleaning up any debris and taking any garbage with them.
Additionally, your technician can take the old unit with them and dispose of it to make the entire process worry-free. At Action Furnace, we take pride in our work and will leave your home cleaner than how we found it!
How to Maintain Your New Water Heater
Here are some routine tasks you can perform that can prevent costly repairs and extend the lifespan of your water heater.
Conventional hot water tanks: every 6 months, we recommend that you flush, clean, and inspect your tank for any damages or leaks.
Tankless water heaters: because there is no water stored in a tank, you do not have to flush it out like a conventional water heater. Due to this, we recommend flushing out the system once a year with water and white vinegar to remove mineral buildup.
Heat pump systems: check your heat pump regularly for any dust or debris buildup and cleaning it as necessary. When doing this, check for any leaks as well as check the pressure relief valve.
Condensing water heaters: check and clean the condensate trap and drain system every 3 to 4 months.
Solar water heaters: solar water heaters should be checked annually for any leaks in the pipes or tank itself, loose wires, or loose nuts/bolts. Cleaning the panels and flushing out your water tank should also be done annually to extend the lifespan.
For more details, check out our Complete Guide to Basic Hot Water Heater Maintenance. For more advanced tasks—like cleaning the combustion chamber in a condensing water heater—or for help with any of the above, contact us and have one of our pros take a look at your water heater to perform any necessary maintenance.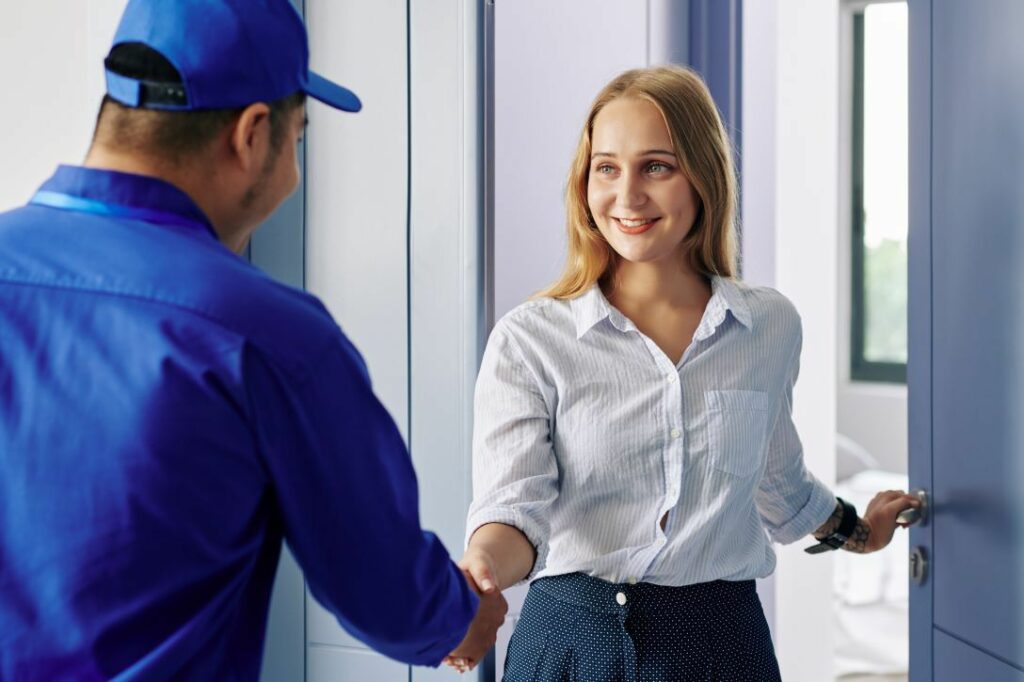 Become a Member with Action Furnace!
Now that you know what to expect when getting a new water heater installed, you can feel good about choosing the right professional for the job. Here at Action Furnace, we set the bar for quality service—whether it's your water heater or HVAC system that needs work, we're here to assist you. Contact us to learn more about how to replace your water heater easily and cost-effectively.
Related Posts: