Maintenance, New Customer Information
Whether you're trying to heat your home in the dead of winter or stay cool during a heatwave, having a properly working HVAC system is important. If ...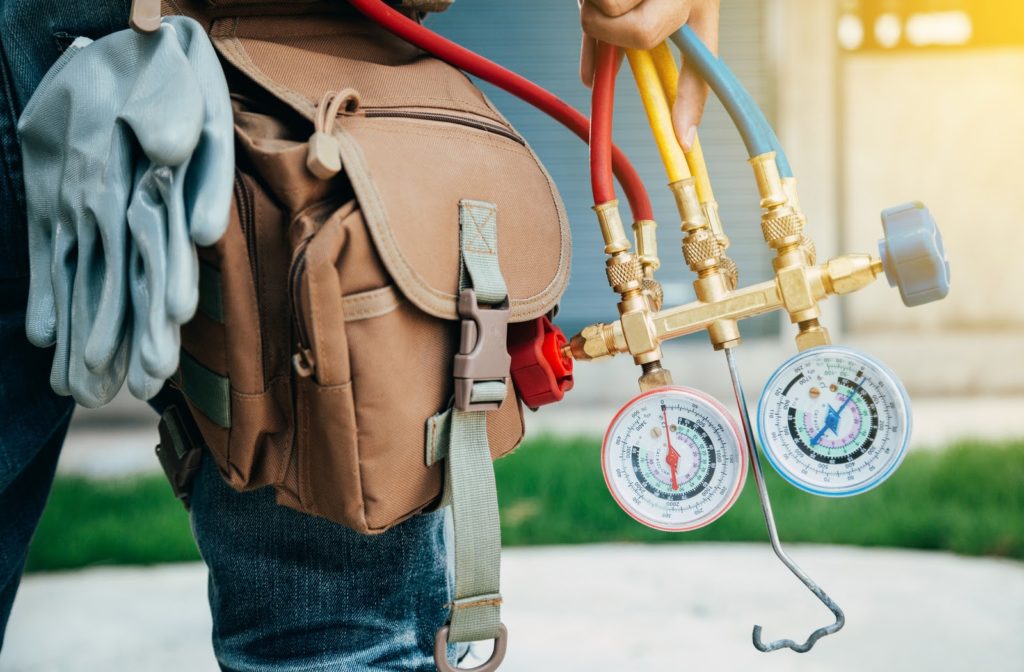 Whether you're trying to heat your home in the dead of winter or stay cool during a heatwave, having a properly working HVAC system is important. If you find your heating or cooling system acting up, you'll likely start shopping around for the best repair deals. However, some great deals might be red flags.
Action Furnace understands the meaning of trust between our customers and their HVAC team. From our comfort advisors to our highly trained technicians, we make sure you are a part of the process every step of the way. But, if you're still shopping around for the right technician, there are some tips you should keep in mind so you aren't targeted by HVAC repair scams.
Choosing the Right Contractor
Although independent contractors and family friends may offer to fix your broken system for significantly less than the average licensed HVAC company, it may not always be the best way to save a few dollars.
With these types of technicians, it's likely they'll be following along with a YouTube video to get the job done. Unlicensed or inexperienced technicians may even break something or cause more damage than you were initially trying to get fixed. After, you'll likely have to have it fixed again, costing you time and money.
There is immeasurable value in choosing a professional, properly licensed HVAC professional. As trained and licensed HVAC specialists, we're here to provide you with solutions to help you save money and keep your home comfort system working smoothly!
Along with our points below, be sure to take a look at our previous blog "7 Things to Expect from Your Furnace Replacement Professional."
Certifications
One of the best ways to avoid getting scammed while looking for someone to fix your HVAC system is to ensure the person you're talking to has all the correct certifications for the job. When it comes to your furnace, everything needs to be sealed and lit correctly, or else you could increase the risk of a fire or carbon monoxide leaks.
An incorrectly-repaired HVAC system can be dangerous to you and your family. A job that isn't done to the right standards can end up costing you much more than the initial repair, so be sure to ask lots of questions when looking for the right person for the job.
Experience
Certifications and experience go hand-in-hand. Someone with years of experience, especially with a reputable company, should know exactly what to do to fix a problem the right way. Ask yourself the following questions:
Is this technician independent, or does he work for a licensed company?
How long has he been with this company?
What are his/his company's reviews?
If you can't find this information, or the technician seems uncomfortable when being asked these questions, you may be dealing with someone inexperienced. Action Furnace technicians have full background checks and are all expertly trained to ensure you can always trust our team's experience.
Spot Red Flags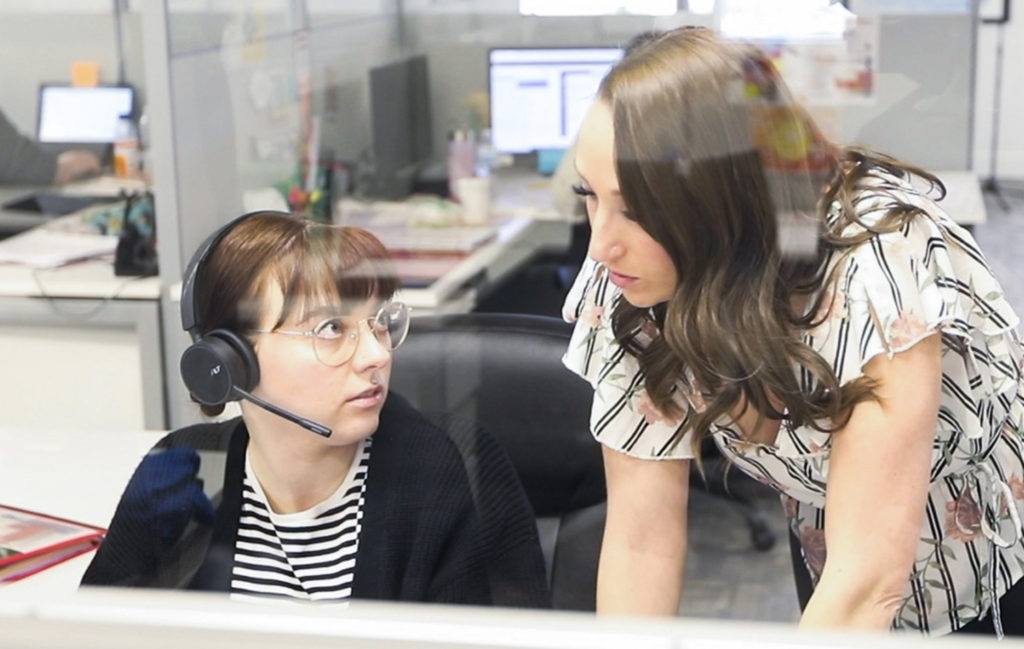 Knowing how to spot a scam can keep you and your home safe!
Scammers have always been a problem. In fact, the problem has been so common, residents of Calgary, Alberta, were even experiencing an issue with scammers pretending to be ENMAX, a large energy company in the area.
Always be wary of flyers dropped in your mailbox and people who show up on your doorstep. If the flyer you're getting doesn't seem legitimate, it could be too good to be true.
Some scammers may also pretend to work for well-known companies and call you claiming you're due for a tune-up or repair. Once you agree and they show up for the "repair," they'll pretend to replace a part, charge you for it, and you're left with a unit in worse shape than when they got there.
Weird Phone Calls
If you've been contacted by someone claiming to represent a well-known HVAC company in your area, do your research. Search the phone number on Google and ask yourself these questions:
Does it match the company's?
Does it have the same area code?
Does it link to a social media account that's connected to the HVAC company in question?
If you can't find any of this information, you can reach out to the company directly and inquire about the person that phoned you. If they don't know what you're talking about or have no record of an appointment request, report the name and number that called you to the company so they can take it up with the proper authorities.
Door-to-Door Scammers
If someone has shown up at your door, look for branded uniforms or branded fleet vehicles. Any properly insured, trustworthy HVAC technician will have properly branded company attire for security and professionalism.
If you've already booked a tentative service with someone but have suspicions, remember you can always refuse their service when they arrive. If they seem pushy or demand payment, remember you can always call the authorities to help you handle the situation.
Pushy Technicians
When you hire an HVAC expert to come and assess the problem you're experiencing, they'll leave you with a list of repairs you need to get done.
However, pushy technicians will give you a long list of things that need to be fixed immediately. Half, if not more, of these things may be working perfectly fine, and they're just trying to make a quick dollar.
If you feel you're being coerced into expensive repairs, ask your technicians why they are so dire. Plus, you can always call Action Furnace for a second opinion you can trust to see if they're trying to sell you something unnecessary.
Think You're Being Scammed?
If you suspect a scammer has approached you, always try to gather as much information about them. Some these to look for include:
Name
Phone number
The company they claim to be a part of
License plate
Technician certifications
You can report them to the company they're claiming to be a part of or call your local non-emergency line. You might save someone else from being scammed and help respectable contractors continue to do the job they were trained to do!
Stop the Scams, Hire Someone You Can Trust!
Scammers can be convincing, but if you know what to look for, you can avoid the financial burden of botched work. Sticking with trusted, licensed contractors and technicians is your best bet to receiving trustworthy service that won't end up costing you more in the long run!
When you call Action Furnace with any of your HVAC needs, you can feel comfortable knowing you'll receive top-quality service at affordable prices. We'll never push you to fix something that doesn't need fixing!
Related Posts: