Air Conditioners, Home Comfort
When you think of air conditioning, you might be imagining the bulky units sitting on your neighbour's window. But did you know there's a less in...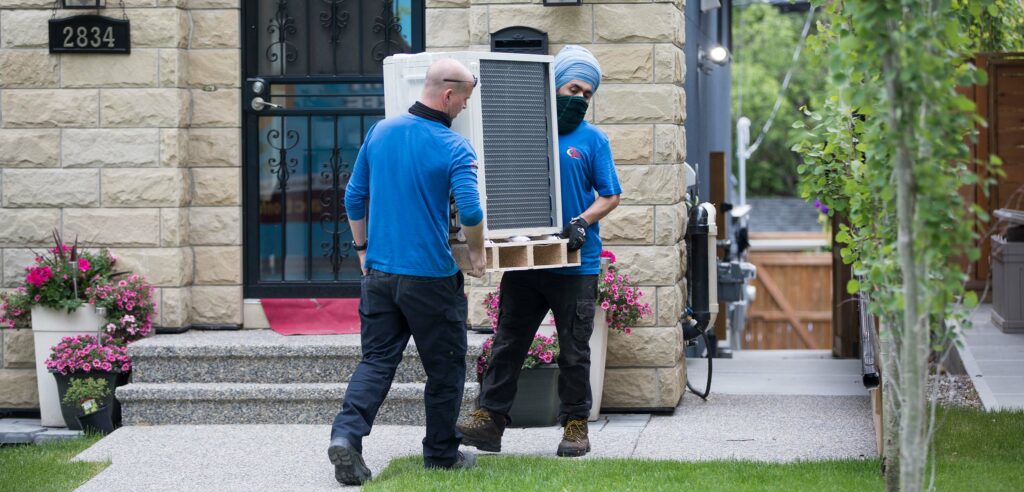 When you think of air conditioning, you might be imagining the bulky units sitting on your neighbour's window. But did you know there's a less intrusive and more efficient way to cool your home? It's called central air conditioning, and central AC is quickly gaining popularity here in Alberta.
We always seem to be taken aback by just how hot our summers get. We leave for work with a light coat, and then by the time we clock out at 5:00, it's sweltering! With multiple high-temperature days coming up on the calendar, how are you keeping your home and family cool?
Action Furnace is leading the way in central AC installations and we're experts in the setup of modern, residential air conditioning systems.
Give us a call! One of our friendly technicians will be happy to help you find the perfect cooling system for your family to get you through those hot summer days.
Should I Get Central AC in Alberta?
Just because we don't live in Florida or Arizona doesn't mean we couldn't use a breath of cold, fresh air in the summertime. The last few summers in Western Canada have been scorching in their own right!
Average summer temperatures are rising in Alberta. Combine this with the long, sunny days that our province is famous for, and it's hard to escape the heat! Keeping your home climate controlled through these sweltering months is becoming more essential than ever.
Upgrading an old air conditioner or installing a cooling system for the first time has several benefits for your quality of life, beyond simply staying chill.
Central AC Means Increased Efficiency
More and more Albertans are relying on central air conditioning to keep them cool against the summer heat. And that's because central AC is an efficient way to cool multiple areas within your home from one source.
An ENERGY STAR certified central air conditioner uses 8% less energy on average than a standard model. It gets even better if you are replacing an existing unit that is over ten years old because you could be saving upwards of 30%!
In addition to keeping your home cool, central air conditioning can also dehumidify the air in your home for increased comfort in the warmer months. This means no need to buy a separate unit, and even more energy savings for you.
Saving energy lowers your carbon footprint, keeping the planet and your wallet happy!
An Easy Home Comfort Addition
Did you know that a central air conditioner adds cooling capabilities to your home's pre-existing HVAC system? It's usually a pretty easy install because chances are your home is already set up for it.
You may be wondering: if central AC is connected to my furnace, how am I supposed to get cold air? Well, that's because it's not really connected to the furnace, it just uses the same ducting.
A split system, or central AC system, consists of indoor and outdoor sections. The indoor heat exchanger, or coil, mounts above the furnace, inside the ducting. The outdoor section consists of the remaining components, and the two units are joined by refrigerant lines and wiring.
If you're replacing your furnace or having new ductwork completed, it's a great opportunity to add a central air conditioner. A cooling system integrates right into your heating infrastructure.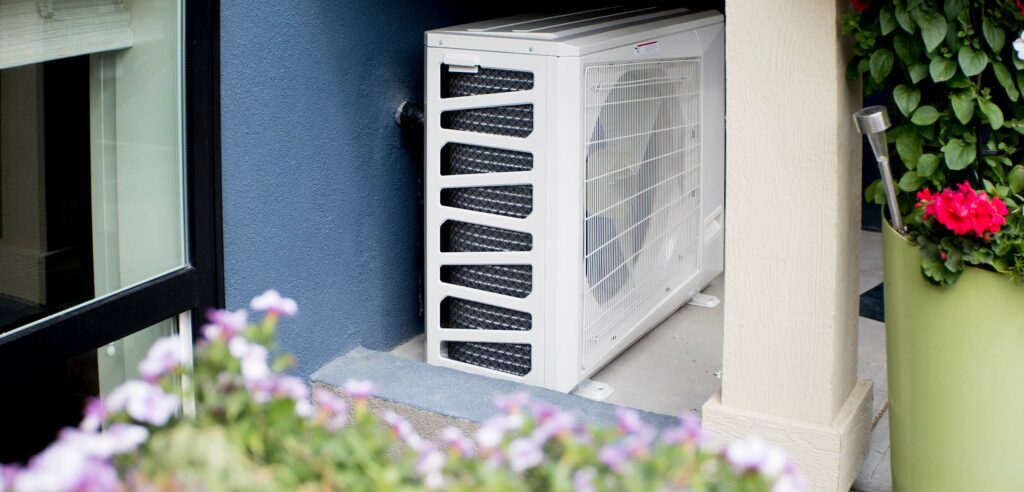 Better Summer Indoor Air Quality
Keeping the windows and doors of your home open in the summer may get a breeze going. But you can't regulate what's in your indoor air with all those open entries. Climate controlled central AC channels through your HVAC filter before you breathe it in.
This means no bugs or springtime debris flying into your mouth or hair! Air filters also trap allergens, bacteria, and viruses. When combined with other indoor air quality (IAQ) components, climate-controlled air can provide a much healthier breathing experience. Learn more about the benefits of regulated, filtered air here.
Not to mention the wildfires that have become commonplace during Western Canadian summers. Keeping windows open during the worst smokey days is uncomfortable and impractical. But you don't want to live in a sweatbox either!
To stay cool and breathe better, nothing beats a central air conditioning system for your whole home.
Reliable Cooling in Unreliable Weather
If there's one thing you can count on, it's that you can't count on Alberta's weather. That's why it's important to make sure you're familiar with the fine print when it comes to your central AC system. If something goes wrong, you want to know you won't be sweating trying to figure out a solution on your own.
The Importance of Warranties & Guarantees
When investing in central AC for your home, it's important to select not only the right unit but also the right installer, to make sure things are done efficiently and exceed industry standards.
At Action Furnace, our exclusive line of air conditioning units come with an industry-leading 12-year parts and labour warranty. We also offer a wide range of real guarantees that protect your investment in a home cooling system.
Peace of Mind with the Comfort Club
Providing world-class customer service is the focus of everything we do at Action Furnace. We also have an outstanding reputation for quality work and reliable service.
Join the Action Furnace Comfort Club today and get the peace of mind that Action Furnace is only a call away! You will receive an annual WOW! Tune-up, and an annual supply of standard filters. Plus enjoy front-of-the-line priority service and discounts on any future repairs you may need.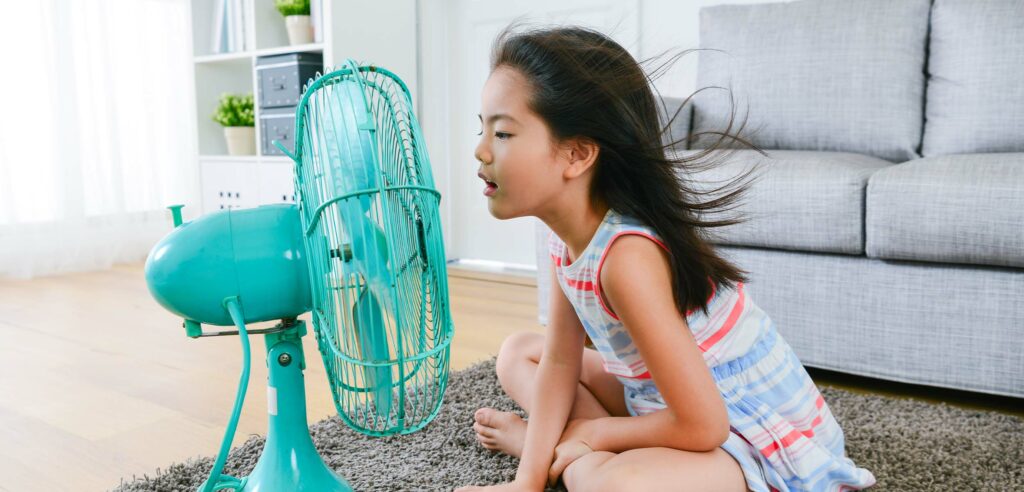 Stay Cool, Alberta!
Energy-efficient central air conditioners keep you comfortable inside your home with the advantage of clean, filtered air. Almost every homeowner in Alberta has a furnace to survive the winters. Central AC taps right into that distribution system and uses the same ductwork to disperse cool air too.
No more facetime with your fan!
As the summer highs continue to rise, more people are deciding it's worth it to install central air conditioning. And modern cooling technology means that systems are more efficient than ever. If you're tired of burning up in your home, make the move to comfort.
Give Action Furnace a call today, and stay cool, Alberta!
Related Posts: