Your furnace keeps you comfortable throughout the coldest stretches of the year, but you also need to keep it in proper working order—if you want t...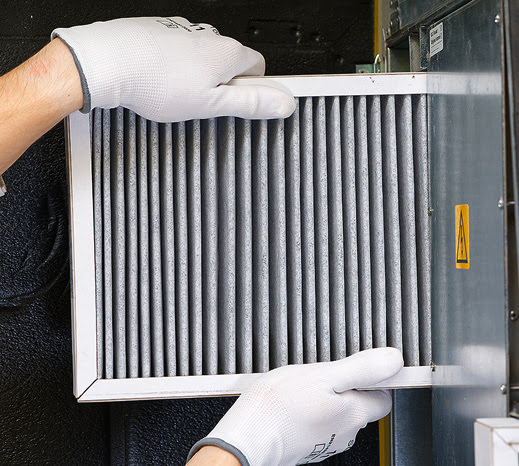 Your furnace keeps you comfortable throughout the coldest stretches of the year, but you also need to keep it in proper working order—if you want to keep your energy bills from going up, anyway. Maintenance prevents wear and tear on your furnace's sensitive components, which can cause it to work harder than would otherwise be necessary at heating your home. On the other hand, a well-maintained furnace can remain energy efficient for many years, allowing you to enjoy warmth in the wintertime without paying more than you expected.
Our team at Action Furnace has performed countless furnace tune-ups for Calgary homes, so we're in exactly the right position to show you why maintenance matters. Below, we'll walk you through the DIY tasks you can do to keep your furnace in great shape, plus a list of the things you shouldn't try to do without our help. Let's get started—things are heating up!
How Often Does My Furnace Need Maintenance?
Most healthy furnaces under 15 years old will continue to function efficiently if you get annual furnace tune-ups and follow a few basic best practices at home.
Remember: all HVAC equipment wears out eventually—so once your unit is 10-15 years old, it's probably time to think about replacing your furnace completely. Our experienced technicians will be able to give you an idea of your furnace's remaining useful lifespan when we show up to perform your yearly tune-up.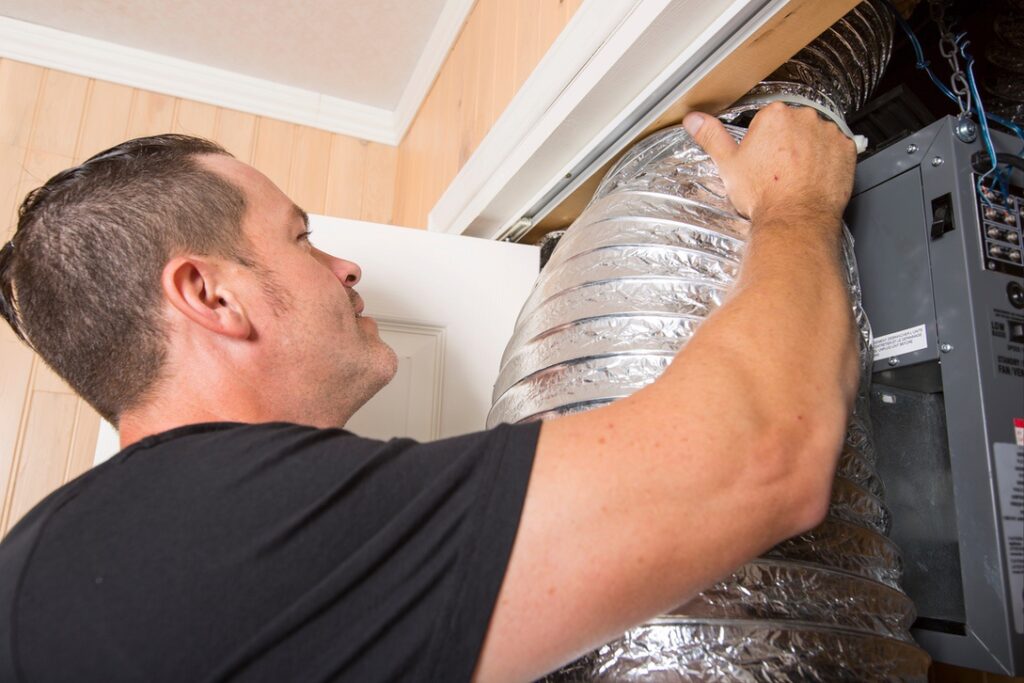 The Benefits of Regular Furnace Maintenance
Being proactive and diligent about furnace maintenance helps you save money, makes you more comfortable, and even keeps you safer! You'll benefit from:
Lower Heating Bills
Just like a car with a tuned-up engine gets better mileage, a tuned-up furnace gets better fuel efficiency. Removing blockages from ductwork, fixing air leaks, and lubricating moving parts allows your furnace to use the least amount of energy possible when bringing your home to the desired temperature, preventing waste and the costs that come with it.
Longer Equipment Lifespan
Maintaining your furance's components properly puts less stress on your furnace when you run your unit, allowing the entire system to last longer. Regular tune-ups also help your furnace technician get to know your furnace, providing you with more information about how to care for it and allowing you to prepare for when it eventually needs to be replaced.
Improved Air Quality
As your furnace runs throughout the heating season, allergens and pollutants build up on your filter and can eventually enter your ductwork. Tune-ups give us the chance to check your system's cleanliness and recommend duct cleaning if your air quality needs to be improved.
Our tune-ups also include an air filter replacement in case you haven't changed yours out in a while. Replacing filters consistently improves air quality in your living space.
Better Temperature Control
Making your furnace more efficient also makes it more responsive when you're adjusting the temperature in your home. That means faster, more consistent heating throughout your home—which is especially important given how quickly the temperature in Southern Alberta can change!
Cheaper & Less Frequent Repairs
Whenever we perform a furnace tune-up, we look for any signs that could indicate a major breakdown is on the way. If we find any, we let you know right away and present you with options for solving the issue ahead of time so you can avoid the cost of an emergency repair. The adjustments we make during tune-ups also make breakdowns less likely overall.
Safer Home Heating
Central furnaces have a number of sensitive components that can turn into safety risks if they aren't properly monitored and maintained. By inspecting your furnace's heat exchanger or flue pipes for cracks that could leak carbon monoxide, cleaning our potentially-flammable debris, and testing your furnace's safety controls, our techs improve your home safety every time you have us perform a tune-up.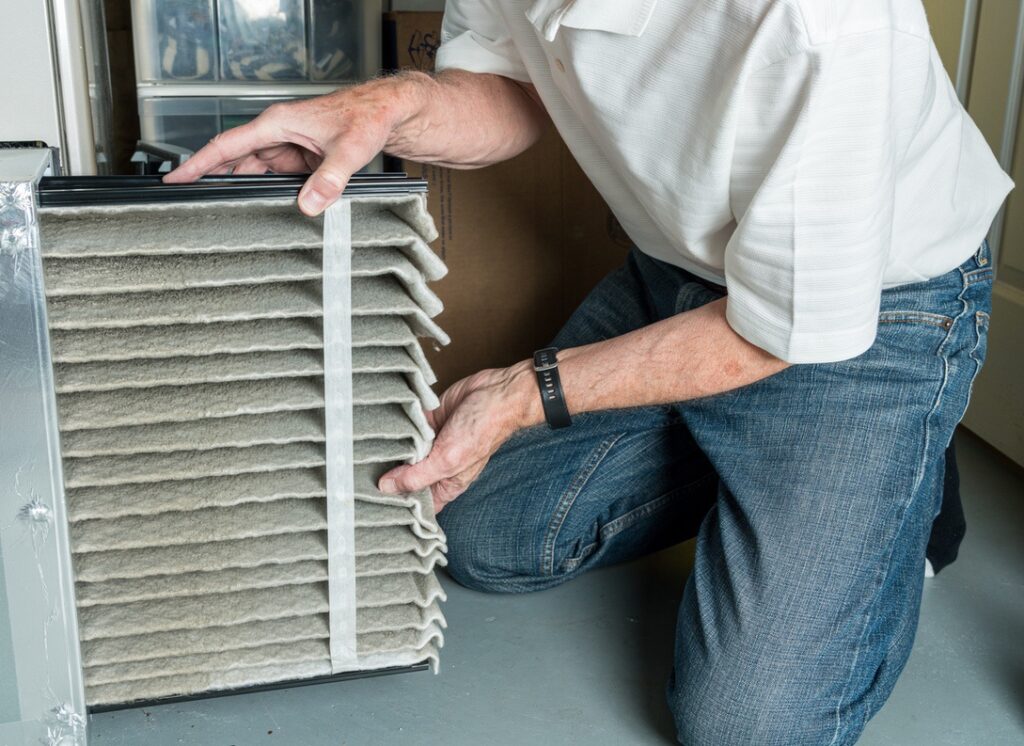 Our DIY Home Furnace Maintenance Checklist
Here are a few things you should do on your own to prevent unnecessary wear and tear on your furnace:
Check your air filters regularly and replace them once a month during the heating season (or clean them if your filters are reusable)
Keep the area around the furnace clean and clear of debris
Check the batteries in your thermostat and replace them if necessary
Test the batteries in your carbon monoxide detectors and replace them if necessary
Listen for unusual noises during furnace operation
These tasks won't be enough on their own to keep your furnace in perfect condition, but they'll help you avoid unexpected problems between professional tune-ups.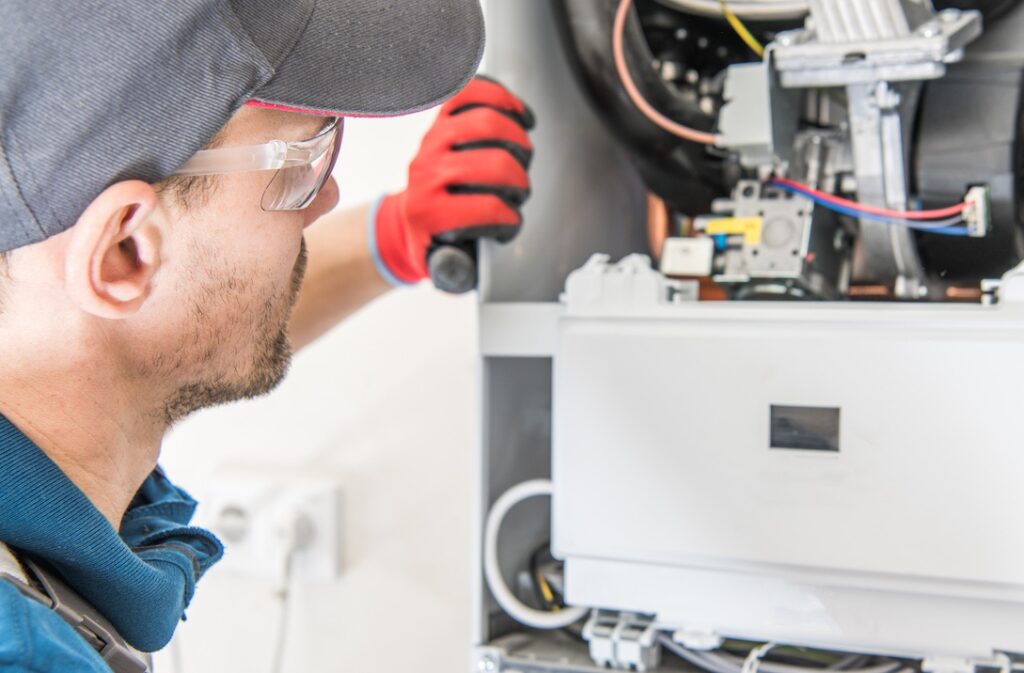 Essential Furnace Maintenance Tasks for Professionals Only
When our team visits your home to perform a furnace tune-up, we perform the following tasks:
Replace your furnace's air filters and leave a year's supply
Test your thermostat's operation and accuracy
Optimize your mechanical room
Ensure that your ventilation systems are efficient
Safety-check wiring systems
Check your water heater and heat exchanger
Check gas lines and valves for leaks
These tasks will make sure your furnace is ready to provide you and your household with safe, cost-effective comfort throughout the heating season and the rest of the year.
Make Your Furnace Maintenance More Affordable
The benefits of furnace maintenance outweigh the costs by a wide margin, making it a vital part of owning central heating equipment. You can make these tune-ups even cheaper by joining our Comfort Club Membership program, which provides an annual WOW! tune-up at every membership level (along with other benefits like priority service).
To learn more about the most affordable way to keep your furnace in great shape, contact Action Furnace and chat with one of our experienced home heating professionals. We'll be happy to answer any questions you have about your specific heating equipment and show you how to keep it working properly.
Related Posts: