Action Furnace works with homeowners across Alberta to keep their furnaces running efficiently. Here are 10 tips from our team to help you get the most out of your heating equipment when the weather outside gets cold, from regularly changing your filters to closing your flue or chimney damper.
...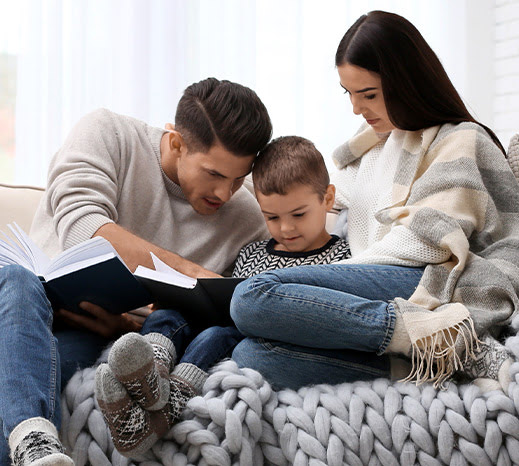 In Alberta's unpredictable climate, where brutal cold snaps can occur in practically any season, staying warm is as much about safety as it is about comfort. Whenever a chill enters the air, your furnace becomes your home's best friend. But what can you do to make sure your heating system is prepared?
Booking annual furnace tune-ups with Action Furnace's HVAC experts is essential, but there are also other things you can do to help keep your home cozy year-round. This guide will explore ten simple, cost-effective, and innovative ways to increase your heating efficiency, lower energy bills, and make your home a fortress against cold snaps.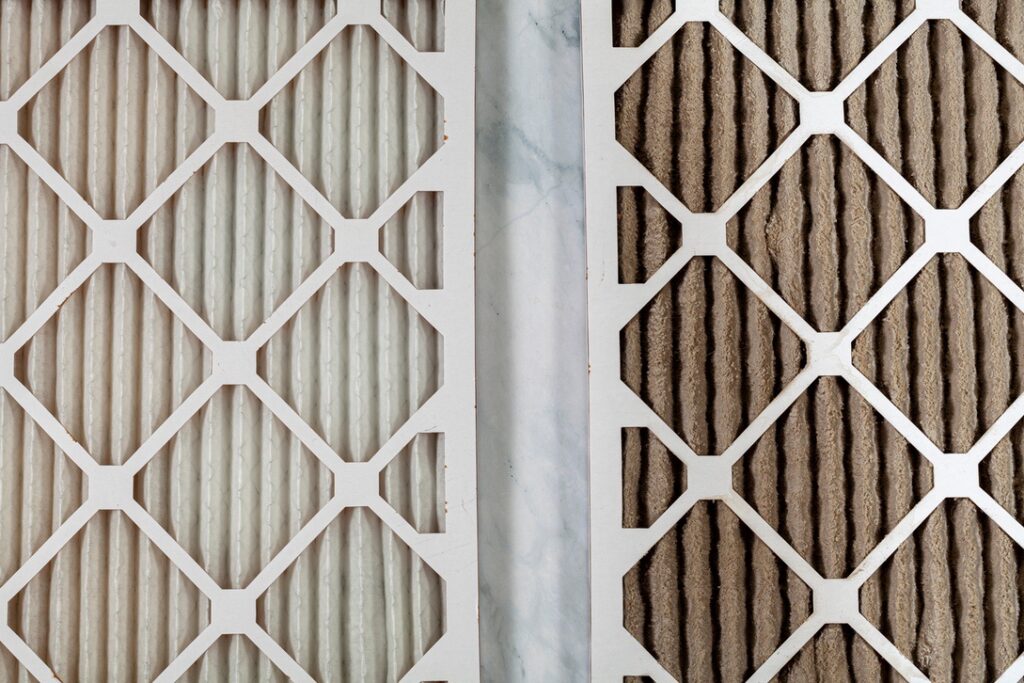 Tip 1: Keep Your Furnace Filter Fresh
Why It Matters
Replacing your furnace air filter is not just about cleanliness; it's about efficiency. A clogged air filter makes your furnace work harder, consumes more energy, and could even lead to a breakdown.
What You Can Do
Change or clean the air filter every month while your furnace is in use.
Ensure the furnace is well-maintained, especially during harsh Alberta winters.
See Also: Why Is Furnace Maintenance Important?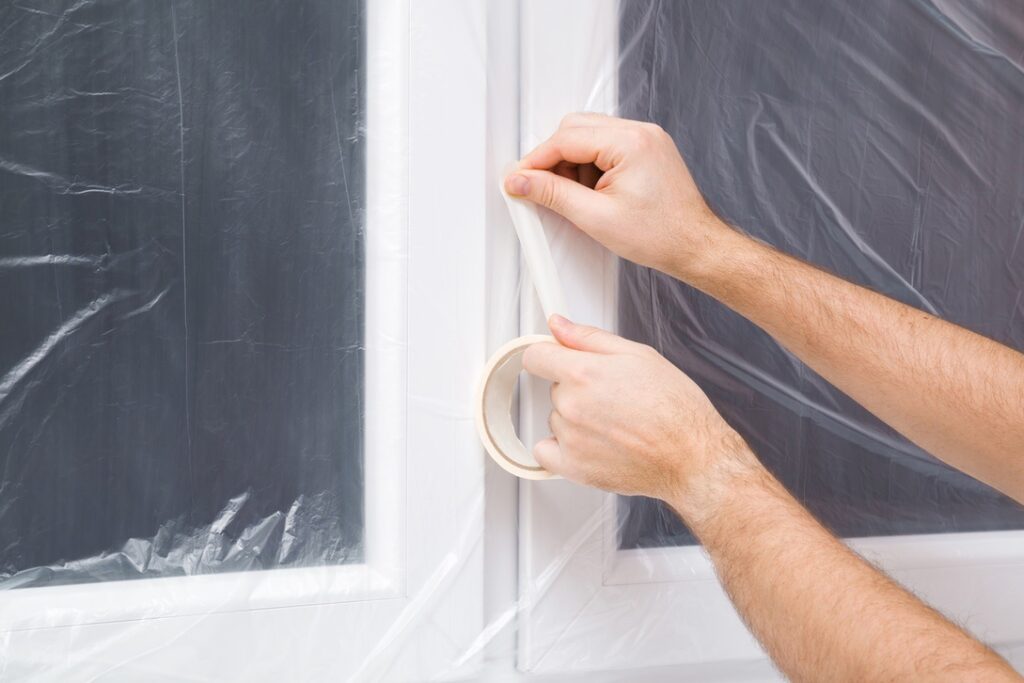 Tip 2: Insulate Your Windows with Plastic
Why It Matters
Windows can be a significant source of heat loss, particularly in older houses with single-pane windows. Insulating them helps prevent heat from escaping and helps your furnace achieve the results you want with less work.
What You Can Do
Use clear plastic wrap to cover windows during the cold months.
Try transparent kits (like those from 3M) to keep your view unobstructed.
Focus on seldom-used areas if you prefer not to use plastic in high-traffic rooms.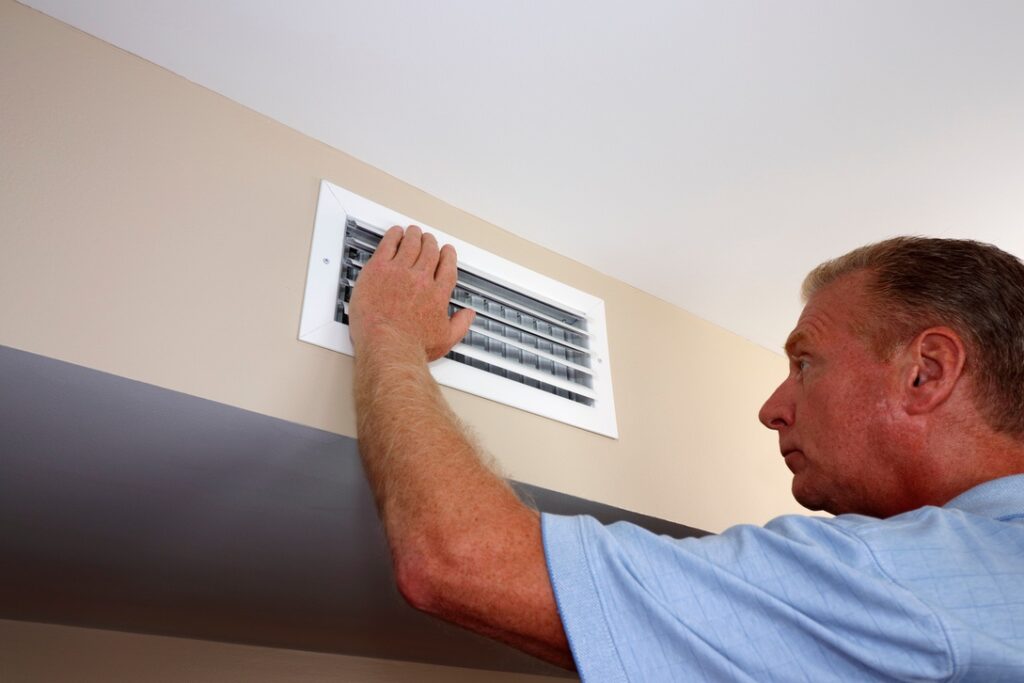 Tip 3: Ensure Heat Registers & Vents Are Unblocked
Why It Matters
Blocked vents reduce heating efficiency, causing your furnace to strain to meet the thermostat's demands.
What You Can Do
Inspect heat registers and vents as the weather starts to cool.
Rearrange furniture to allow heat to circulate properly.
Keep wall vents uncovered for maximum efficiency.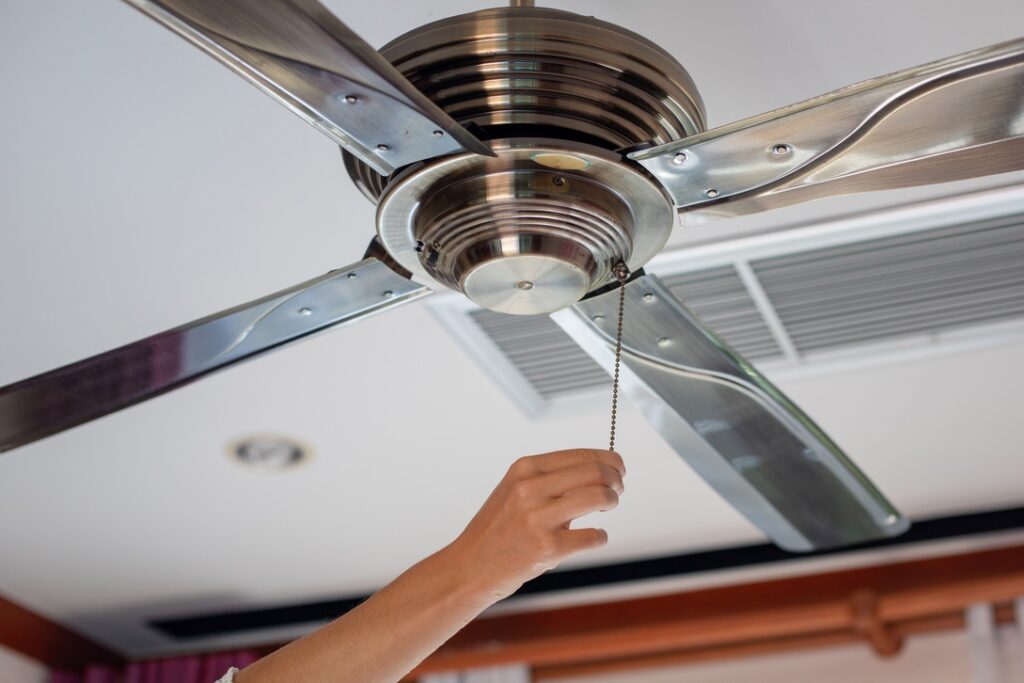 Tip 4: Reverse Your Ceiling Fan
Why It Matters
A ceiling fan isn't just a summer accessory. Changing its direction in winter helps circulate warm air throughout your home's interior.
What You Can Do
Reverse the ceiling fan's direction to draw cold air upward.
Keep the fan at its lowest speed to avoid cooling the room.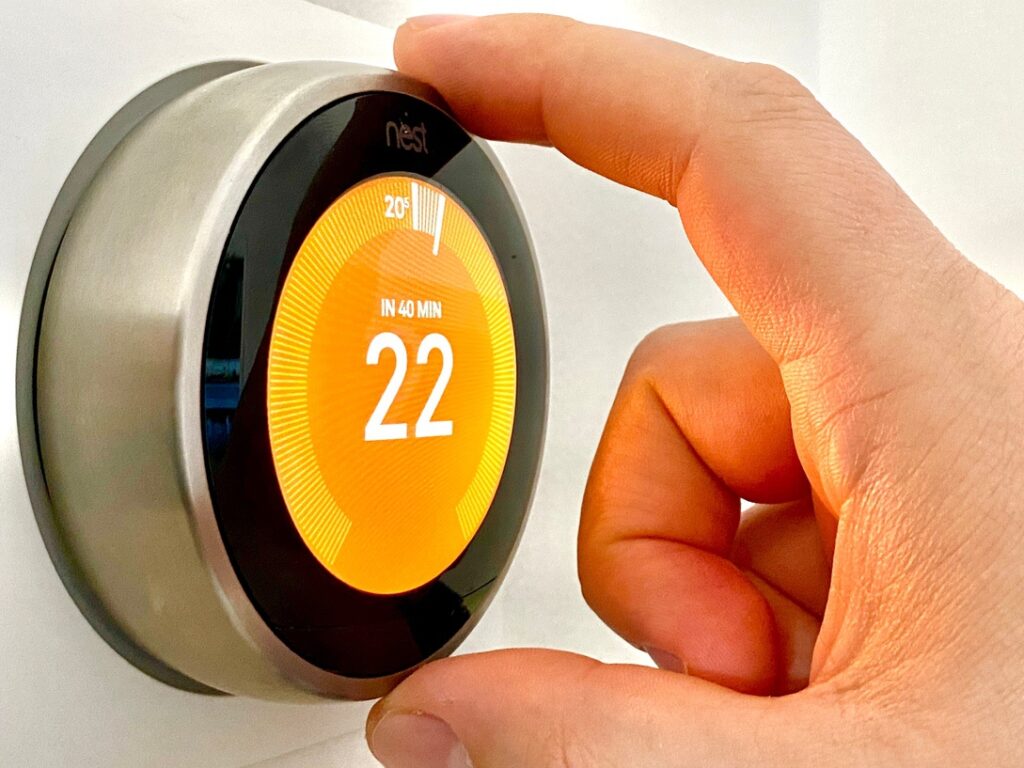 Tip 5: Optimize Your Thermostat
Why It Matters
Setting your thermostat properly allows you to achieve comfort at home without wasting energy by making your equipment work harder than necessary.
What You Can Do
Consider installing a programmable or smart thermostat (smart thermostats can significantly reduce energy costs by optimizing heating based on your activity patterns).
Set lower temperatures for when you're away, and higher ones for evenings and weekends.
See Also: How to Save Money with a Smart Thermostat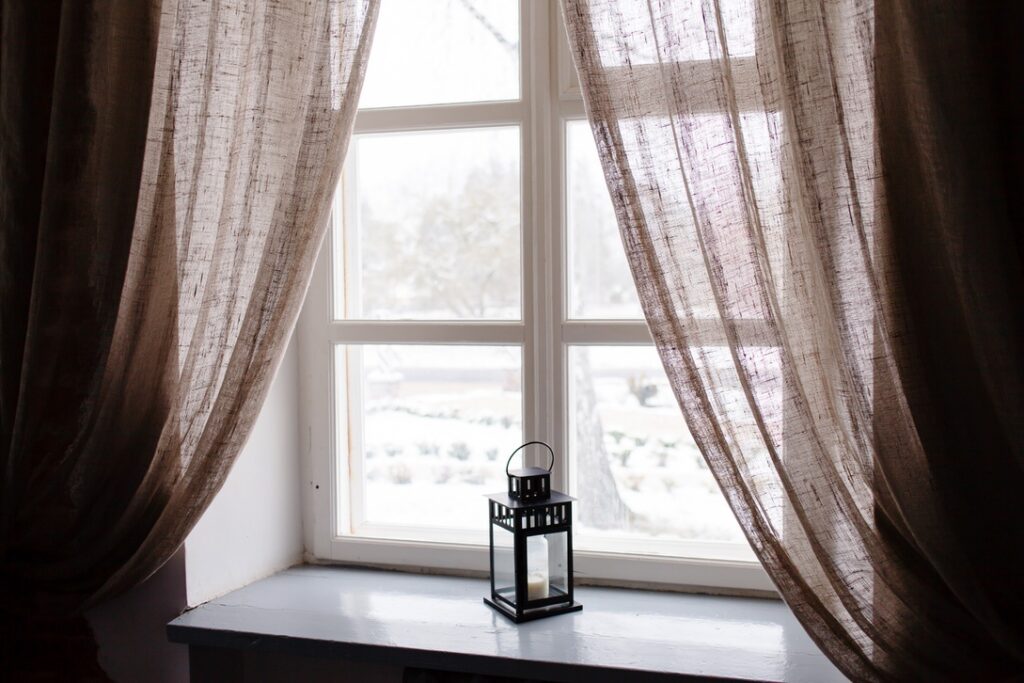 Tip 6: Use Your Curtains Strategically
Why It Matters
Your curtains aren't just for privacy; they can also be valuable tools in keeping your home warm. Opening and closing them at specific times can help your home trap the most natural light (and heat) possible, supplementing the heat your furnace produces.
What You Can Do
Open curtains and blinds during the day to allow sunlight in through south-facing windows.
Close them tightly at night to keep the warmth in and the cold air out.
Experiment with different colours and materials to see what works best for your home's insulation needs (light colours reflect heat while dark colours absorb it).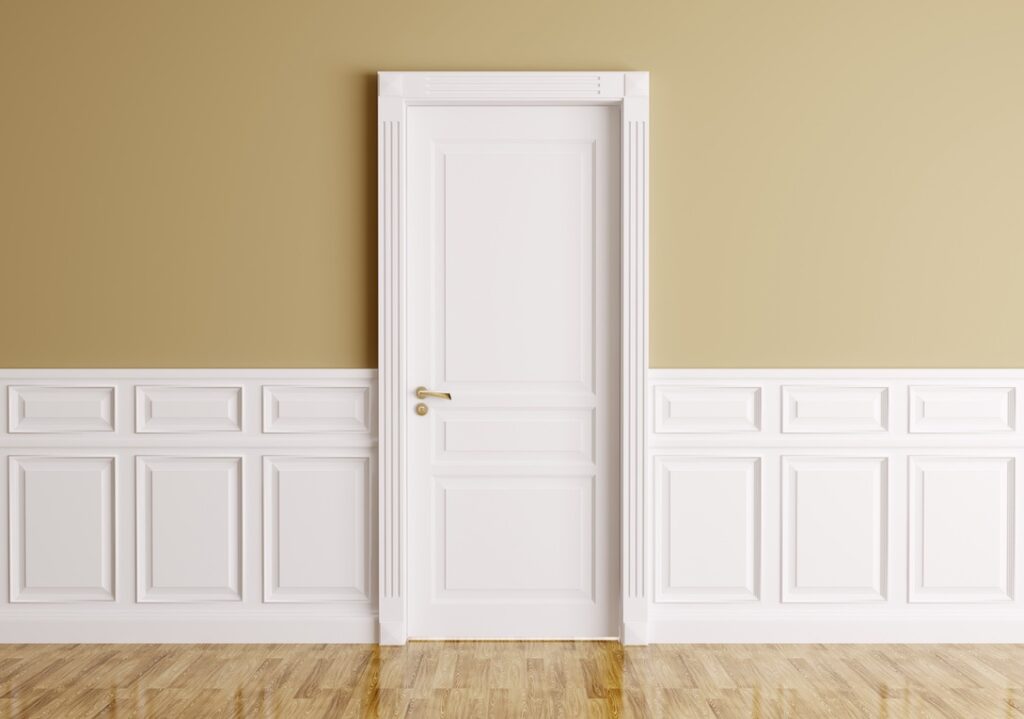 Tip 7: Don't Heat Unused Rooms
Why It Matters
Heating unused rooms can waste energy. By controlling the flow of heat, you can direct warmth to where you need it most.
What You Can Do
Close doors to unused rooms like storage areas and guest bedrooms.
Consider closing off vents or registers in these spaces for added efficiency. You may also want to add zones to your home's ductwork.
Remember to readjust settings when guests are present or when rooms are in use.
See Also: Should I Have a Zoned HVAC System?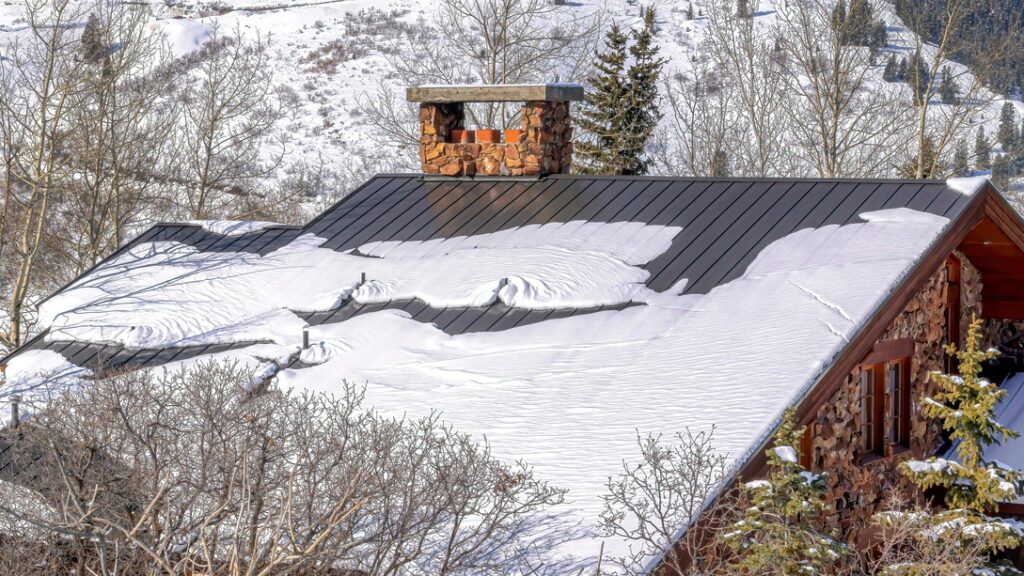 Tip 8: Secure Your Chimney Damper (Flue)
Why It Matters
An open chimney damper can lead to unwanted drafts and loss of warm air, making your heating system work harder than it needs to.
What You Can Do
Close the chimney damper when the fireplace is not in use.
Check for a damper in older fireplaces (they might not always have one).
Remember to open the flue before using your fireplace to let smoke exit safely.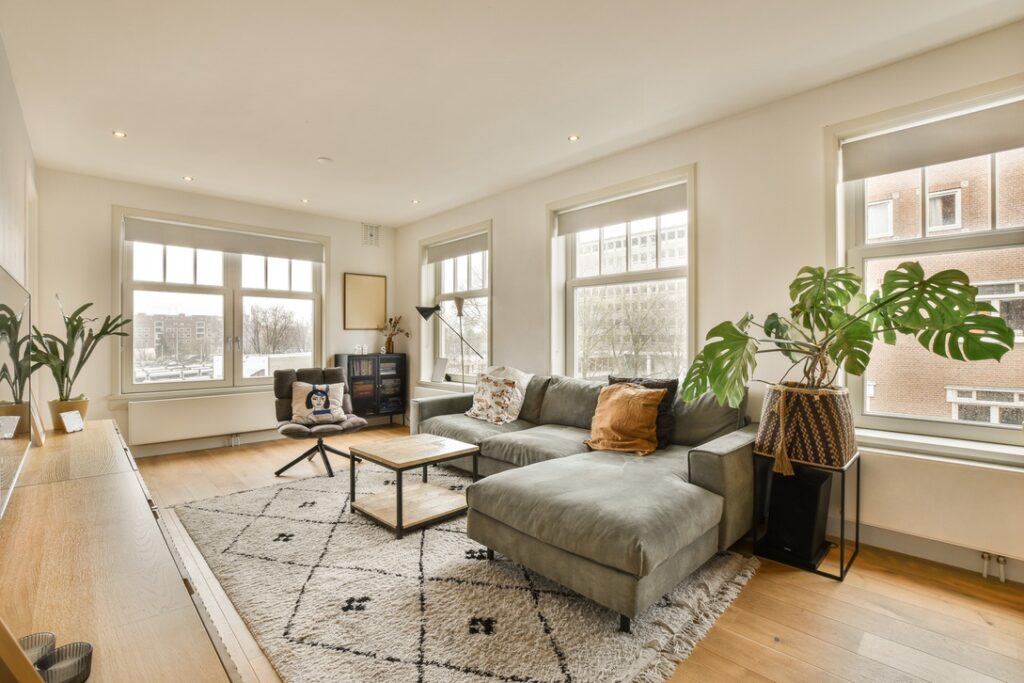 Tip 9: Put Rugs on Hard Floors
Why It Matters
Rugs provide extra insulation on hard-surface flooring, helping to reduce the chill on your feet.
What You Can Do
Place rugs in areas with hard floors to prevent heat from being lost through the floorboards.
Make sure your rugs are not covering any heat registers.
Experiment with different materials and thicknesses to find the perfect rug for your needs.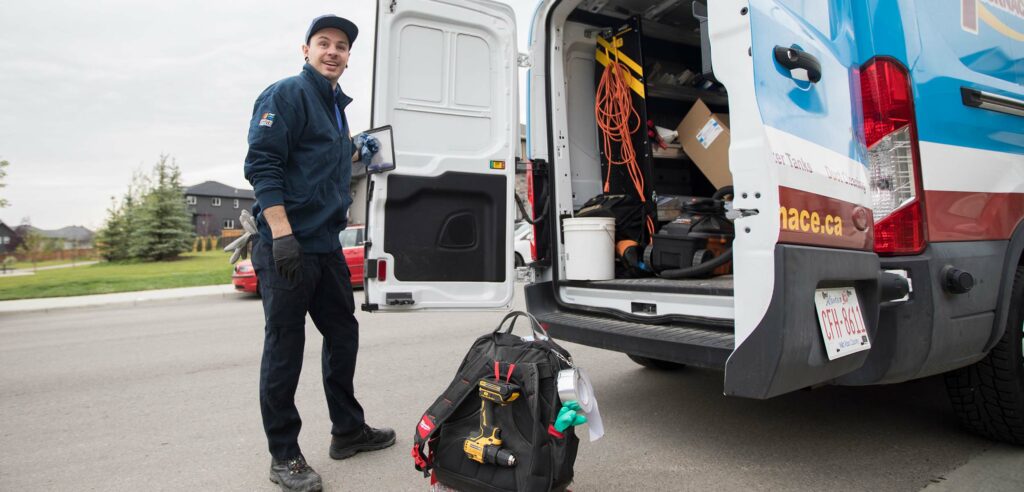 Tip 10: Schedule Yearly Professional HVAC Tune-Ups
Why It Matters
Your heating system needs professional care to perform efficiently, especially during an Alberta cold snap. Our experienced technicians perform comprehensive multi-point inspections that assess your heating system's performance and safety so that you can keep using it efficiently.
What You Can Do
Make Sure Your Furnace Can Handle the Cold
Cold weather is a natural part of living in Alberta, but it also comes with challenges—especially when it comes to keeping our homes warm and cozy. By implementing the ten tips above, you can quickly improve your heating system's efficiency, save money, and enhance comfort.
Just remember: while DIY tips are helpful, professional maintenance is essential. When it's time to have experienced HVAC technicians work on your furnace, Contact Action Furnace. Our team is ready to help you experience the peace of mind that comes with knowing your home is truly cold-weather-ready.
Related Posts: