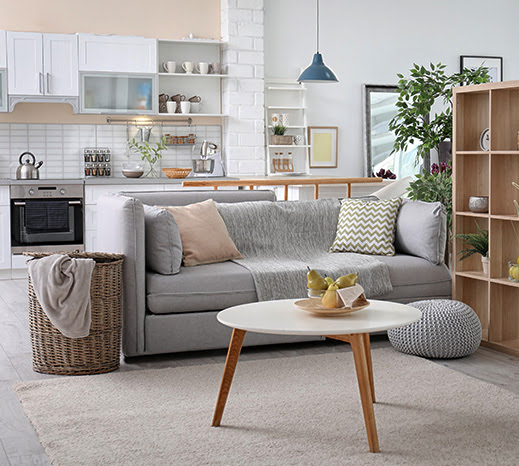 Leaving your home on a trip can be exciting, but it shouldn't create worry or anxiety. Make sure you can enjoy your travels by following a few easy steps to keep the home you own or rent safe while you're gone.
Proper maintenance of your HVAC equipment is a vital part of ensuring a safe home while nobody's there to take care of it every day. Below, you'll find tips from the Action Furnace team on how to keep your furnace healthy and prepare your AC before going on vacation, as well as other important home safety tips.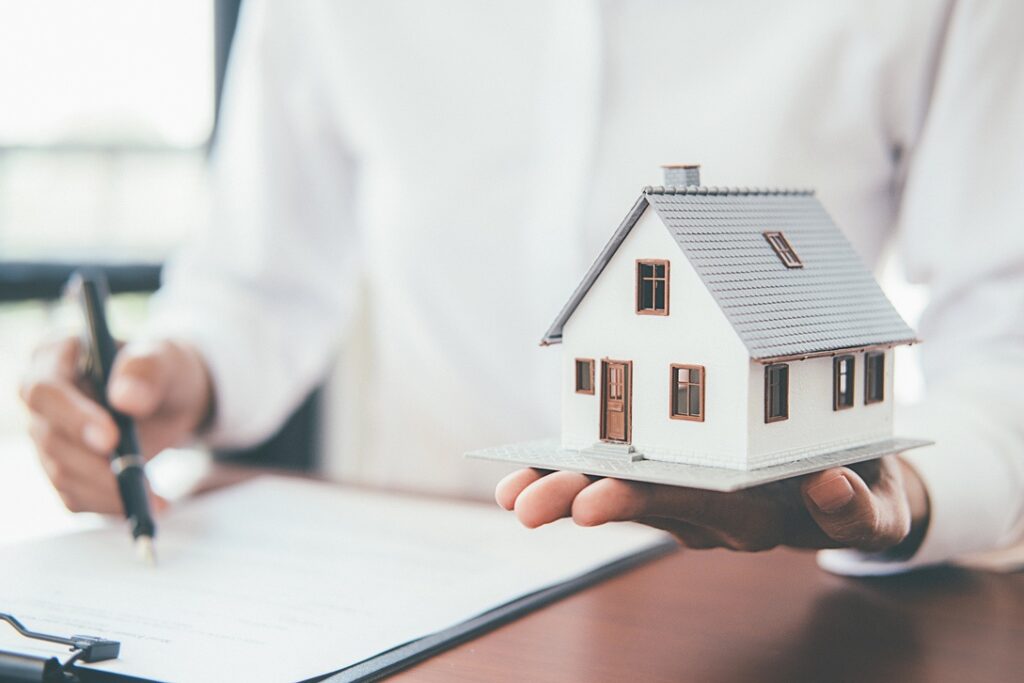 1. Get Homeowner's or Renter's Insurance
Although insurance will not prevent damage to your home, it will help you fix damages or repurchase items lost due to a robbery or accident. Most insurance plans are affordable and require very little maintenance (unlike your home).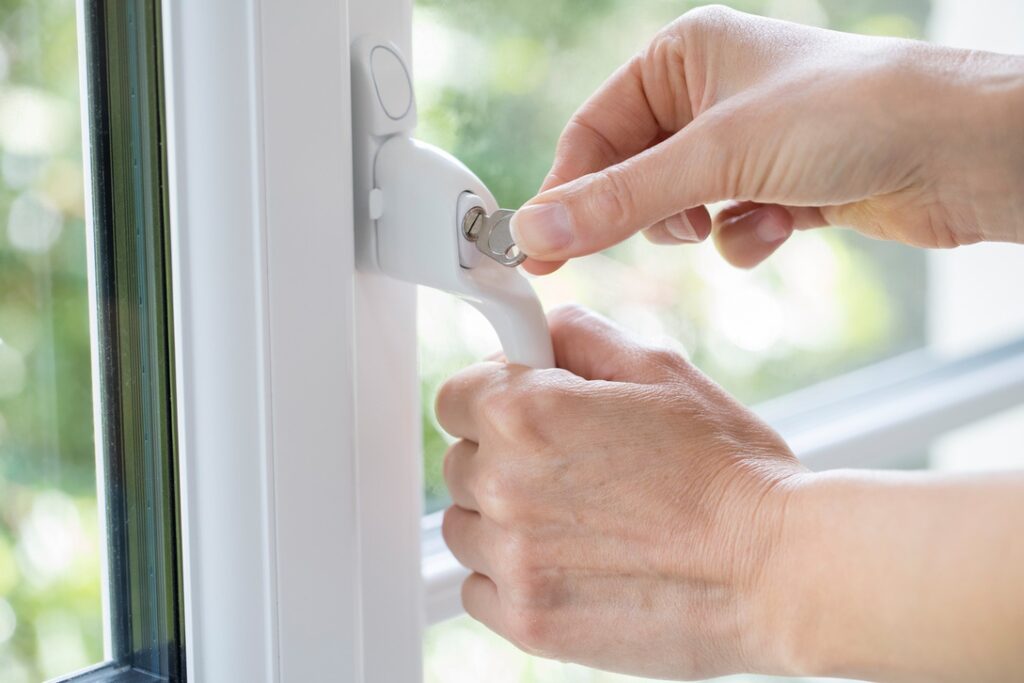 2. Install Secondary Locks on Your Windows
Most home invaders are looking for the easiest house to hit. Applying a secondary lock on your window can deter criminals from targeting your home. A simple way to apply a secondary lock is to cut wooden dowels to the correct length to fit in the channel in which your windows slide. Most home supply stores also sell metal clamps that can be placed in the window channels to lock the windows.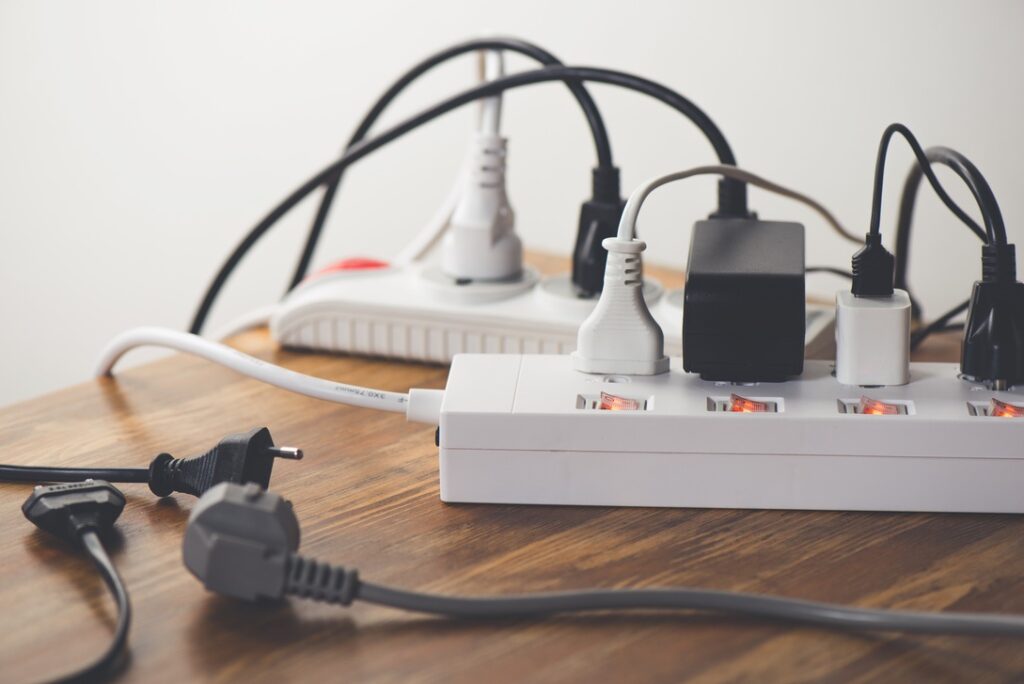 3. Verify That All Electrical or Gas-Powered Items Are Disconnected or Off
Complete a walkthrough of your home right before you leave the house. Turn off all house and bathroom fans, and make sure to unplug electrical items like hair dryers, toasters, heaters, or computers. If left on, there is a risk that these appliances could become a fire hazard.
4. Book HVAC Service Before You Leave
You don't need to turn off your furnace or AC before going away—in fact, you shouldn't, especially if you have plants or pets in the house. But we do recommend making sure your equipment is in good condition before leaving so that you don't have to worry about it malfunctioning during your travels.
Having professionals check your furnace, air conditioner, and ductwork to ensure everything is working properly is the best way to ensure peace of mind before you exit the house for an extended period of time. Our furnace and AC tune-ups are an easy, cost-effective way to assess the health of your equipment and identify any areas that need improvement before you leave.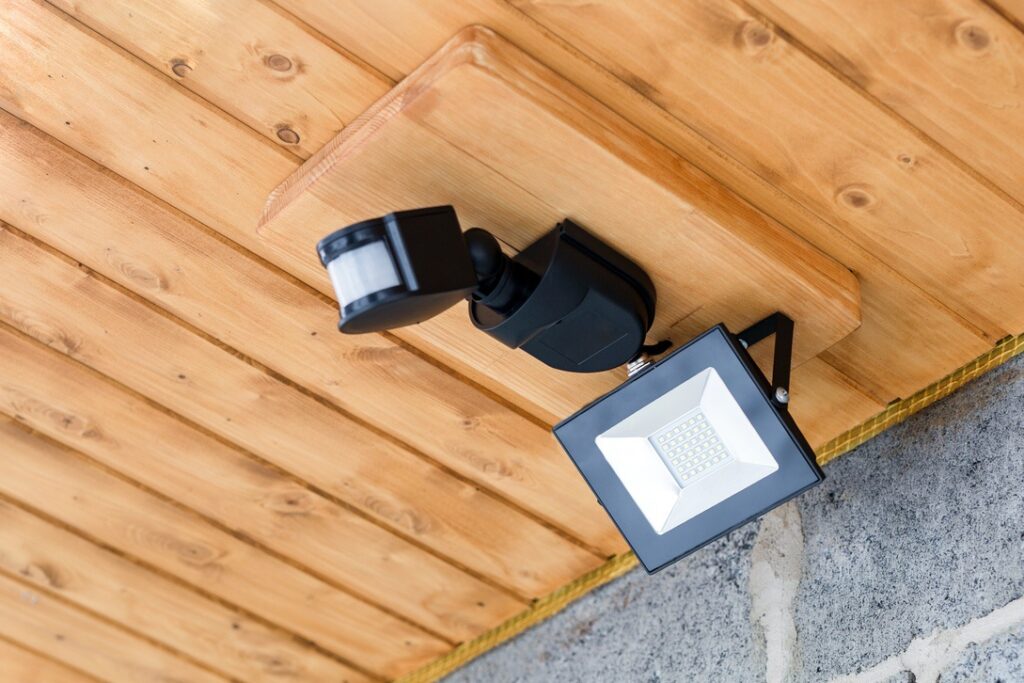 5. Install a Motion Sensor Light Outside Your Home
Most potential trespassers can be scared off by even small deterrents. Installing a light activated by a motion sensor outside your back entrance and on your front porch can quickly make a would-be burglar think twice before targeting your home.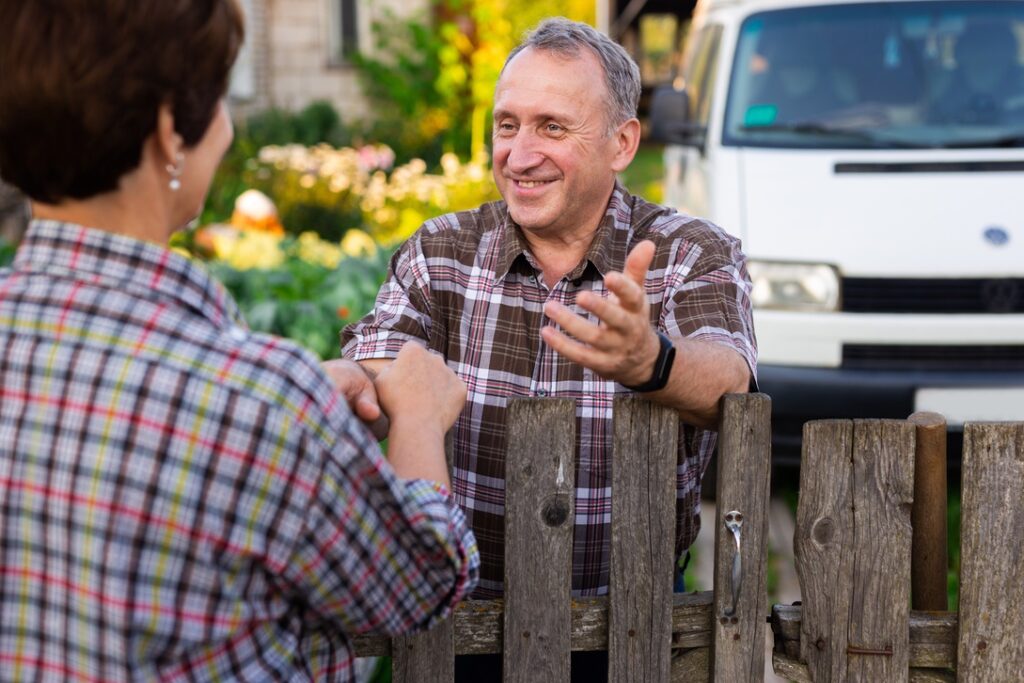 6. Have a Friend or Neighbor Check in On Your Home
Most friends and neighbors are happy to check in on your home during your vacation. By doing so, they'll be able to identify any potential hazards quickly and alert you before they become bigger problems. Potential home invaders will also think that your house is occupied, making them far less likely to attempt a break-in.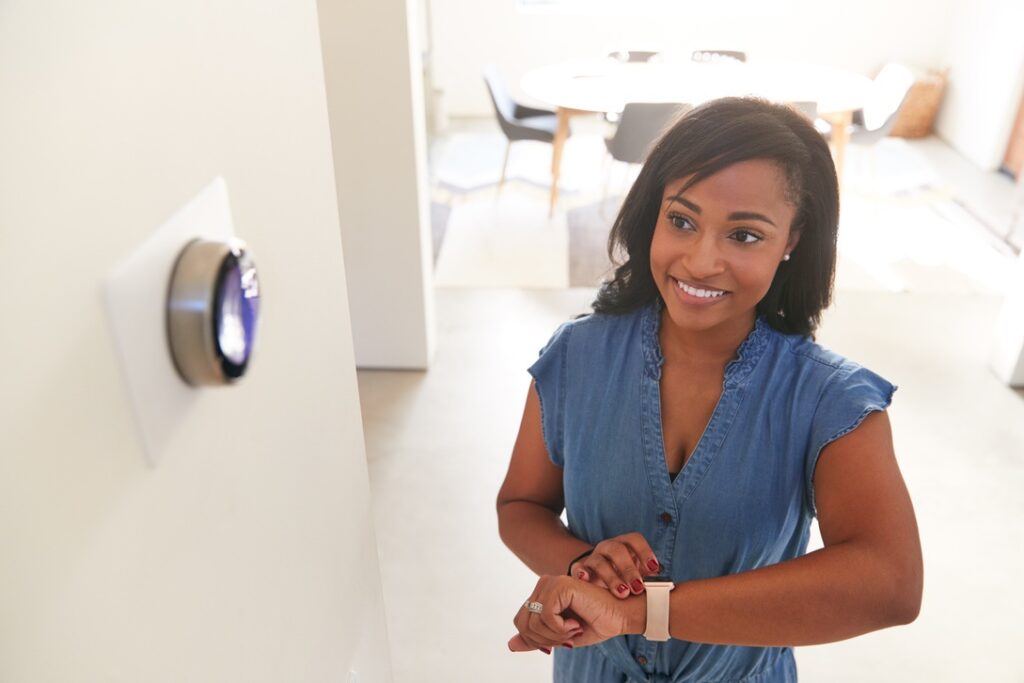 7. Use Programmable Lights, Thermostats, & Other Electronics
Invest in timers to turn on and off lights and electronics, like televisions or radios, throughout the day. This gives the appearance that someone is home, even when you're away. Set the timers to simulate normal usage patterns, making it less likely that potential intruders will notice your absence.
It's also a good idea to use a smart thermostat so that you can program it to turn off your furnace or air conditioner before you leave and start them up again just before you return. This will reduce the risk of an accident created by unattended equipment, prevent you from wasting money by accidentally running your heating and cooling equipment while you're out of the house, and ensure that you can return to a comfortable home environment.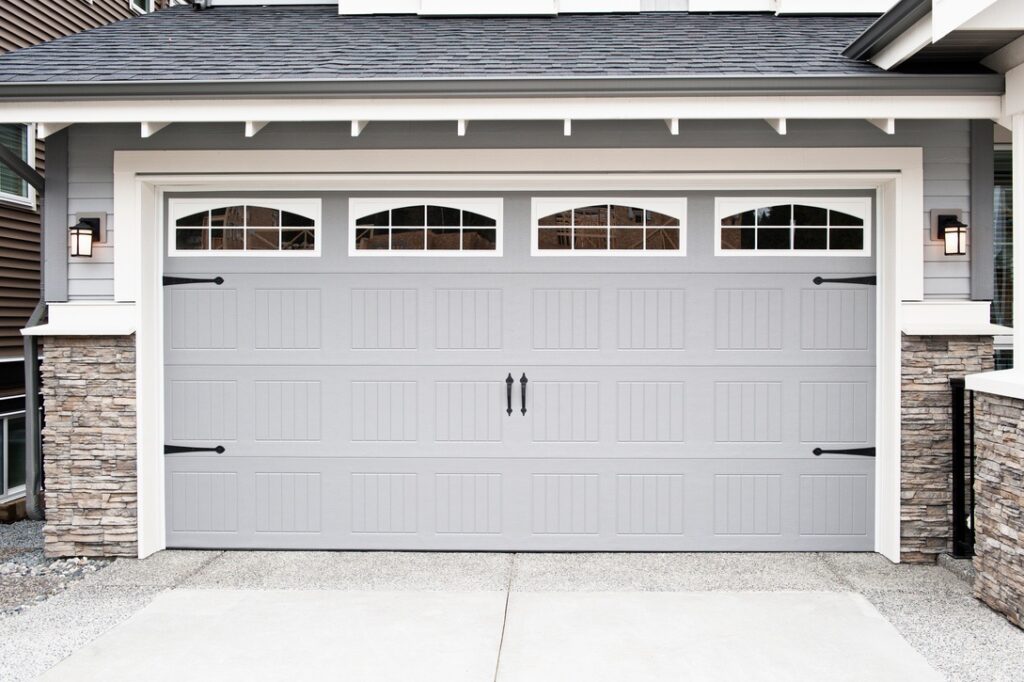 8. Secure Your Garage Door
Garages are a common entry point for burglars. To keep your home safe while you're away, disconnect the automatic opener and manually lock the door from the inside. You can also add a padlock or extra security bar for added protection.
Don't forget to remove any garage door openers from your vehicle if it's parked outside, as thieves can use these to gain access to your home. In fact, we recommend parking any vehicles you own inside the garage before securing it to eliminate this risk.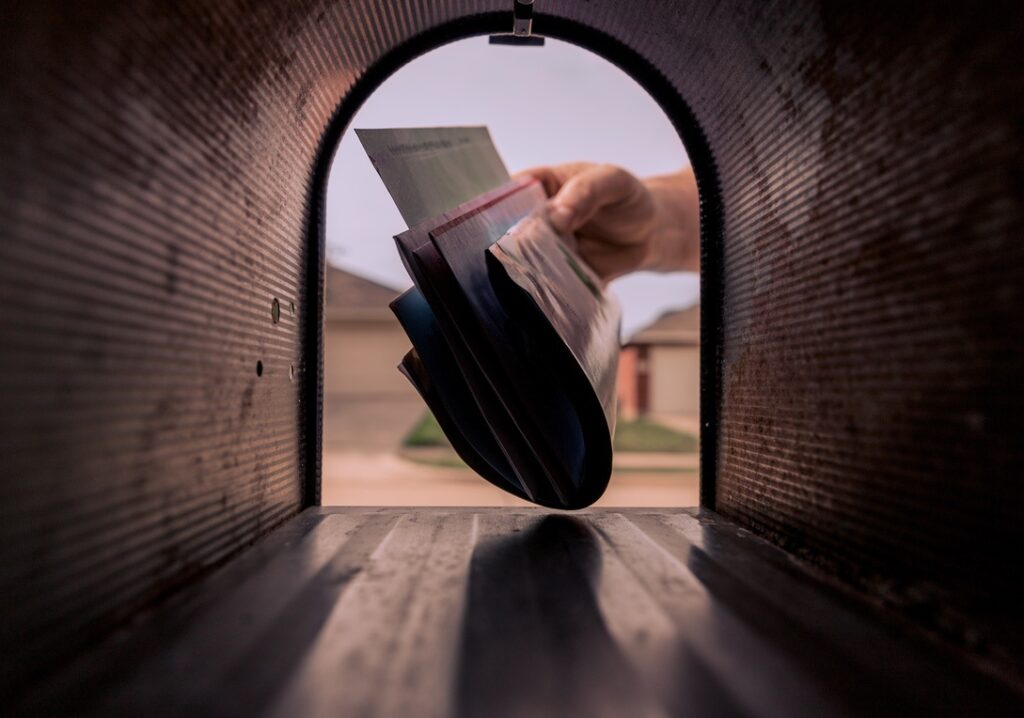 9. Hold Your Mail & Newspaper Delivery
An overflowing mailbox or a pile of newspapers at your doorstep is a clear indication that no one is home. Contact your local post office and newspaper provider to put a temporary hold on deliveries while you're away.
Alternatively, ask a neighbor or friend to collect your mail and newspapers daily. This will maintain the appearance of an occupied home, and may give potential thieves pause if they see that people are around your property on a regular basis.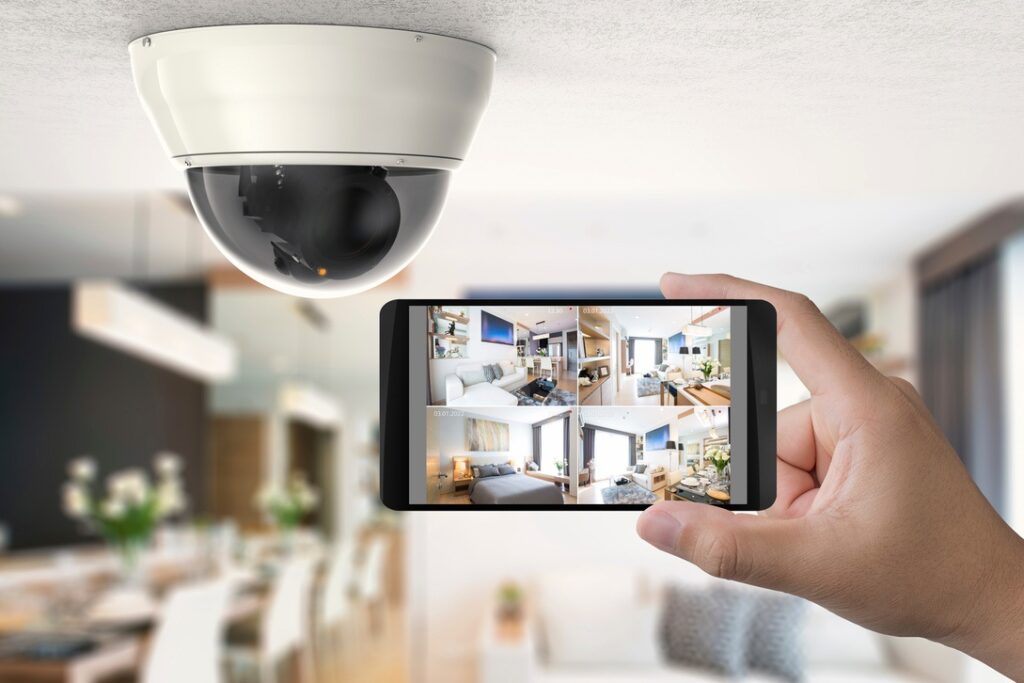 10. Install a Home Security System
A home security system with monitoring services can provide an extra layer of protection while you're away. Many modern systems offer smartphone apps that allow you to monitor your home remotely, including checking live video feeds and receiving notifications if alarms are triggered. Additionally, displaying security system signs and decals on your property can serve as a deterrent to potential burglars.
Take a Comprehensive Approach to Your Home Safety
Keeping your home safe isn't just about deterring burglars—it's also about making sure your lighting, appliances, and HVAC equipment is prepared to function safely and effectively while you're gone. By investing in smart thermostats and following a few other best practices, you can vastly improve your home's safety while you're away on business or vacation, allowing you to relax and focus until you return.
To book service for your heating and cooling equipment, contact Action Furnace in Calgary, Edmonton, or Red Deer. One of our representatives will be happy to help you.
Related Posts: