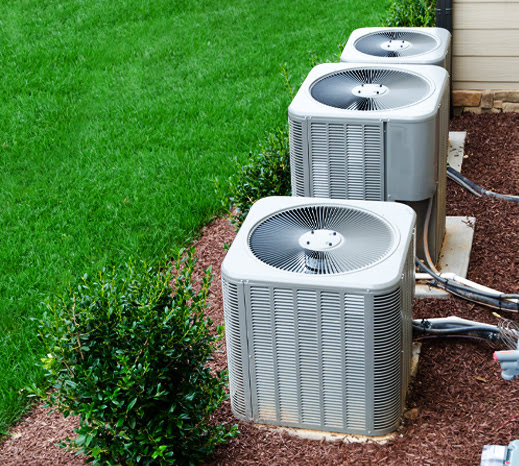 Air conditioning is practically a must for keeping your home cool and comfortable throughout Alberta's hot and dry summers—but what type of air conditioner should you invest in? Is it worth installing central AC in your home to provide even cooling throughout, or is your home better suited to several ductless mini-split systems? What about window air conditioners and portable units? And let's not forget heat pumps!
Don't worry; we've helped all kinds of Alberta homeowners find the air conditioners that work best for them, and we're here to do the same for you! Below, we break down each main type of air conditioner, lay out the pros and cons, and tell you who each kind is best for. By the time you're done reading, we bet you'll feel cooler already.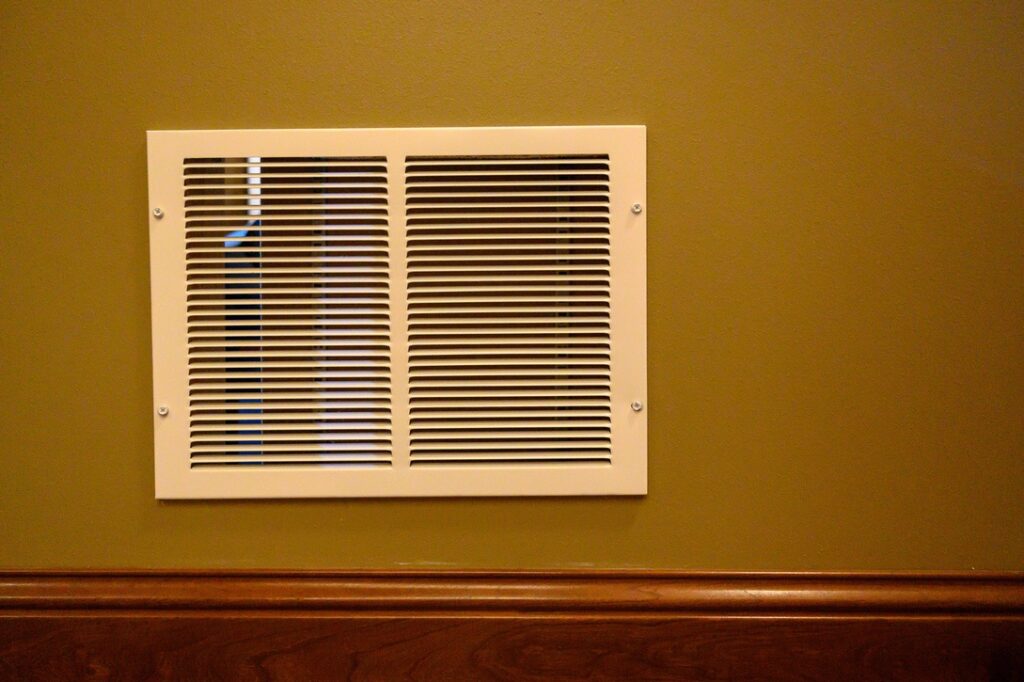 Central Air Conditioners
Central AC remains one of the most energy-efficient ways to cool an entire home—as long as your house has room for the ductwork. These systems put the condenser and compressor in an outdoor unit, while the evaporator coil is located indoors (usually near your central furnace).
How They Work
As refrigerant moves between these units, it undergoes several state changes and absorbs heat from the air coming through your ducts via the return vents. That heat ultimately gets released to the air outside, allowing cool air to flow back into your home through the supply vents.
Why They're Great
Since central AC relies on ductwork to carry treated air, there's no need to use multiple units with their own individual air handlers. This often results in lower electricity usage when trying to cool an entire home, and keeps your utility bills low.
What to Consider
Installing central AC can require more of an investment upfront, and they require yearly maintenance to stay efficient in the long run. You can get a quote from us on what it costs to install central AC in your home, and arrange for annual air conditioner tune-ups to avoid breakdowns and replace wear components.
Who They're For
Homeowners who want a cost-effective long-term cooling solution and have room in their homes to install ductwork.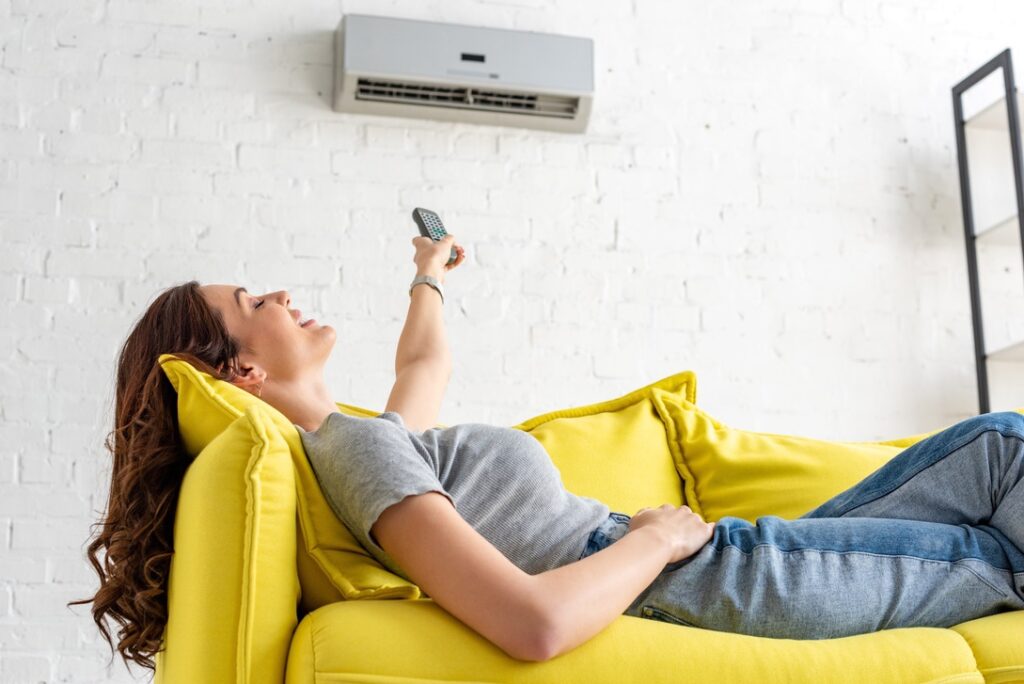 Ductless Mini-Split Systems
Like central AC, a ductless mini-split air conditioner transfers refrigerant between an indoor and outdoor unit to remove heat from the air in your home. The main difference is that these systems don't require ductwork and are designed for smaller spaces.
How They Work
These air conditioners are usually built on exterior walls, with the interior unit facing into the home on the other side. Instead of moving into your home through ducts, air cooled by a ductless mini-split system is blown into the space around the indoor unit via a built-in air handler.
Why They're Great
Since there's no ductwork in these systems, they're typically easier and faster to install than central air conditioners. This can make them ideal for homes without room for ducts, and means they have lower upfront costs as well.
What to Consider
If you're only cooling a small home or a few rooms of a building, ductless mini-split systems are useful—but installing them in every room of a larger home is typically more expensive and less efficient than installing a central air conditioner. They're also not maintenance free—like central air conditioners, you should have them tuned-up by a pro every year to ensure there are no leaks in the refrigerant lines, problems with the air handler, or other mechanical issues.
Who They're For
Homeowners with small homes where ducts can't be installed, or homeowners who only need to cool a portion of their space.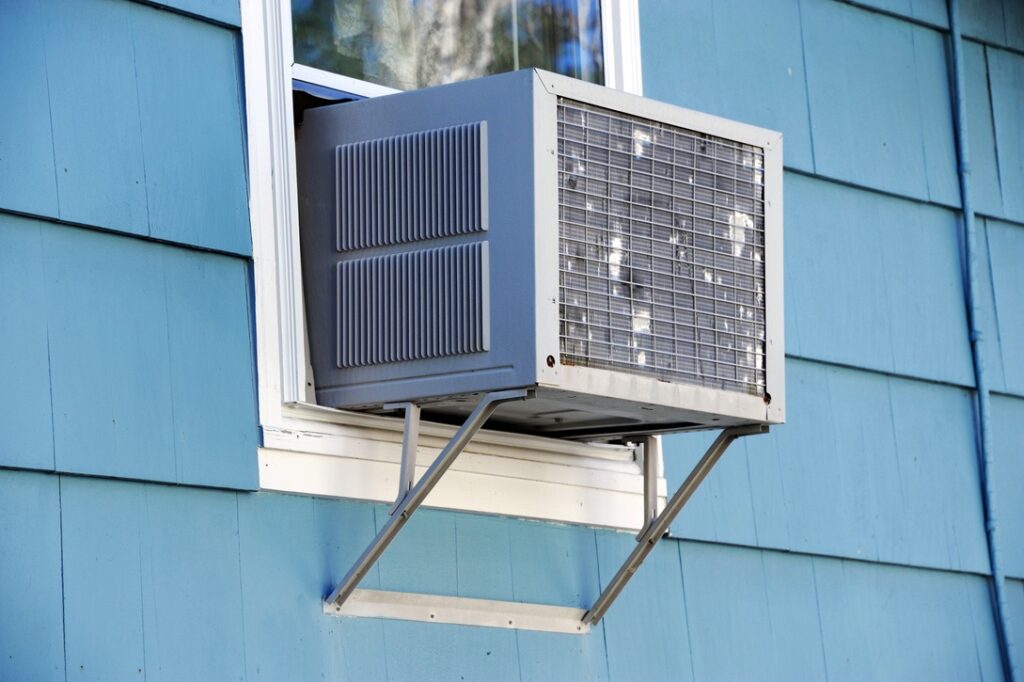 Window Air Conditioners
Window air conditioners hold all their components in a single unit, which sits in a window frame so that heat from inside can be pulled through and expelled into the outdoors.
How They Work
Once a window air conditioner draws air in from the room, that air passes over the evaporator coils. The refrigerant in the evaporator coils draws the heat out of the air—then the cool air gets blown back into the room while the heat is released through the condenser coils on the side facing the outdoors.
Why They're Great
Window air conditioners are less expensive than central AC and ductless mini-split systems. They're also much easier to install, since everything is contained in a single unit.
What to Consider
Window air conditioners aren't suitable for cooling entire homes, and they can even struggle to cool large rooms unless you buy a unit with high enough cooling capacity (which are typically on the more expensive end). It also goes without saying that they'll block the view from the windows where they're installed.
Who They're For
People living in apartments or homeowners who only want to cool single rooms and don't mind blocking off a window to do it.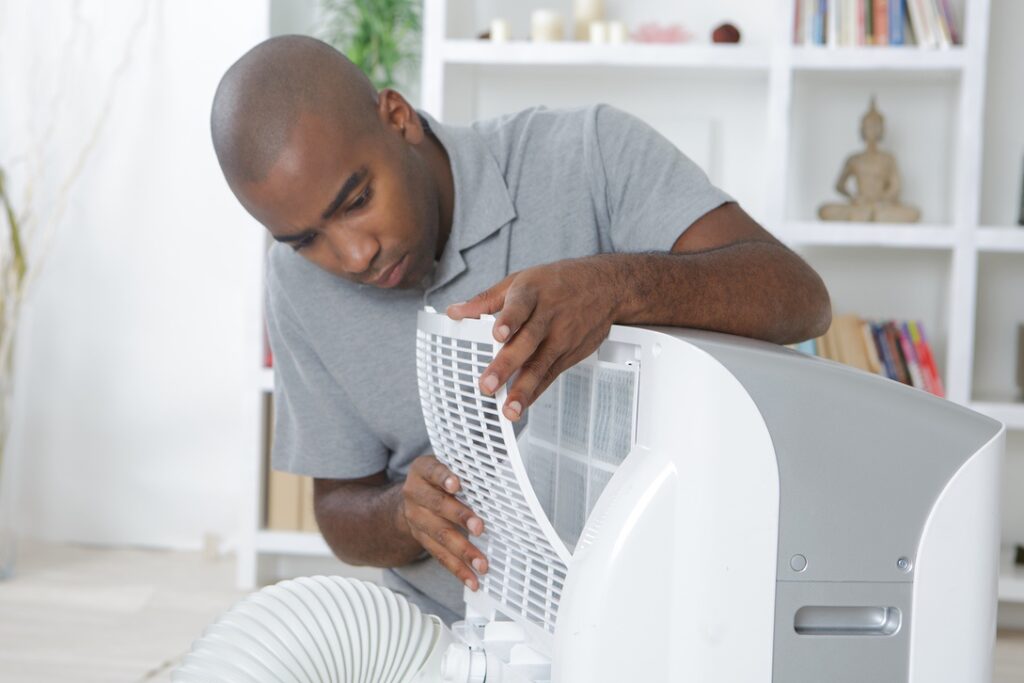 Portable AC Units
These units are designed to stand alone and are designed so that you can move them from room to room without much effort.
How They Work
Like window air conditioners, portable ACs contain all their components in a single unit. However, they don't need to be mounted in a window—instead, they use a hose that moves heat from the condenser coils at the rear of the unit to the nearest window, where it can be released outside.
Why They're Great
These air conditioners are among the least expensive to purchase upfront, often costing just a few hundred dollars (depending on the cooling capacity of the unit you choose). They're also easier to move from room to room.
What to Consider
Like window air conditioners, portable air conditioners are less energy efficient than central AC or ductless mini-split systems. It can also be difficult to buy a model with the right cooling capacity for the room you need to cool, which can result in problems like cycling or inadequate cooling.
Who They're For
Renters, students, and other people living in smaller accommodations—or homeowners who only need to cool a specific space and don't have another type of AC to do it with.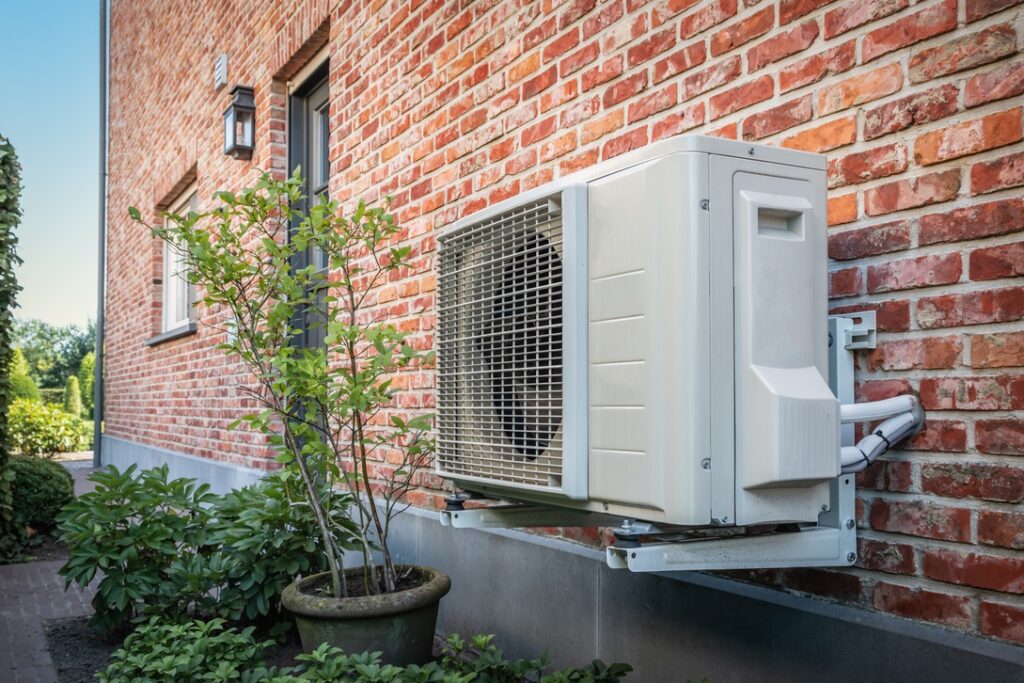 Heat Pumps
Heat pumps can transfer heat in or out of your home, which lets them cool you off in the summer and warm you up in the winter.
How They Work
Heat pumps have an outdoor unit and an indoor unit, and use the same principle as central AC to cool the air in your home. However, they can also reverse the refrigeration cycle to absorb heat from outside the home and move it in when the weather turns cool. Some heat pumps are geothermal heat pumps, meaning they absorb heat from under the ground instead of from the outdoors.
Why They're Great
Some homeowners may find it easier to use a single heat pump for their home comfort needs, instead of separate heating and cooling equipment.
What to Consider
Heat pumps are not always suitable for Alberta's cold climate, since there's often not enough heat outside in the winter to move a meaningful amount into the home. This can make heat pumps inefficient during the year's coldest months unless supplemented by a central furnace. Heat pumps also tend to be more expensive than central air conditioning systems.
Who They're For
Homeowners in balanced climates who are willing to invest more up front for their home comfort needs.
Get Expert Advice on How to Cool Your Home
Your home's cooling needs are unique, so the best way to find out what type of air conditioner will give you the most cost-effective comfort is to talk with an experienced professional. Contact Action Furnace to get a personalized recommendation from one of our technicians and find the best way to keep your household cool when the weather outside isn't.
Related Posts: