Basic Furnace Maintenance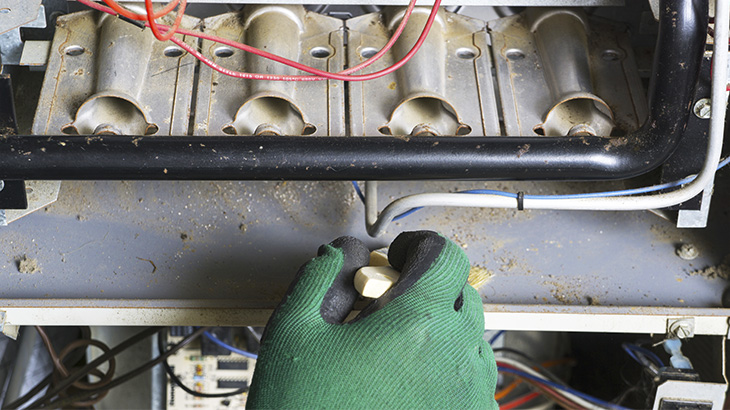 Like anything mechanical, your furnace requires regular maintenance in order to ensure that it is operating safely and efficiently. Thankfully, your furnace is designed to operate trouble-free and for long periods of time with minimal oversight.
However, your furnace should undergo basic maintenance at least once per year. Many manufacturers specify that the warranty is void unless the furnace has been properly maintained. By maintaining your furnace properly you will keep your utility bills low and significantly extend the working life of your furnace. Just like with your car, performing regular preventative maintenance will help you enjoy many years of problem-free ownership!
Annual maintenance should include:
Checking the vent system for clogs, blockages, holes, or leaks – Many people take this a step further and have their ducts cleaned at the same time.
Checking the heat exchanger for rust, dents, and other signs of damage.
Filters need to be checked/replaced – Note that it is wise to check your furnace filter quarterly to ensure that it is not clogged. A clogged filter greatly reduces the efficiency of the furnace in addition to no longer filtering particulates from the air supply.
Checking the burners to ensure proper operation in accordance with the furnace specifications.
Check wiring/switches for proper function, signs of damage, etc.
Of course, the list above is not a complete list as each individual furnace is different and may require different levels of maintenance. It is best to read your owner's manual and comply with the servicing recommendations. Check out the services Action Furnace can provide you with their Furnace Tune-Ups and Furnace Repair Services.