We know what you're thinking: if it's summer, why should you worry about keeping your home cool if you're going to be lounging on your deck for days on end? If you already have an air conditioner, you may worry less about your home cooling and be far more concerned about how much barbecue time you can get before winter rolls in.
But don't be mistaken! Home cooling is essential, no matter what your plans are for summer. If you plan to blast the AC all summer long and forget about it, you may be looking at a hefty energy bill by the end of the season and possibly a couple of repairs as well.
Today, we're going to look at a few easy strategies you can use to help keep your house cool throughout summer so you can rely less on your AC but still maintain the home comfort you love.
Air Conditioner Maintenance
All air conditioners can use a little love throughout the season. To keep your AC unit working the way it should, spend a little time every month taking a look at some basic maintenance touchpoints:
Cleaning your AC filter
Cleaning your outdoor unit and keeping it clear of shrubbery
Check and clear your ductwork of debris
The most basic task you can perform yourself is cleaning your AC air filter. Throughout the year, dust and debris can clog your AC and prevent proper airflow throughout your home. Filters are easy to change, and nearly every hardware store carries them.
If you believe the scope of your maintenance is a little out of your reach, don't hesitate to schedule regular maintenance calls with our experienced technicians! From changing air filters to repairing your physical AC unit, our team can help keep your home feeling cool and comfortable.
Beyond the AC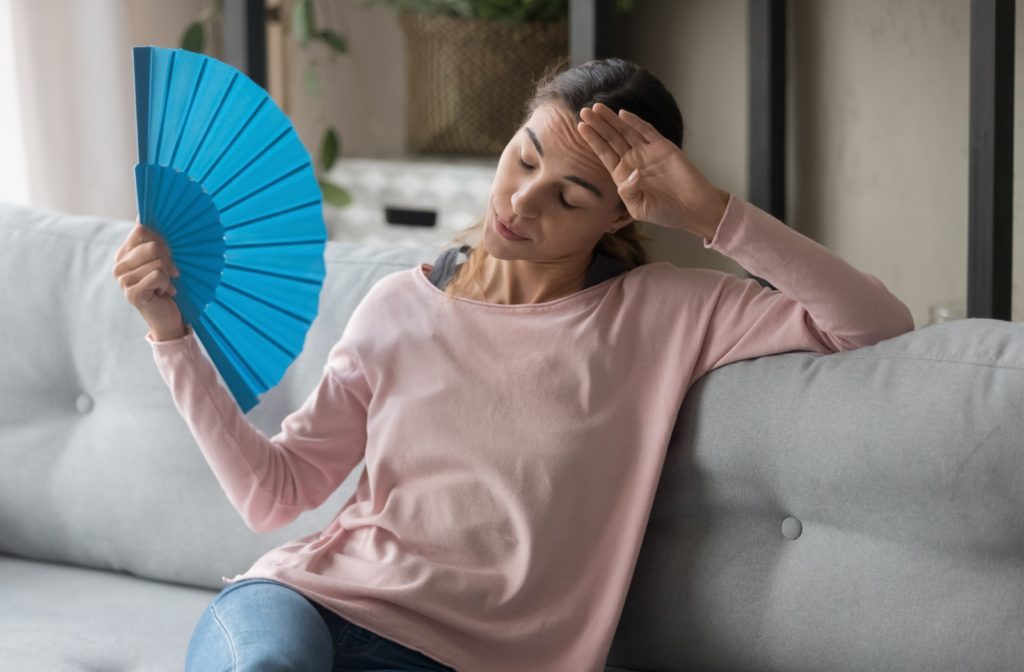 Home heating control doesn't only take place at the thermostat; it takes place all over your house! Cool air can escape through open doors, windows, and even poorly insulated walls. Locking in your cool air is far easier than you think, and you only need to do a couple of things to keep it from escaping:
Keep your blinds and shades closed throughout the day. Nearly 30% of heat spills in through your windows every day, and blocking it can help lower indoor temperatures by 20 degrees and can possibly save 7% on your energy bill.
Keep windows closed throughout the day but open at night.
Keep doors open in your house, especially at night, to let cool air circulate throughout your home.
Create a "wind tunnel" using fans at strategic points in your house. If there's a breeze, set one fan up facing into your home where the breeze is entering, and set up another fan at the opposite end of your home facing outwards.
One of the most critical aspects of keeping your home the temperature you want, no matter the season, is to ensure your home has excellent insulation.
Poor insulation will leak cool air through the walls and ceiling during the summer, and warm air during the winter. Not only will it be harder to maintain the temperatures you want, but your AC and furnace will also work harder to achieve these temperatures, which could lead to costly repairs in the future.
Controlling Your Humidity
Humidity plays a huge role in determining your home temperature. During the summer, humidity can make your home feel muggy, leaving you feeling sweaty and uncomfortable. On top of this, humidity can cause dust mites and mould spots that affect your comfort and the integrity of your home.
During the summer, your home should have humidity levels between 50% and 60%, and you can measure this with a hygrometer purchased from your local hardware store. You can manage your home humidity in several different ways, including:
Our experts will help you fit a dehumidifier to your home, making humidity control a breeze. Contact us today for a quote! Whatever it takes, our team can help you make it through the summer months.